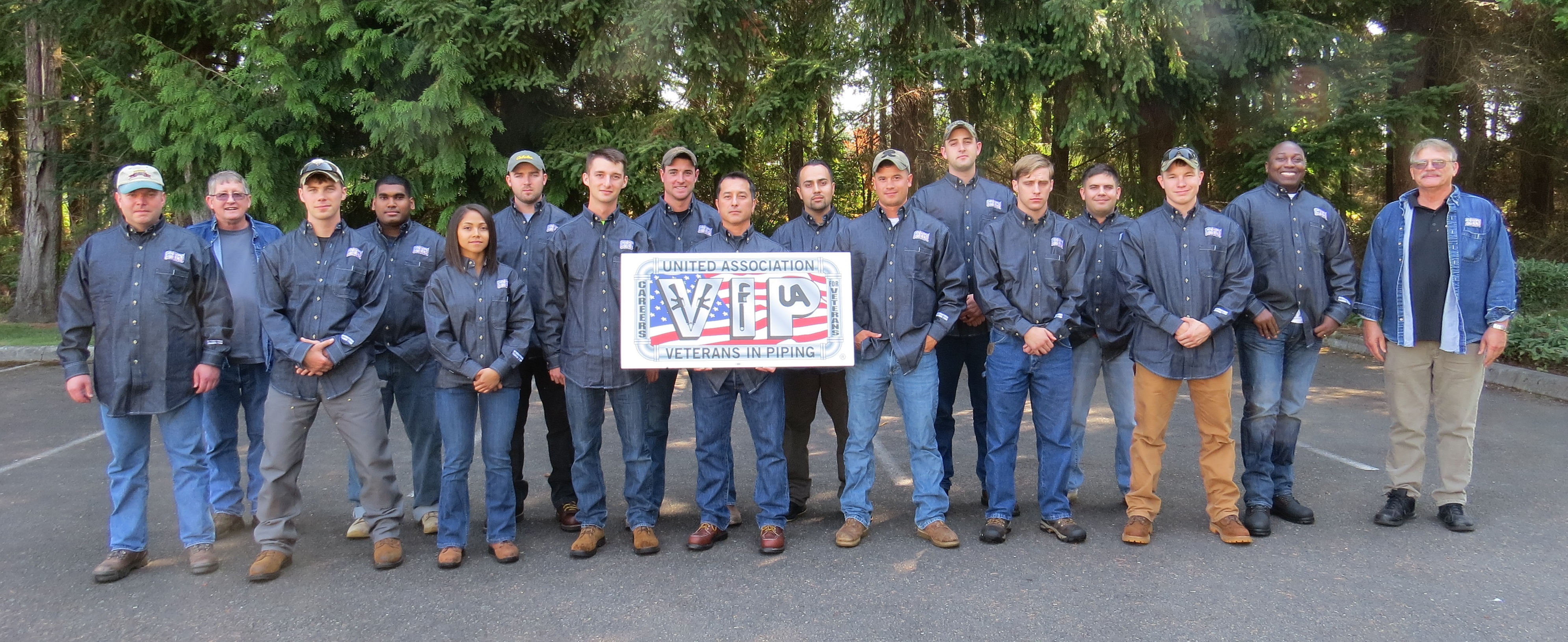 More than 25 students graudated from the Veterans in Piping (VIP) Program at Joint Base Lewis-McChord after completing 18 weeks of accelerated training.
16 active-duty military personnel graduated from the 8th welding class and 10 graduated from the 7th HVACR class at JBLM. Each graduate will now go on to continue their training as apprentices in UA Local Unions while working for signatory contractors.
Special thanks to welding instructors Jay Clevenger and Mike Murphy and HVACR instructor Dave Gibson for their commitment to helping these 26 men and women start their journey towards lasting careers as members of the United Association.
The graduation ceremony was held at Local 26 Training Center in Lacey, WA. Installation CSM; Command Sgt. Maj. Richard Mulryan was the keynote speaker. UA International Representative Scott Smith will also spoke at the ceremony. The VIP Program has now trained 216 veterans from the Welding & HVACR programs at Joint Base Lewis McChord in Washington State since 2013.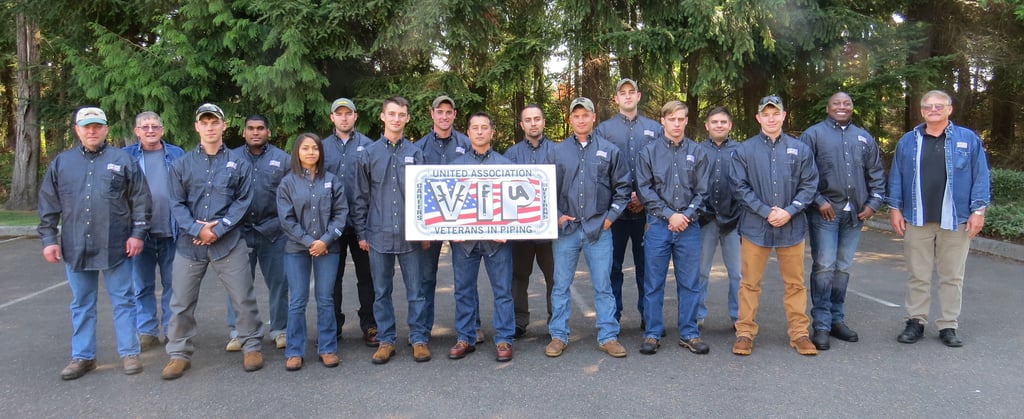 The VIP Program offers high-quality skills training and jobs in the pipe trades to active-duty military personnel preparing to leave the service. Participants in the program receive 18 weeks of accelerated skills training in either welding, HVACR or sprinklerfitting, and earn industry-recognized certifications and college credit as part of their training. Upon graduation, participants gain direct entry into UA apprenticeship programs, which are recognized in the industry as the best in the business.