Members of the welding and HVACR classes at Joint Base Lewis-McChord graduated in mid-February.
Welding Class 11 graduated 10 transitioning service members, including one from the Air Force, Glenn Bloom, and another from the Navy, Patrick Ramsey. The rest of the class was made up of Army service members.
HVACR Class 10 consisted of nine Army service members.
Following graduation, these 19 men and women will leave their military careers and officially begin life as an apprentice.
All VIP graduates are placed into an apprenticeship program at one of the United Association's Local unions throughout the country to begin the next stage of their lives, where they will begin jobs in the trade, and undergo five years of additional classroom and on-the-job training in order to become journeymen.
By becoming a journeyman with the United Association, they have successfully completed the apprenticeship program by obtaining the education, skills and experience needed to work for UA signatory contractors throughout North America.
UA journeymen receive fair wages and excellent benefits, which give them the ability to live a middle-class life.
Lead welding program instructor, Jay Clevenger, retired following graduation. Clevenger instructed 26 VIP welding classes at Local 26 since 2008; every class since the program began in Washington State. Overall, he has trained a total of 327 transitioning service members and veterans through the UA's Veterans in Piping program. Click here to submit your information to receive an application to apply for the UA VIP Program.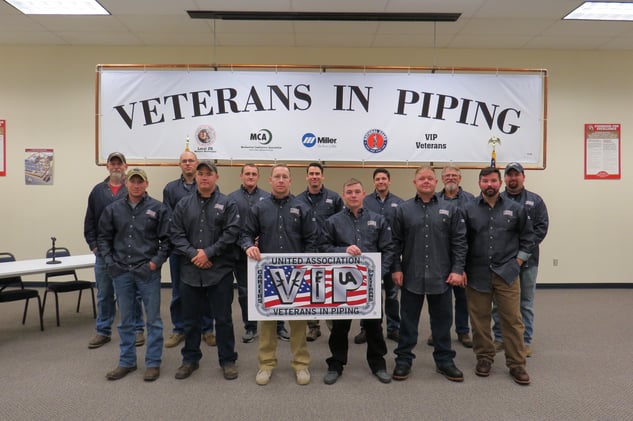 Welding Class 11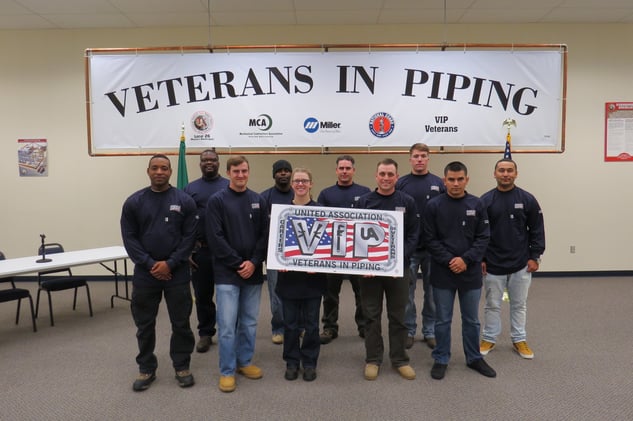 HVACR Class 10