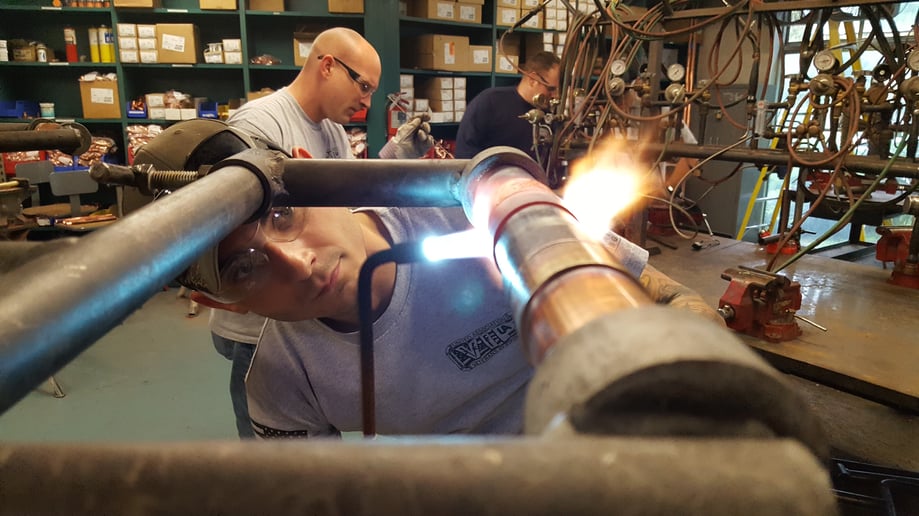 Certifications are becoming increasingly important in the piping industry, as craftsmen are often required to hold specific certifications in order to verify their ability to perform the complex and challenging work of the modern pipe mechanic.

United Association members have access to a variety of certification programs, enabling them to obtain the credentials they need to meet workplace demand. Programs include valve repair, medical gas installation, welding, refrigerant handling, industrial rigging, UA/MCA foreman, geothermal, green awareness and instrumentation.

Each program relies on third party validation for an objective evaluation of UA journeyman's ability.

The UA offers the following specialized pipe trade certification programs to journeymen:
UA Welder Certification

– within this certification there are currently 84 different UA Weld Tests.

UA/MCAA Foreman Certification

UA/EPRI Valve Technician Certification Program

UA/EPRI Instrumentation Technician Certification Program

AWS Certified Welding Inspector

UA Energy Audit Certification

UA/ASSE Backflow Certification

UA OSHA Certification

UA Medical Gas Technician Certification Program

EPA Section 608 Technician Certification Program

UA Nuclear Mechanic Program

Authorized Testing Representative

UA Plastic Piping Installer

UA Non Destructive Testing

MT-Magnetic Particle Testing

PT-Liquid Penetrant Testing

UA STAR Certification

HVACR Service Technicians

Plumbers

Pipefitters

Fire Sprinkler Fitters
To learn more about the United Association's dedication to training and to certifications, visit their website.