VETERANS IN PIPING

They were trained to protect our country.
We're training them to build it.
Over the last decade, more than 2 million men and women have served and sacrificed for our nation. But despite being a disciplined and highly-trainable population, military members face an exceedingly high unemployment rate upon their retirement from the service.
To ease the transition back into civilian life, the United Association established the UA Veterans in Piping (VIP) Program to equip military service members preparing to leave the service with sought after skills that can lead to lifelong careers in the increasingly in-demand pipe trades. Through 18-week accelerated courses - provided free of cost on military bases across the country - VIP participants earn industry-recognized certifications and a direct entry into solid private-sector jobs with good pay and benefits.
In addition to veteran unemployment, the UA VIP Program was created to address a growing shortage in the construction industry of skilled workers due to the combined effects of an aging workforce, increased demand, and a lack of skills training for youth.
With praise from Congress, the U.S. Department of Labor, the military and media, the UA VIP Program is recognized as one of the best active duty military transition programs in the country. In 2011, the Military Officers Association of America honored the UA VIP Program with its Distinguished Service Award, presented to UA General President Bill Hite.
Training E-News
About the UA
The United Association of Journeymen and Apprentices of the Plumbing and Pipe Fitting Industry of the United States, Canada and Australia (UA); affiliated with the national building trades, represents approximately 370,000 plumbers, pipe fitters, sprinkler fitters and service technicians in North America and Australia.
The UA has the first nationally registered joint apprenticeship program in the United States, dating back to 1936. Individuals who enter a UA five-year apprenticeship program are part of a select group of men and women motivated to learn a complex and challenging trade while upholding the ideals of trade unionism. It is for this reason that we are so committed to working with soon-to-be ex-military members through our Veterans In Piping Program.
UA Partners
HELMETS TO HARDHATS

The United Association works in proud partnership with Helmets to Hardhats, a national, nonprofit program that connects National Guard, Reserve, retired and transitioning active-duty military service members with skilled training and quality career opportunities in the construction industry.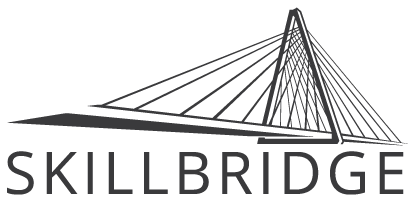 The DoD SkillBridge initiative promotes the civilian job training authority available for transitioning service members. Service members use the SkillBridge application to search for training opportunities that best fit their goals. Click here to learn more.