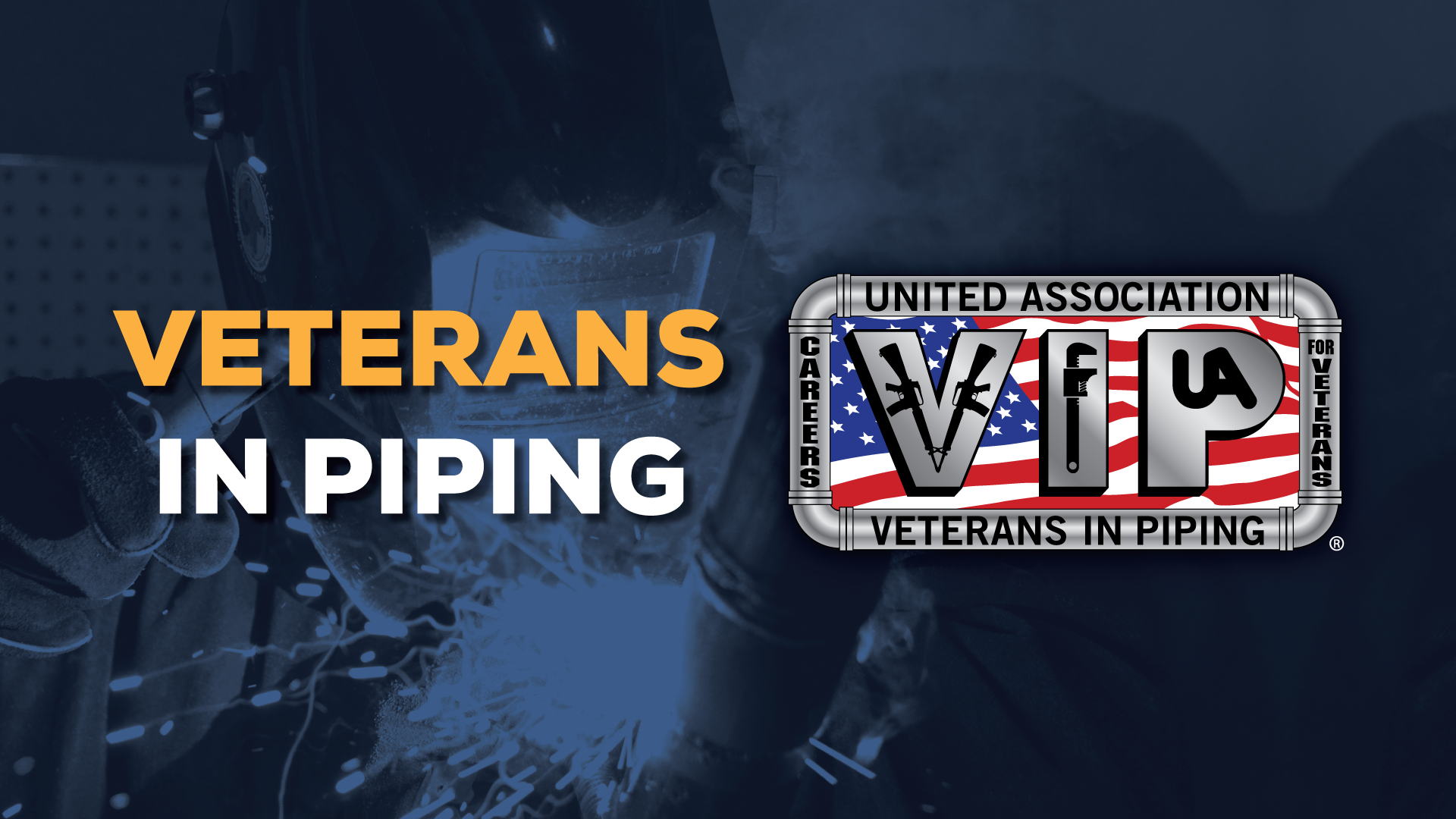 "The knowledge and experience to be dependable" — that's what U.S. Marine Cpl. Angel Solano Mejia gained from the UA Veterans in Piping (VIP) curriculum.
The 18-week SkillBridge program is designed to give transitioning military service members in-demand skills and an opportunity for a lifelong career in the pipe trades where job demand is sky high.
Solano Mejia studied accelerated welding in the VIP program at Camp Pendleton, after hearing about the program from his Unit Training Coordinator.
"I began looking for more information on the Internet and looked for videos on YouTube to see how, what, and where this skill could take me down the road," Solano Mejia said.
Sowing the seeds for a promising career
With no prior trade experience, Solano Mejia hopes to learn valuable skills, knowledge and information critical to sustain a lifelong welding career.
"I was especially interested in learning how to become a professional pipe fitter with enough knowledge and experience to be dependable," he said.
His goals with the program were to pass any test and gain any qualifications necessary to apply his skills as a welder.
Great pay, excellent benefits on Day One
The UA VIP Program helps members who are still serving in the military to learn basic skills to start a civilian career in the pipe trades. This begins with OSHA certifications, and various other training that gives graduates a leg up before transitioning out of the military where they will begin their UA apprenticeship.
After graduating the VIP program, members are guaranteed job placement with a UA signatory contractor once they transition out of the military. They gain direct entry into the five-year UA apprenticeship program — building skills through a combination of on-the-job training and classroom instruction.
VIP program graduates enjoy competitive pay in a high demand industry with healthcare benefits and an excellent 401k and pension.
"I'll keep educating myself to the highest standard, learn from the people with more experience, teach the people with less experience, and have a successful career," Solano Mejia predicts. "The VIP program is a great place to start."
To learn more about the VIP program at Camp Pendleton, click here.