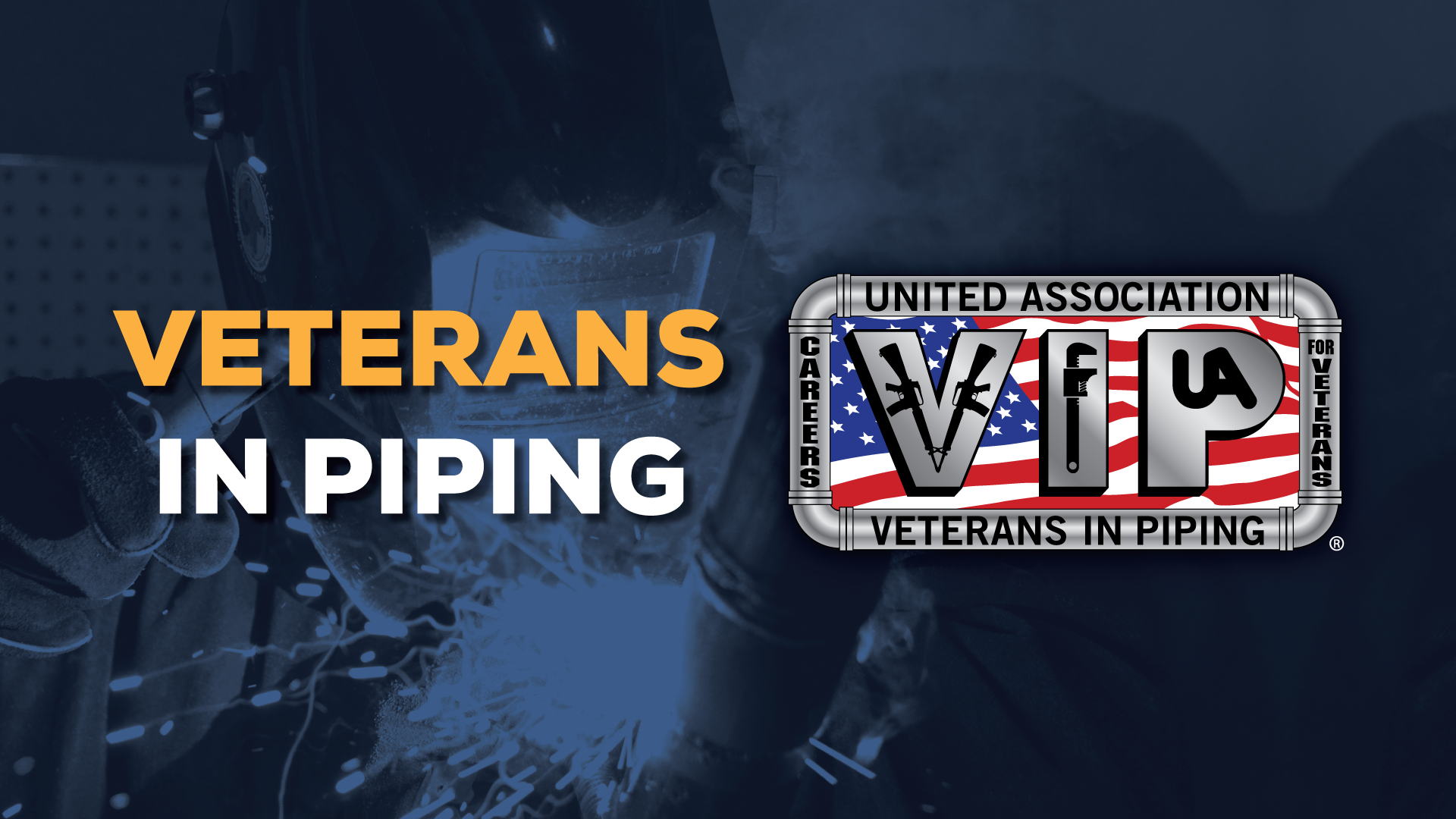 U.S. Army Sergeant and United Association Veterans in Piping (UA VIP) Program current student Connor Morgan is pleased with the program, instructors and facilities, and looks forward to what the rest of the program holds.

"I look forward to continuing to expand my knowledge," said Morgan. "And I am grateful for this opportunity."

The UA VIP Program is an 18-week Career Skills program teaching active-duty transitioning military service members entry-level pipe trades skills as they finish up the final weeks of their military service. The free program is open to all active-duty transitioning military service members. It is offered at seven military installments, nationwide.

So far, Morgan is impressed by his instructors.

"My instructors, Jason and Rocky, have a great deal of experience and knowledge," said Morgan. "They are both extremely professional and approachable."

Morgan also pointed out the equipment the students train on is of high quality.

"The facility and equipment that is at our disposal is top notch," he said.

The VIP Program is excellent for creating a pathway to the middle class for active-duty transitioning military service members. Not only are they afforded great resources while participating in the program, they also receive benefits after graduating.

Graduating from the VIP Program and successfully transitioning out of the military guarantees job placement with a UA signatory contractor in an agreed upon location. In this job, VIP graduates are paid a livable wage and quality fringe benefits.

Additionally, VIP graduates also gain direct-entry into the five-year UA registered apprenticeship program. During this period, VIP graduates earn while they learn on-the-job from experienced UA members and in the classroom from accredited instructors. Once they complete this five-year training, they are welcome back to their training center to continue building on their skillset.

From the day they begin their UA apprenticeship, VIP graduates are paid a family-supporting wage. They also receive family health insurance and retirement benefits such as a 401k and pension.

If you would like to learn more about the UA VIP Program at Fort Carson, click here.