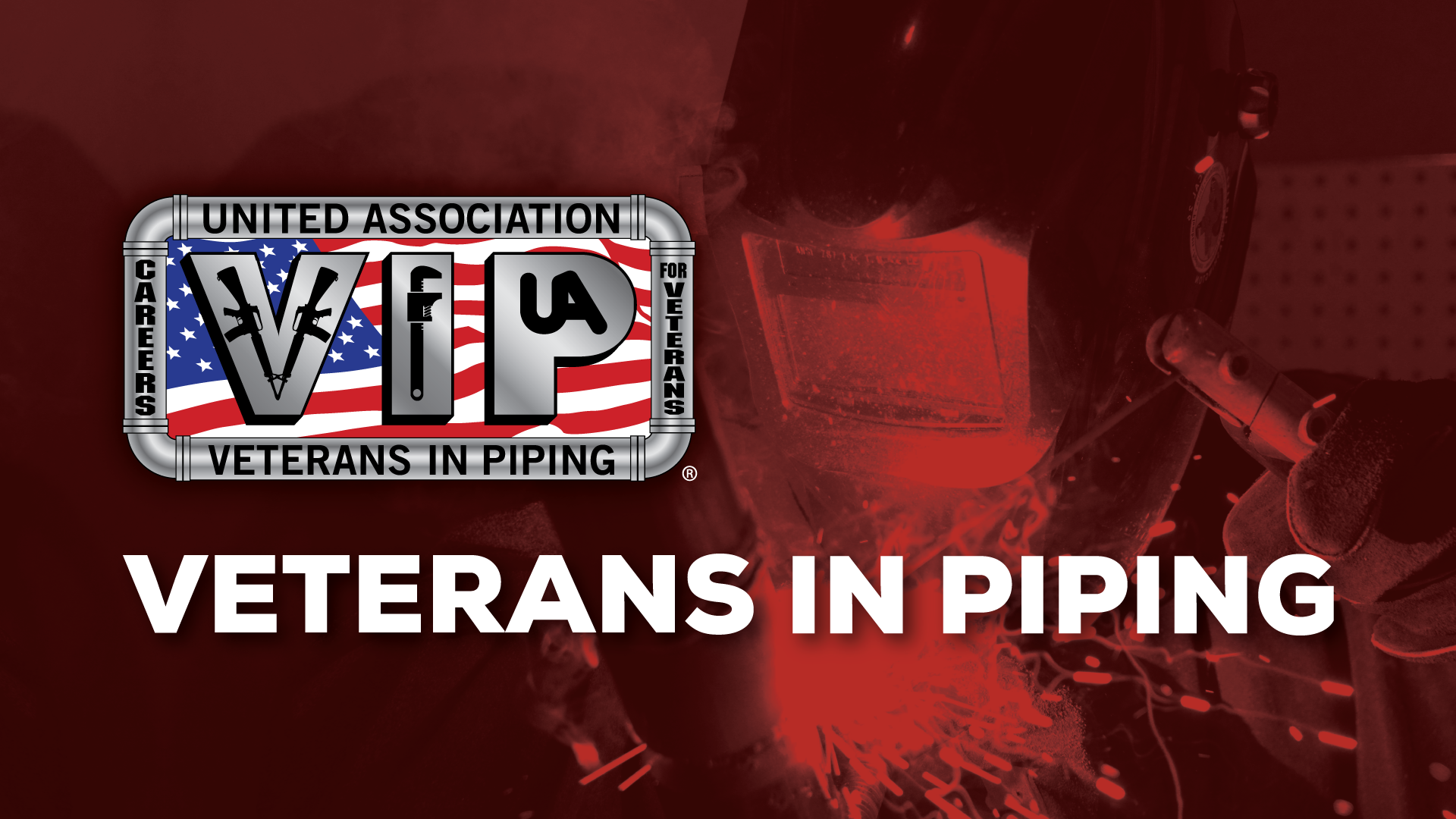 Transitioning from the military into a civilian career can be stressful for many, but thanks to the United Association Veterans in Piping (UA VIP) HVACR Program, Army Staff Sergeant Thomas Martin made a seamless transition right into a career in the pipe trades.
"The VIP Program provided me with the ability to seamlessly transition from my career in the Military to a career in the Pipe Trades," Martin said.
Designed to train and equip active-duty transitioning military service members with the skills needed for an entry level career in the pipe trades, the UA VIP Program is an 18-week SkillBridge program offered at seven military installations nationwide. It is free and open to all active-duty transitioning military service members.
Now a fourth-term apprentice with UA Local 290, Martin is urging other service members to learn about the program.
"This program is the best possible option for transitioning service members who wish to start a career in the pipe trades," he said.
Upon graduation from the VIP Program and successfully transitioning out of the military, VIP graduates are guaranteed job placement with a UA signatory contractor, a big selling point for Martin. In their new roles, VIP graduates earn a livable wage and quality fringe benefits, such as family health insurance.
"It offered guaranteed job placement in a career field that was not only secure but also offered very similar benefits to the military, such as good health insurance, retirement and vacation time," Martin said.
Additionally, VIP graduates gain direct entry to the five-year UA registered apprenticeship program. They build on their skillset by learning on-the-job from experienced UA members and in the classroom from accredited instructors.
Martin is extremely thankful for the VIP Program and the career that it eventually led him to. He credited his instructor, Dave Gibson, for being very helpful.
"There are things I learned while attending that I apply every day on the job," he said. "My instructor is an extremely knowledgeable and professional instructor. His approach to training was extremely accommodating for myself and my classmates as well."
To learn more about the UA VIP Program at Joint Base Lewis-McChord, please click here.