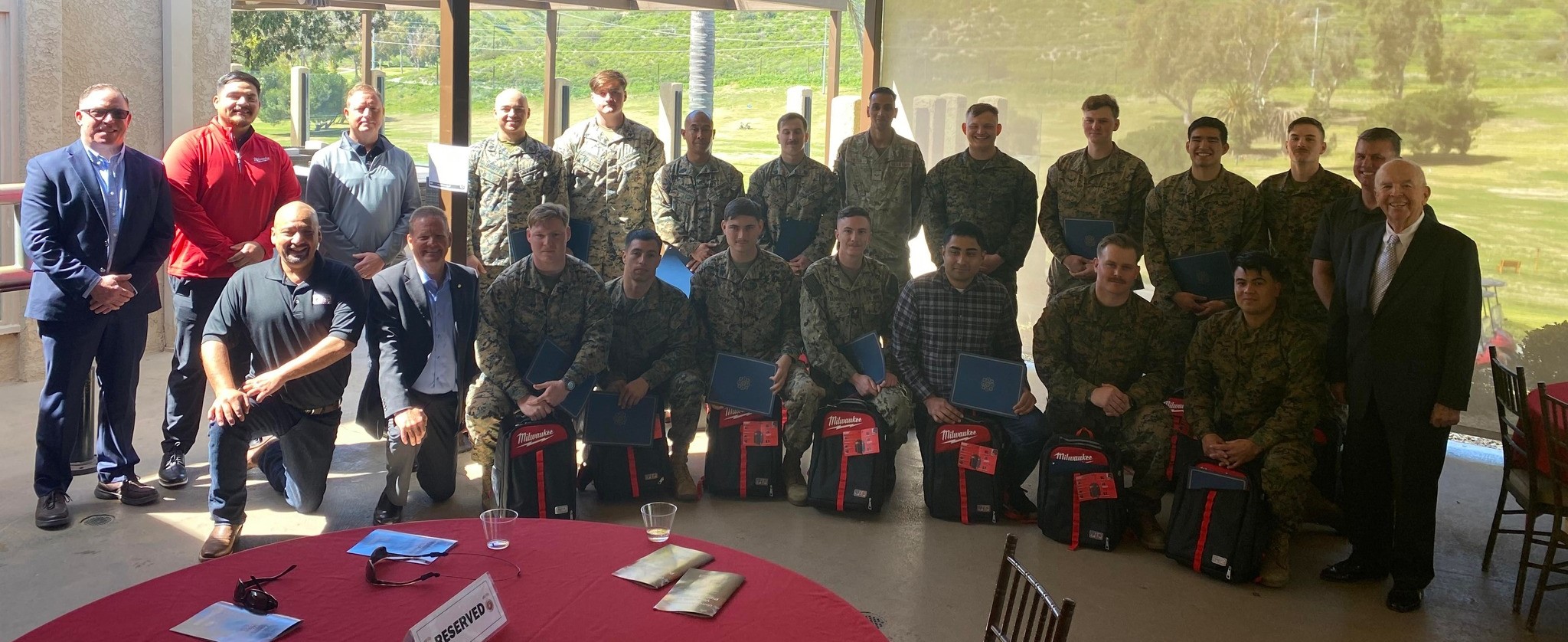 The graduates of Camp Pendleton Welding Class 39 will soon begin their new and rewarding post-military careers.
Their new careers are set thanks to the United Association Veterans in Piping (UA VIP) program, designed to teach transitioning active-duty service members foundational skills in the pipe trades.
The UA VIP program is a DOD Skillbridge program that guarantees sustainable and lucrative civilian careers to transitioning active-duty service members by setting them up with a UA registered apprenticeship at an agreed-upon location.
One of the recent Camp Pendleton graduates, Sgt. Joshua L. Steenhoek, who said he is excited to begin his new career in the pipe trades.
"I look forward to starting a career as a plumber and applying the knowledge and drive I have learned from the Navy to help me achieve greatness in this new career," he said.
Steenhoek will continue training with the UA upon transitioning from the military with Plumbers Local 3 in his hometown of Denver.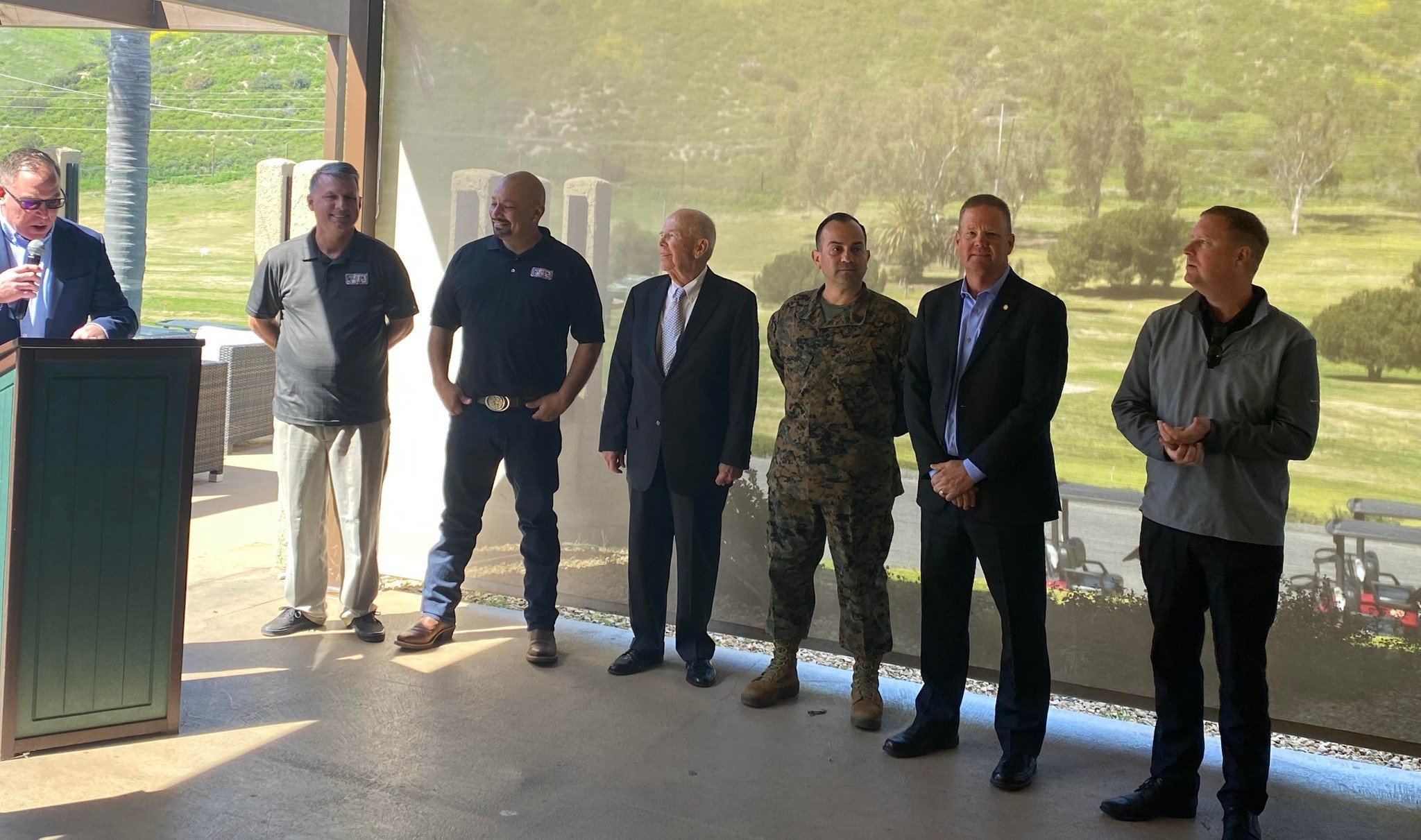 The UA VIP program utilizes and strengthens the leadership, self-sufficient, and technical oriented skills students have developed in the military, and helps transition these well-flourished skill sets into careers in the pipe trades.
Class 39 graduates have spent 18 weeks learning a variety of pipe trade oriented skills introduced to them by experienced journeyman instructors. Journeymen instructing the program equip their students with a high standard of learning and functional ability in the trades through classroom instruction and hands-on training.
Class 39 graduate, Spc. Chris S. Hilton is ready to begin his journey back to civilian life. Thanks to the UA VIP program, his technical expertise learned from being in the Air Force made his introduction to welding a logical next step.
"I look forward to beginning a career in the piping industry using the perseverance, grit and dependability instilled in me from being an Air Force Aircraft technician, effectively conquering the challenges that come with the piping industry while igniting a passion for pipefitting and welding." Hilton said, "Bringing great attention to detail and an unwavering work ethic."
Transitioning active-duty service members are invited to apply to the UA VIP program during their last six months of service. UA VIP training is available in welding, HVAC and fire suppression.
UA VIP training is available at seven military bases across the country.
Service members stationed at outside installations are highly encouraged to apply for the UA VIP program.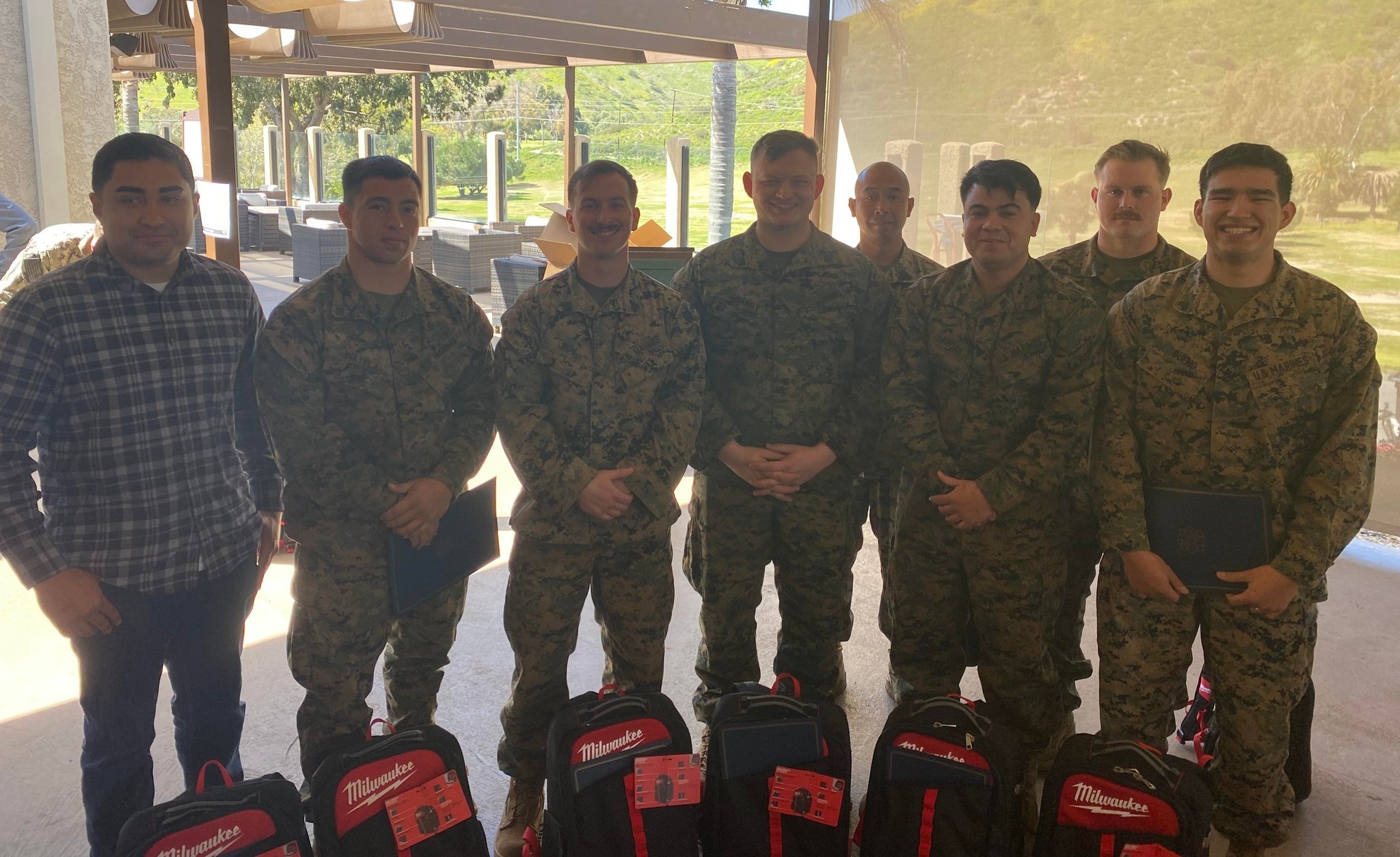 The future of welding with the UA
Once the graduates transition out of the military, they will begin a UA registered apprenticeship at an agreed-upon location. They will earn good union wages while they train and quickly qualify for quality health insurance for their family. They also will begin earning a pension and a 401K for their retirement.
As they advance their training, they will earn steady pay raises as they progress through the program and expand their skillset.
Once they complete the 5-year apprentice program, the graduates will become journeymen with numerous opportunities for career advancement. They can eventually go on to become a foreman, an instructor, a superintendent, a project manager, a union officer or one day, become a UA signatory contractor.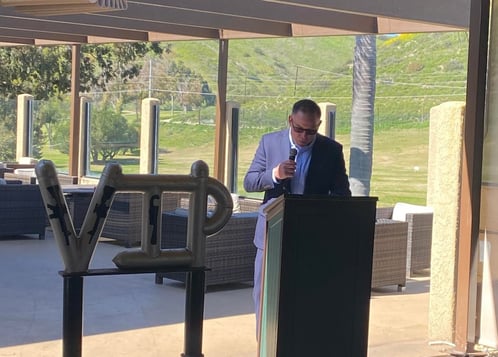 If you are an active-duty service member and looking toward your civilian career and future, see if the UA VIP program could help you transition into your new civilian life.