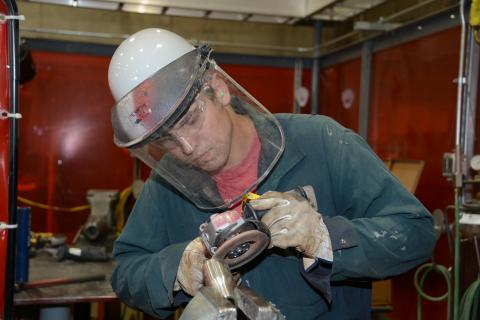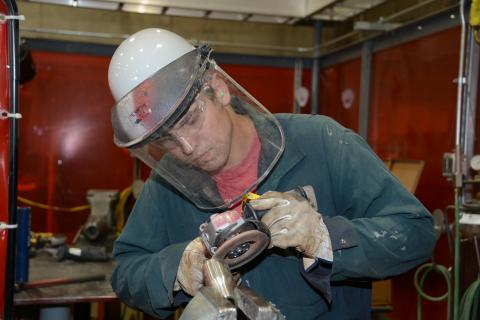 The UA Journal team caught up with recent VIP welder/pipefitter graduate [Camp Lejeune, second class] Orry Kraczek, who was on the job at Flint Hills Resources' Pine Bend Refinery in Rosemount, MN. Orry graduated on April 9, 2015, and affiliated with Pipefitters/Steamfitters Local 455, St. Paul, MN, and arrived home in Minnesota on April 27.
"I took two weeks off when I first went home, and then I went to Local 455's training center to brush up on my welding to prepare to come out here," Orry said. His first day on the job was May 26 working for Scheck Mechanical at the Pine Bend Refinery. He has been working in an on-site fabrication facility, as well as out in the field in the refinery.
"I have done a few bolt-ups. I did 26 socket welds for sight glasses for vessels and some Tig welding on some spool pieces on the 39 Unit. It's fun. Every day is something new. I learn something every day. The guys have been great. They teach me a lot and have been very patient with me. I could see myself here for a long time."
Orry stated that he received great training, and that he had excellent instructors in the program, which has led him to where he is now. He left the program with seven certifications, including the 21, 22 and 41, which he claims he is using at the refinery.