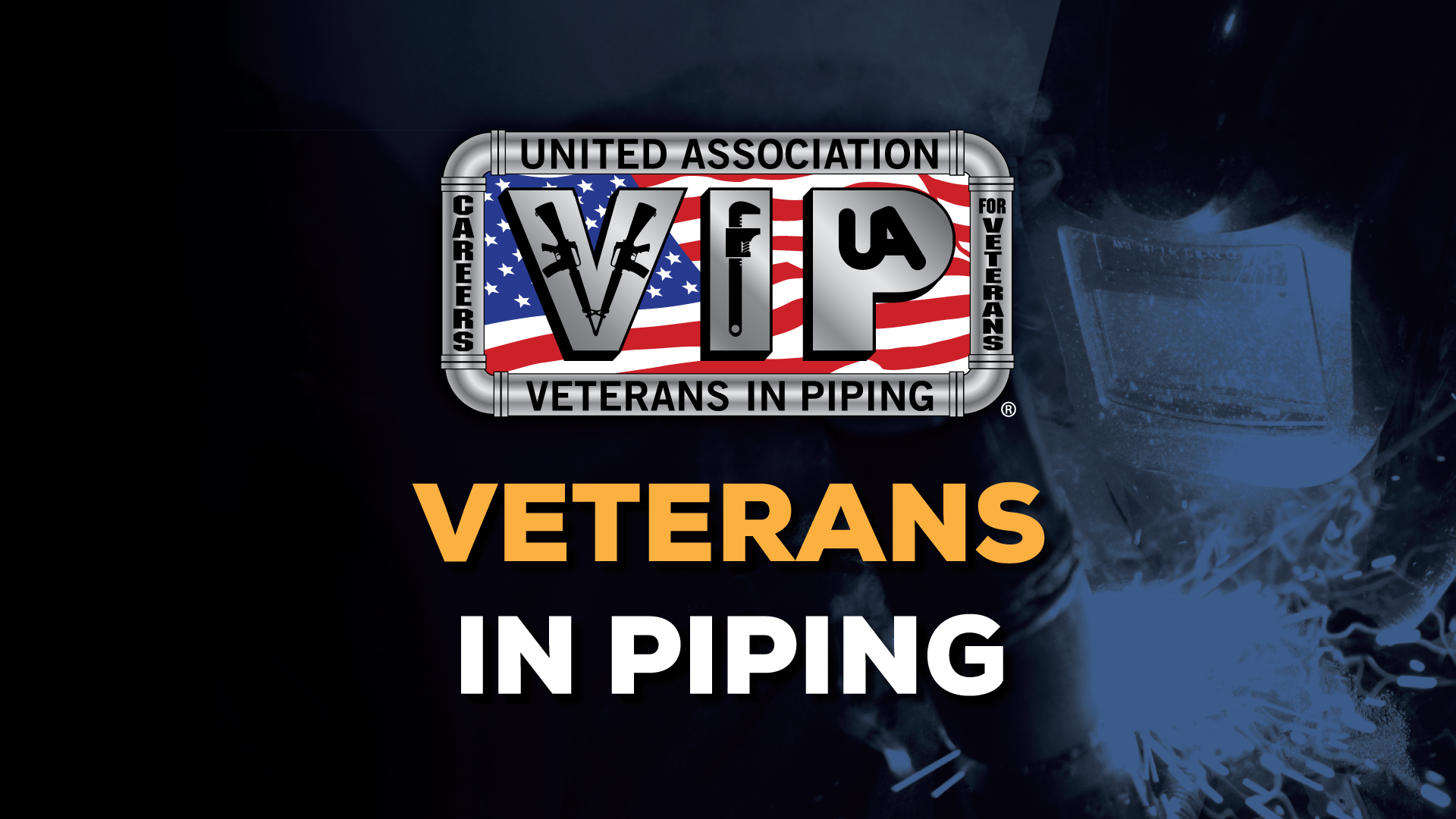 Transitioning out of the military and back into civilian life can be a confusing and stressful time for some members of the armed forces.
For Gunnery Sergeant Derek Pflugradt, his transition was made easier by the United Association's Veteran's in Piping Program, which placed him in a career as an apprentice welder with U.S. Engineering.
Pflugradt, like other military members who successfully complete the UA VIP 18-week accelerated training program, are guaranteed employment with a UA signatory contractor and placed into a 5-year UA Local Union apprenticeship program.
This ensures they will start earning a livable wage and immediate benefits – health and retirement – as they hone their craft and work their way toward being a highly-trained and highly-skilled UA journeyman.
Prior to his Camp Pendleton Welding Class 24 spring graduation, Pflugradt worked closely with UA VIP administrators to find a Local near his soon-to-be home, where he could begin to start his new career as a welder.
Pflugradt joined Local 533 and after graduating from the UA VIP Program, he successfully discharged from Camp Pendleton and drove straight to Kansas City.
Four days after being discharged, he met with Local 533 Business Manager Scott Grandon, who gave him a tour of the Union Hall and Training Center. Grandon introduced him to the staff and did his best to help Pflugradt feel comfortable.
The following day, Pflugradt interviewed with U.S. Engineering and was offered a job. He started work the following Monday.
"I couldn't have asked for things to go any better than they have," said Pflugradt. "I wanted to share all of this as a way of saying thank you for what the program does in helping veterans transition.
"Just the peace of mind knowing that I wouldn't have to struggle finding a job when I left the Marine Corps has helped out tremendously. My wife, two kids and I are eternally grateful."
Active-duty military members at Camp Pendleton can learn more about the UA VIP Program by clicking on this link and submitting their contact information.