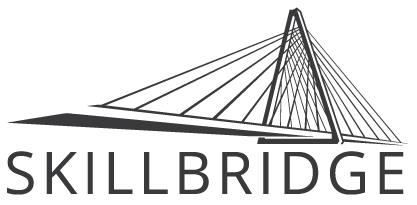 The Office of the Secretary of Defense's Office of Personnel and Readiness, Force Readiness & Training is promoting a new authority called DoD SkillBridge that allows eligible transitioning Service members to participate in civilian training, apprenticeship, and internship programs. To help get the word out, we are working with a wide range of stakeholders, including the private sector and other training providers. Moreover, to help connect Service members with available training opportunities under this authority, we are building an innovative "SkillBridge" connection tool (or "app") that utilizes Twitter and other capabilities that can appeal to the transition age-group demographic.
Leveraging the SkillBridge Authority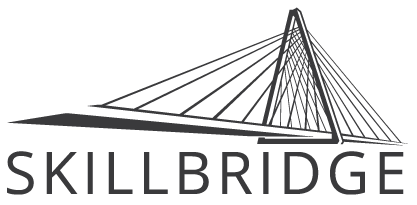 DoD SkillBridge implements DoD guidance (issued in early 2014) allowing Service members to participate in job and employment training -- including apprenticeships and internships -- beginning up to six months before their service obligation is complete. The DoD guidance can be found at www.dtic.mil/whs/directives/corres/pdf/132229p.pdf.
Through SkillBridge, tremendous potential exists for Service members, companies, trade unions, and others for leveraging this new DoD authority.To date, more than 1,000 military personnel have already successfully participated in the program, and the Services as well are currently developing implementing procedures. To take advantage of this opportunity, the training must be provided at no or relatively little cost to the Service member and must offer a high probability of employment.Service members can participate if approved by the first field-grade commander in their chain of command and their participation does not degrade the Service's ability to meet mission requirements.
A number of companies and training providers have already set up or are setting up SkillBridge training programs.Some 800 Service members have in particular participated through the United Association of Journeymen and Apprentices of the Plumbing and Pipefitting Industry's Veterans in Piping (VIP) training program for welding and pipefitting skills. The United Association provides all training and placement resources without any costs to the government or the Service members.
VIP training programs are available to active-duty Service members at Joint Base Lewis McChord, WA; Fort Carson, CO; Fort Hood, TX; Camp Pendleton, CA; and Camp Lejeune, NC, and will soon be available at several other installations.
Partnerships like this benefit all involved, with the entire nation benefitting from greater access to a skilled and employed workforce.
The SkillBridge App
To further implement SkillBridge, we have developed a Twitter-based app for mobile devices and other platforms that can help connect Service members with civilian training opportunities that offer high probability of employment. Eligible companies and training providers are being encouraged to post their available offerings for transitioning Service members on this tool.
The SkillBridge system will help match transitioning Service members with appropriate training opportunities, allowing Service members to receive notifications and search for these opportunities and optionally set-up user profiles in the SkillBridge app. SkillBridge is then able to push training opportunities to Service members that have a user profile that matches the training opportunity. A user's profile would be configured to send training opportunity notifications to participants through Twitter and email; text messaging is also being evaluated as an additional notification channel.
Through this user-friendly system, vetted companies and training provider organizations would login into SkillBridge and enter training opportunities. These training opportunities would then be made available to Service members via search and can be sent via push notifications.