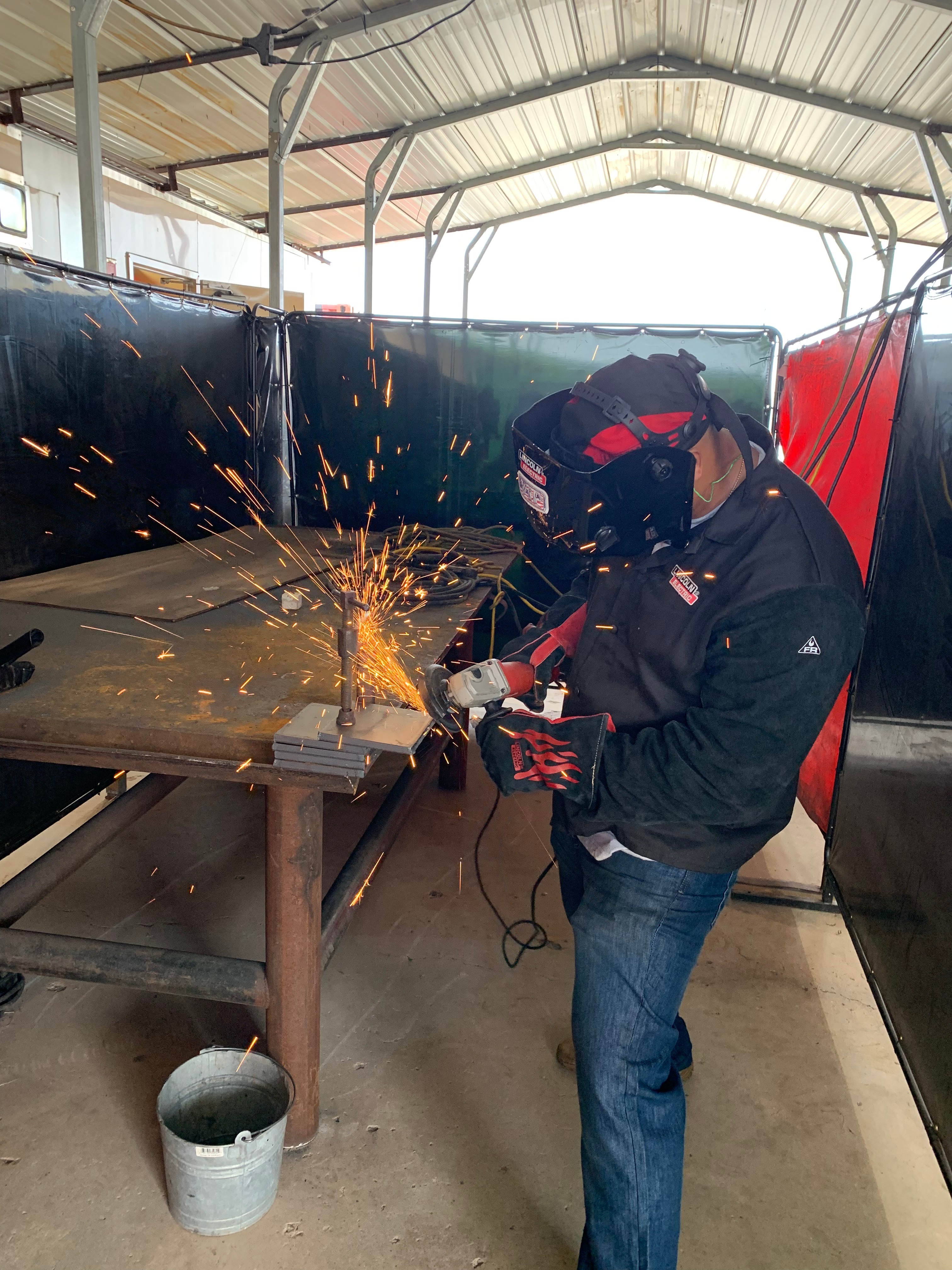 Thanks to the United Association Veterans in Piping (UA VIP) program, the graduates of Welding Class 20 at Fort Hood are prepared to begin good paying welding careers in UA registered apprenticeship programs as they begin the next phase of their lives.
After transitioning out of the military, the UA VIP graduates are guaranteed job placement and a spot in a UA registered apprenticeship program at an agreed upon location. Graduates from class 20 plan to transition to UA Local Unions in Austin, Texas; Savannah, Ga. and Albuquerque, N.M.
Some of the students had never welded before they began class. But over the course of 18 weeks, the students learned basic welding skills that will become a career foundation when they begin their UA registered apprenticeship programs. They earned industry recognized certifications that will put them ahead of their peers. These certifications include oxy fuel cutting, SMAW plate welding, SMAW and GTAW pipe welding.
Guaranteed job placement with a UA registered apprenticeship
After graduating from the UA VIP program and transitioning out of the military, the students will go onto UA registered apprenticeships. They will earn good union wages while they learn, with annual pay increases as they progress through the program. They quickly become eligible for quality healthcare for their family. They start earning a pension and a 401K for their retirement.
They begin good paying careers in a field that has a high demand for jobs. They have multiple options for career advancement, including becoming a journeyperson, a foreman, instructor, union officer, or perhaps owning their own business.
The UA VIP program offers training in welding, HVACR and sprinkler pipefitting. Training takes place at select military bases throughout the country.