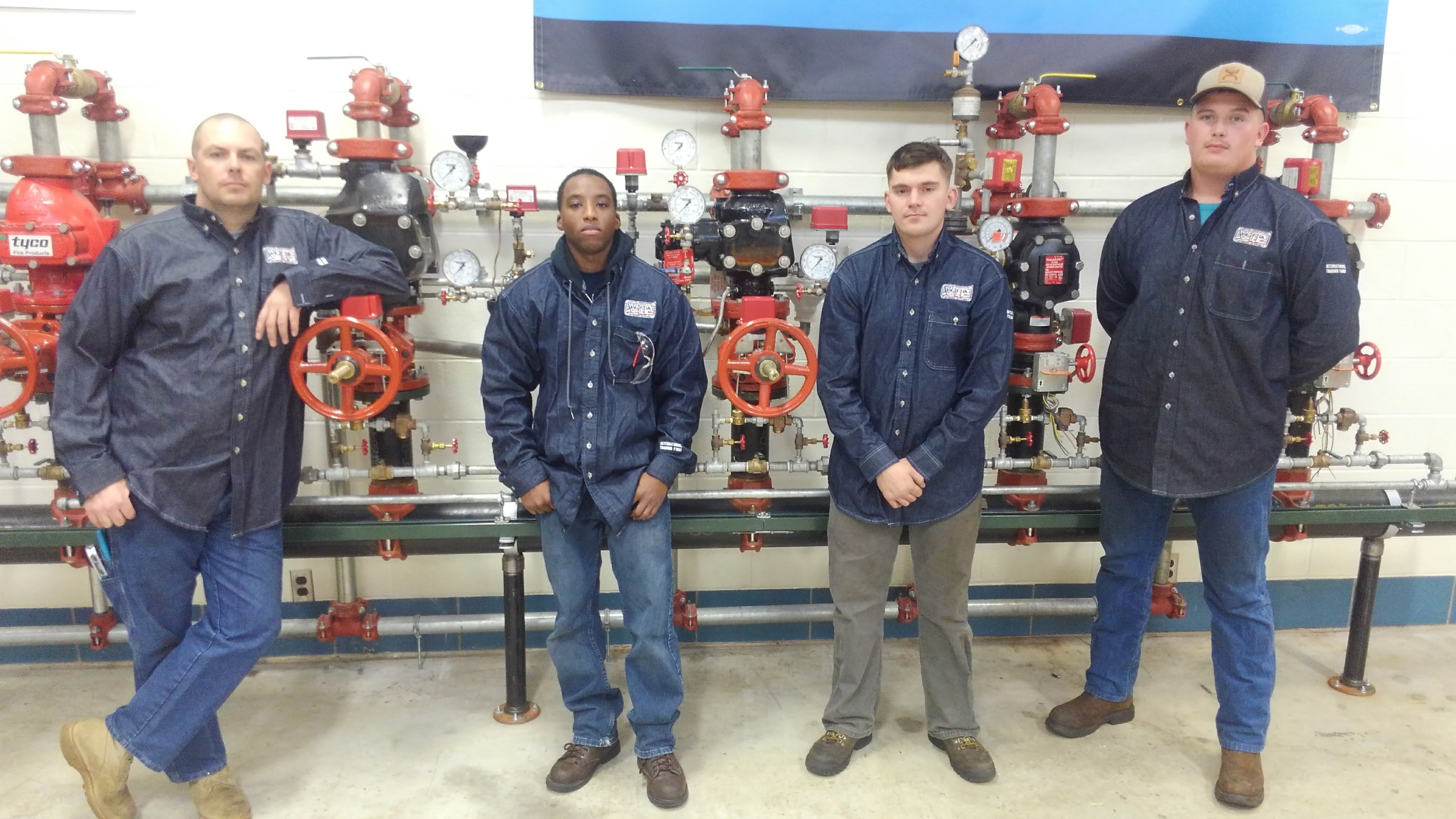 On November 2, the United Association Veterans in Piping Program (UA VIP) graduated four
members from its Fort Sill Sprinkler Fitting Class 7.

UA VIP Administrator Mike Hazard congratulated the recent graduates on their hard work,
dedication and motivation throughout the course. He wished them luck in their future careers as
UA apprentices.

"The UA is proud of the work displayed by the graduates of Fort Sill UA VIP Sprinkler Fitting
Class 7 and wishes them much success as they become UA apprentices," Hazard said.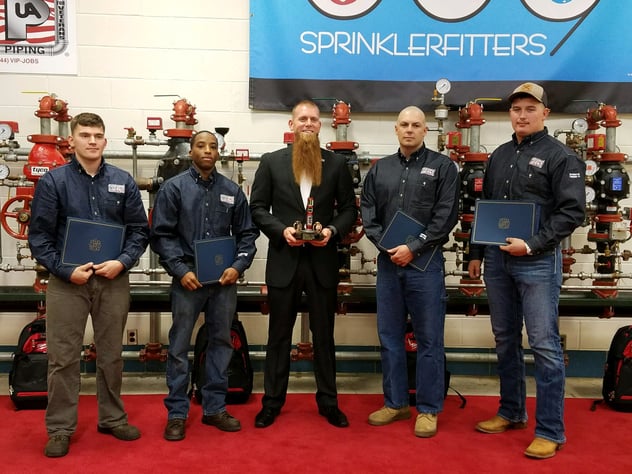 Robert Carr, Fort Sill UA VIP instructor, is proud of this class and considers it an honor to have
taught them.

"Another great group of guys are graduating the VIP Sprinkler Fitters course, ending their
military service and starting down their newfound path to a successful career," said Carr. "I
appreciate the time and dedication that these soldiers have committed to this program. It is an
honor to have had the opportunity to help these young men and to be a part of this push to give
back to the service members of this country."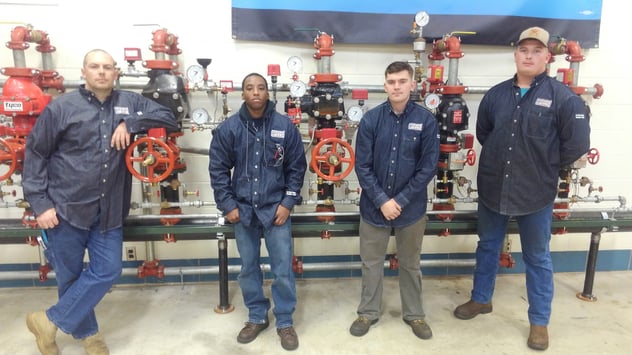 Once discharged from active military service, the soon-to- be veterans will have jobs waiting for
them with a UA contractor in an agreed-upon geographical area. In addition to jobs, VIP
graduates also enter a UA apprenticeship program in which they undergo additional training in
the pipe trades to become journeymen and journeywomen.

The UA VIP Program operates at eight military installations or UA Training facilities across the
country. Active-duty members of the Armed Forces who are preparing to transition out of the
service are eligible to participate in the free career-training program.

Once accepted into the program, members go through an accelerated 18-week training course
featuring classroom education and hands-on instruction. After graduation, each individual is
given the opportunity to accept an apprenticeship with a UA Local. Upon leaving the military,
the graduates will begin a UA apprenticeship and are guaranteed a job with one of their signatory
contractors.
Click here for more information on the Fort Sill program.