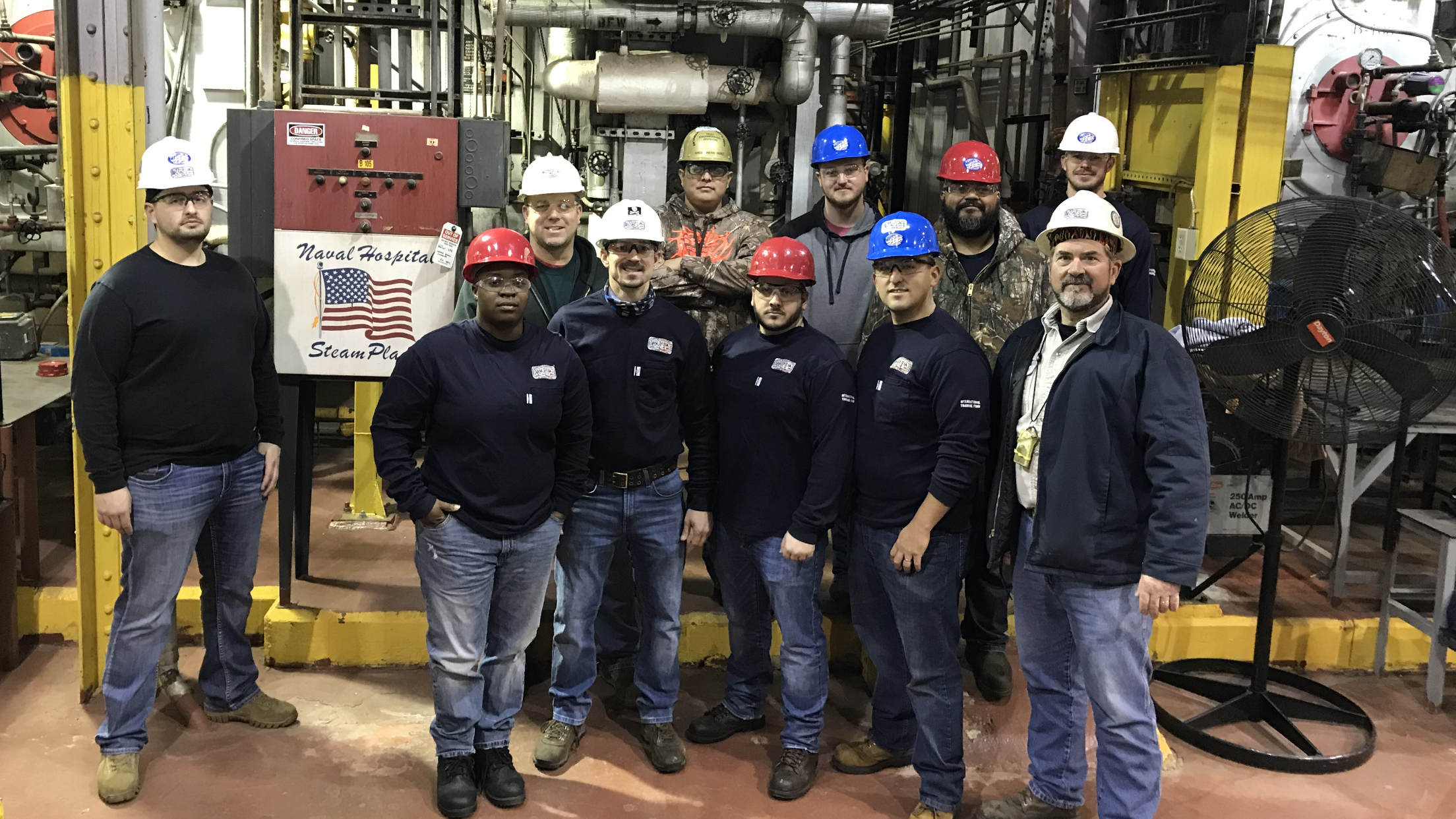 The work of a UA VIP graduate from Naval Station Norfolk HVACR Class 8 was highlighted recently in a company publication.
Nastassia Nyrekia Leggett, an HVACR Apprentice and a graduate of the UA Veterans in Piping (VIP) Program, was recently praised for her efforts in the Johnson Controls Safety Spotlight.
"We're so proud to have her on our team and look forward to seeing what the future brings in ways of opportunity," said Arlene Cole, a branch services manager at Johnson Controls. "Thank you, Nastassia!"
According to the article, Nastassia was recognized for taking the initiative to clear a swath of vines choking out a condenser unit enclosure. She noticed the vines were blocking air flow to the unit. In 15 minutes, she cleared away the overgrowth to proactively prevent any potential problems with the AC system.
"The customer was impressed and grateful for the initiative that Natassia took to not only make the space safer but also increase air flow efficiency resulting in potential cost savings to the customer. Kudos to Nastassia for exceeding customer expectations! This is a great reminder to look beyond the job at hand and be aware of your surroundings. If you see something unsafe or inefficient, help the customer find a solution."
The actions she took on the job did not surprise her former HVAC-R instructor at Naval Station Norfolk.
"Nastassia is definitely an asset to our trade," said Marvin Donnell.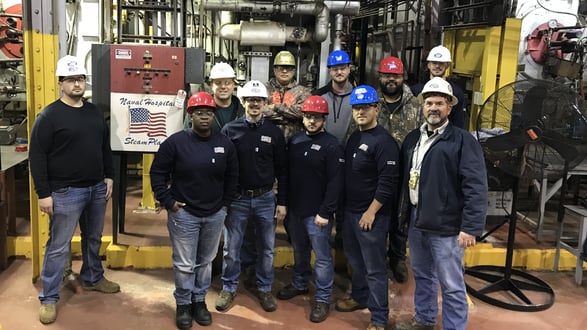 On the job training, earn while you learn
It is that attention to detail that Leggett learned both during her military service and during her class time in the UA Veterans in Piping (VIP) program, an 18-week DOD SkillBridge program designed to teach transitioning military members valuable skills in the construction industry.
The goal of the VIP program is to ease the transition into civilian life and address the growing shortage of skilled workers in the trades.
Through free training consisting of hands-on and classroom instruction in state-of-the-art labs, participants earn industry-recognized certifications and gain direct entry into solid, private-sector jobs with high pay and excellent benefits in the pipe trades.
To learn more about the VIP program at the Naval Station Norfolk, click here.