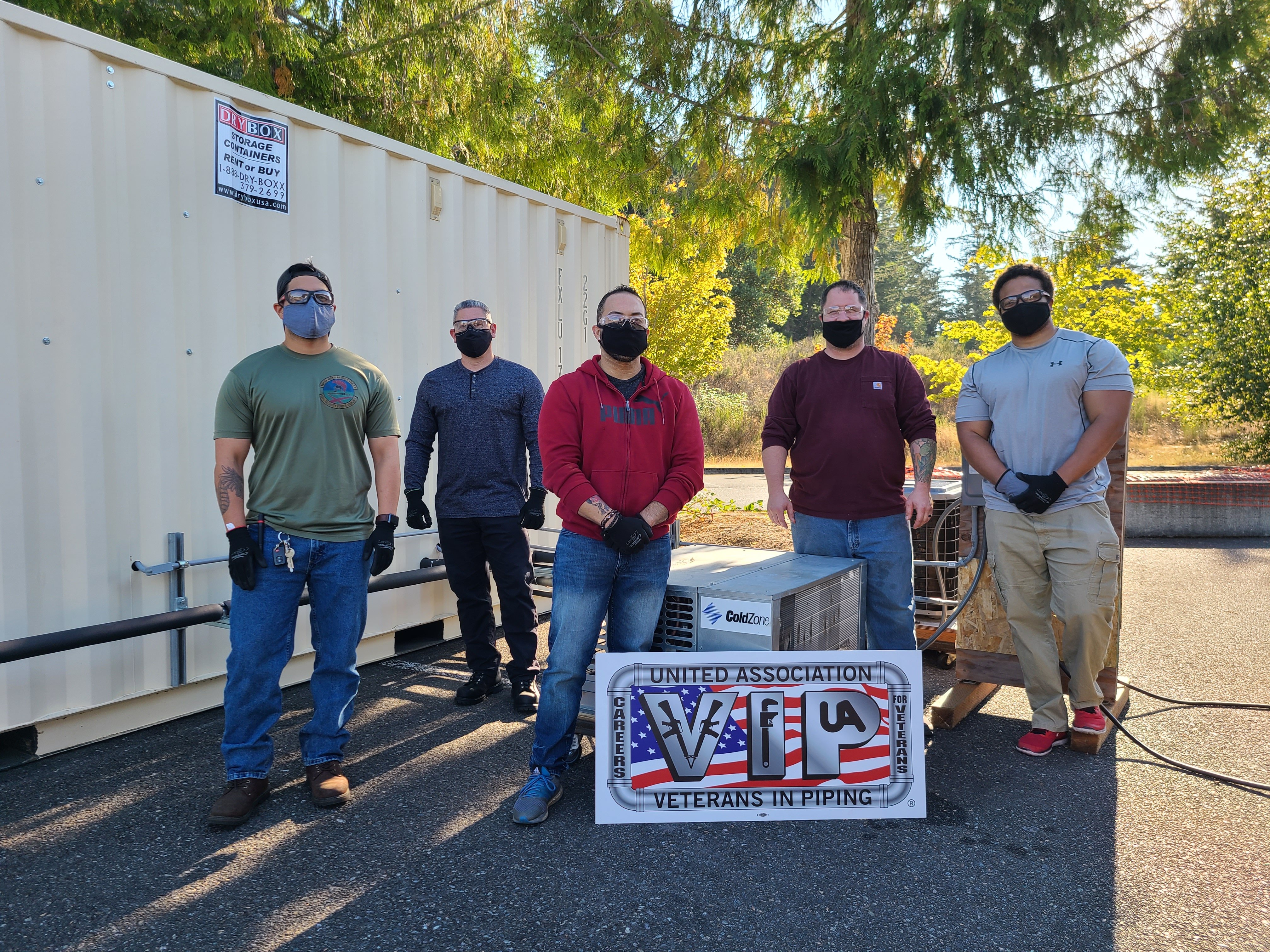 The United Association Veterans in Piping Program recently announced the graduation of Welding Class 20 and HVAC-R Class 19 at Joint Base Lewis-McChord.
The graduations were the first since the onset of the COVID-19 pandemic.
The free career skills program provides active-duty transitioning military service members with the chance to use the final 18-weeks of their military service to learn piping industry skills and receive hands-on industry training.
The participants of Welding Class 20 learned proper welding techniques, safety practices and more, while members of HVAC-R Class 19 learned the skills necessary for a career as an entry level HVAC-R technician.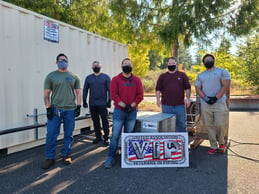 Now that the service members have obtained basic entry-level piping industry skills and graduated from the class, they are guaranteed job placement with a UA signatory contractor in an agreed upon location. With the massive need for skilled workers in the pipe trades, the UA VIP Program creates the perfect pipeline for these active-duty transitioning military service members to obtain a career and grow the industry.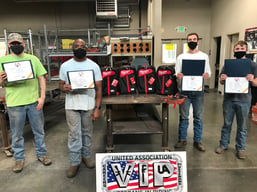 Besides guaranteed job placement with a UA signatory contractor, the graduates also gain direct entry into the five-year UA apprenticeship program. While in this apprenticeship program, VIP graduates will continue training in the classroom and on-the-job.
Once UA VIP graduates enter the UA's five-year apprenticeship program, they will improve upon their existing skills, gain new skills and acquire industry experience. They will also receive corresponding hourly wage increases from their employer as they progress through the apprenticeship program. Upon completing the apprenticeship program, they will become UA journeymen.
The benefits of being a UA member do not end with livable wages. Members are provided with quality family health insurance and retirement benefits such as a pension and 401k.
If you would like to learn more about the UA VIP Program at JBLM, please click here.