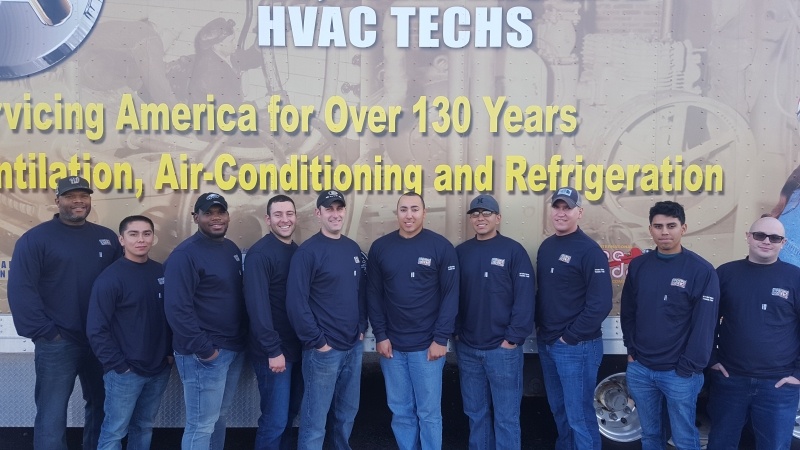 The United Association Veterans in Piping Program Joint Base Lewis-McChord HVAC-R Class 15 has been in session for three weeks, as participants are busy learning about the piping industry.
The UA VIP Program is a free, accelerated 18-week career-training program that teaches transitioning active-duty military service members industry skills and provides them with hands-on experience to begin a new career upon successfully transitioning out of the armed forces.
UA VIP is open to transitioning active-duty military service members from all branches of the military at seven locations throughout the country.
Ten students are enrolled in JBLM HVAC-R Class 15. Nine students are Soldiers in the Army and have a wide variety of experience from infantry to field artillery, heavy vehicle drivers, cargo specialist and Black Hawk mechanics. There is also one Airman that has served in the the Air Force as an aerospace proportion technician.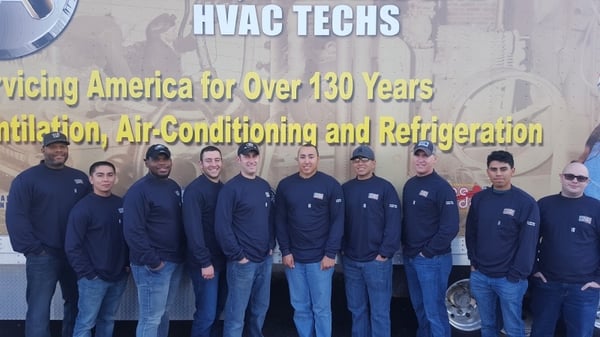 For those participating in the program and their instructors, the beginning of each new class is exciting.
"It is always exciting to start a new class and getting to know a little bit about the students in this short 18-week course," said David Gibson, UA VIP HVACR Program Instructor at JBLM.
During the training course, transitioning active-duty military service members will apply skills they have learned while serving in the military to the classroom education and hands-on instruction taught in the class. Combined, this new education and skillset will help lead UA VIP graduates to a successful career as a service technician in the heating, ventilation, air conditioning and refrigeration industry.
"I always look forward to seeing how they progress in class and prepare for a great career in the UA," said Gibson.
Upon successfully completing the UA VIP Program and transitioning out of the military, UA VIP graduates will go to work for a UA signatory contractor in an agreed upon geographical area, where they will earn livable wages and receive excellent health insurance and retirement benefits. They will also have the opportunity to begin a five-year UA apprenticeship, where they will receive additional education and training, as they work to become UA journeymen.
UA VIP JBLM HVAC-R Class 15 will graduate on Jan. 24.
To learn more about the UA Veterans in Piping Program HVAC-R class at Joint Base Lewis-McChord, click here.