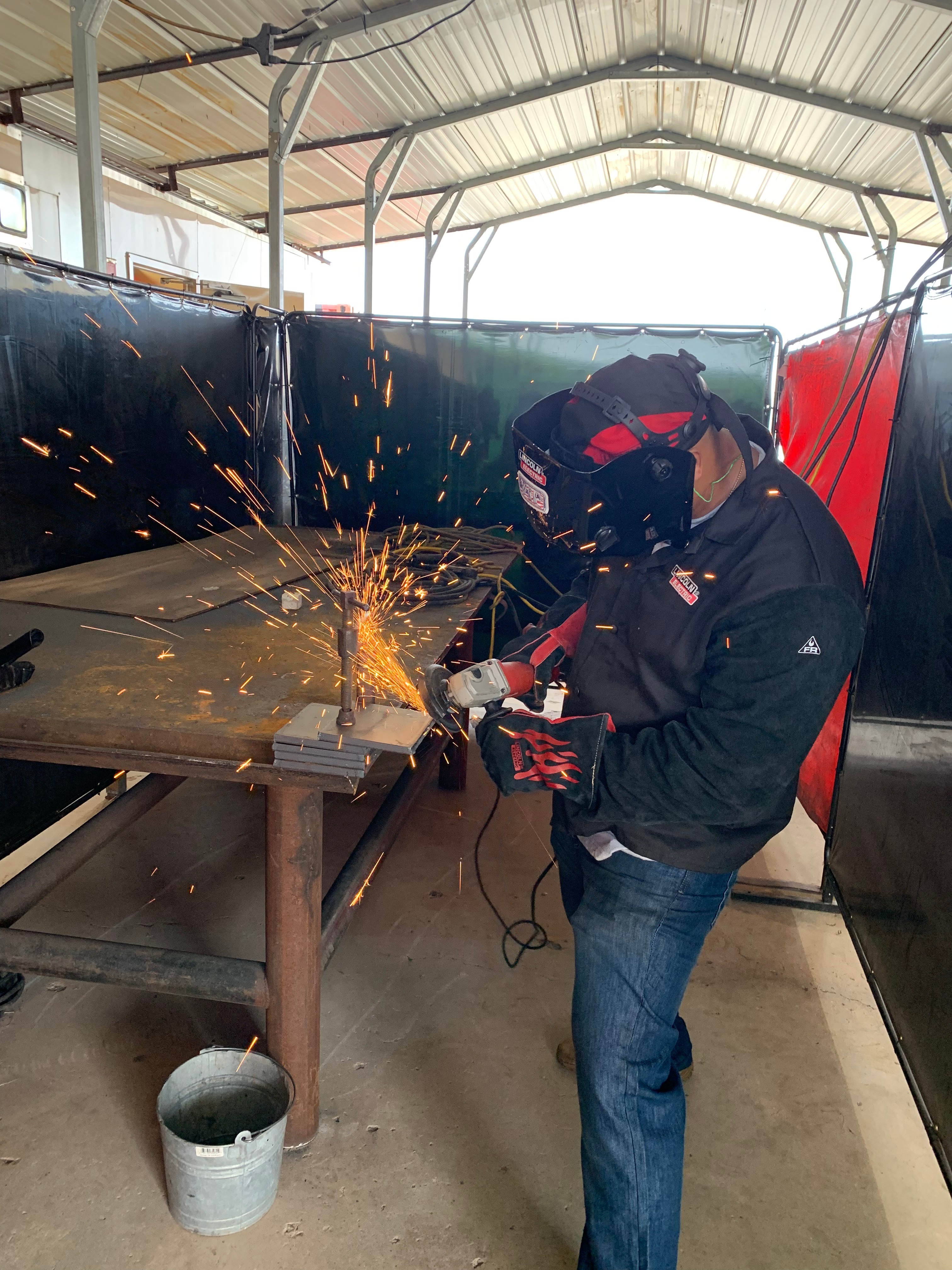 Everything's falling into place for the students of United Association Veterans in Piping (UA VIP) Welding Class 19 at Fort Hood. The eight-member class, including seven men and one woman, are learning the fundamentals of welding through a combination of classroom and lab instruction.
Midway through their 18-week training, students are selecting what Local Union they'll join upon graduation and transitioning out of the military. The location is agreed to ahead of time.
Some choose to move back to their hometowns like Austin or Toledo. There are hundreds of union locations to choose from.
Upon graduation, UA VIP graduates are guaranteed employment in good paying careers. They'll enter into a five-year UA apprenticeship program, earning while they learn. They get excellent pay, health insurance and 401K benefits for their retirement. Pay increases as they progress through the program. Upon completion, they become certified journeymen with all the rights and privileges of the trade.
Free hands-on training from experienced journeymen
It's all thanks to the UA Veterans in Piping Program, an Army Career Skills Program (CSP) for transitioning active-duty service members.
The UA VIP program takes the discipline military members already know — and combines it with a detailed skill set that gives students everything they need to launch their civilian careers.
Students learn side-by-side with experienced journeymen through a combination of lab training and classroom instruction. They earn industry-recognized certifications and gain direct entry into solid private-sector jobs with good pay and benefits. They learn specialized skills that give them a leg up on their peers when they enter the workforce.
Want to learn more? Similar programs are available at these locations.