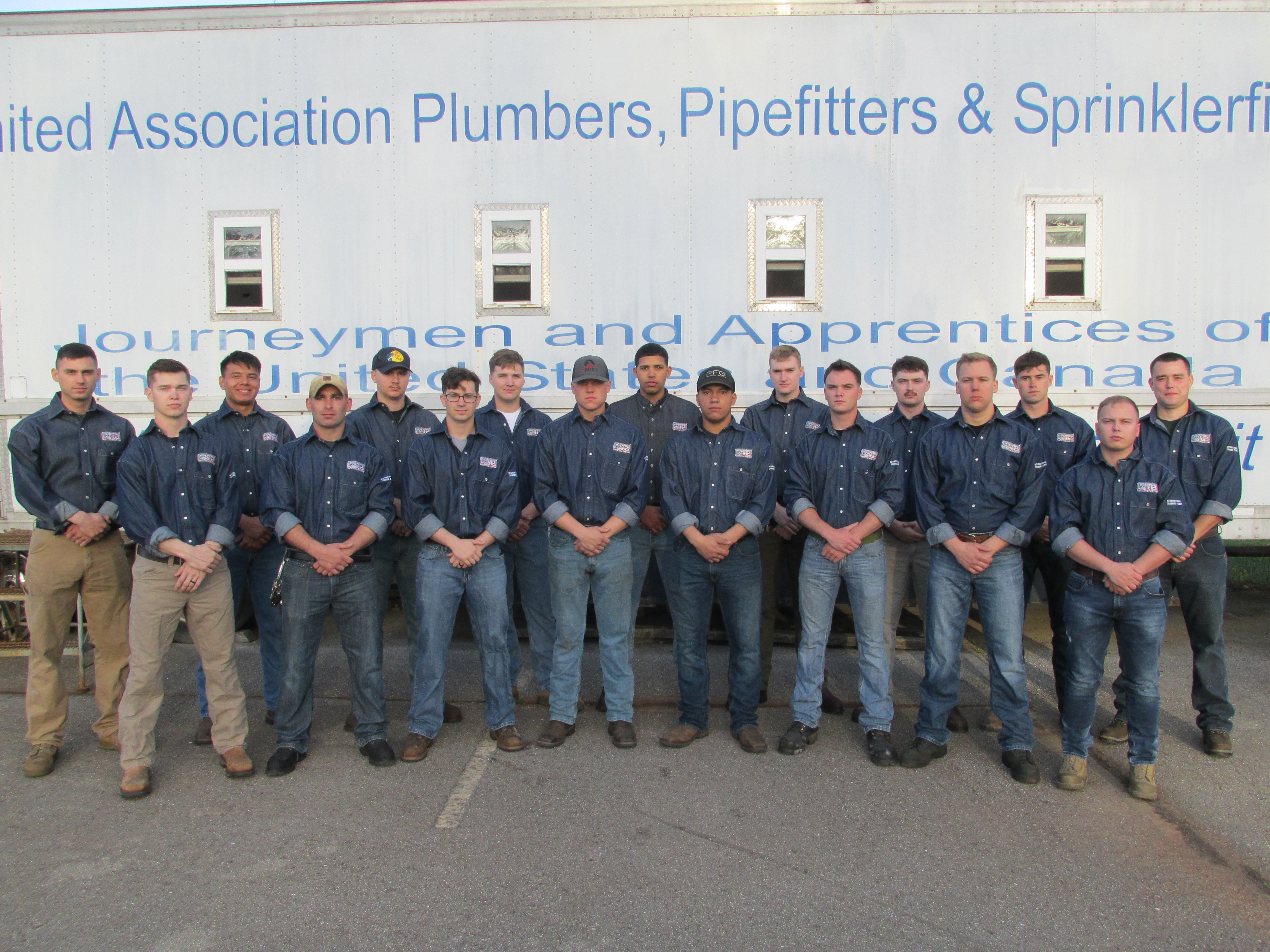 The United Association (UA) Veterans in Piping (VIP) Program celebrated five years of service at Camp Lejeune in addition to the graduation of 16 active-duty transitioning military service members from Camp Lejeune Welding Class 13.
Military leadership, family members and representatives from North Carolina Community College, DeWalt and Milwaukee Tools attended the open house on Aug. 1, as well as VIP graduate Patrick Brown, from Camp Lejeune Welding Class 3. During the event, members of Welding Class 13 showed off their welding skills, which they obtained during the free 18-week piping industry career-training program. Once UA VIP graduates successfully transition out of the armed forces, they will begin new careers in the piping industry, with direct entry and guaranteed employment into the UA's five-year apprenticeship program at an agreed upon location nationwide.
"I am very impressed by not only the quality of training in this course, but also the instructors' knowledge of the transition process and veterans benefits after their service," said Marine Sergeant Trevor Antwine, who graduated from Welding Class 13. "It is an amazing opportunity that provides Marines with a great career in the civilian world."
Camp Lejeune Welding Instructor Dave Porter was impressed by participants hard work.
"What impresses me most about the Marines we have in our program is their work ethic," he said. "This class faced weeks of scorching summer heat and it did not slow them down."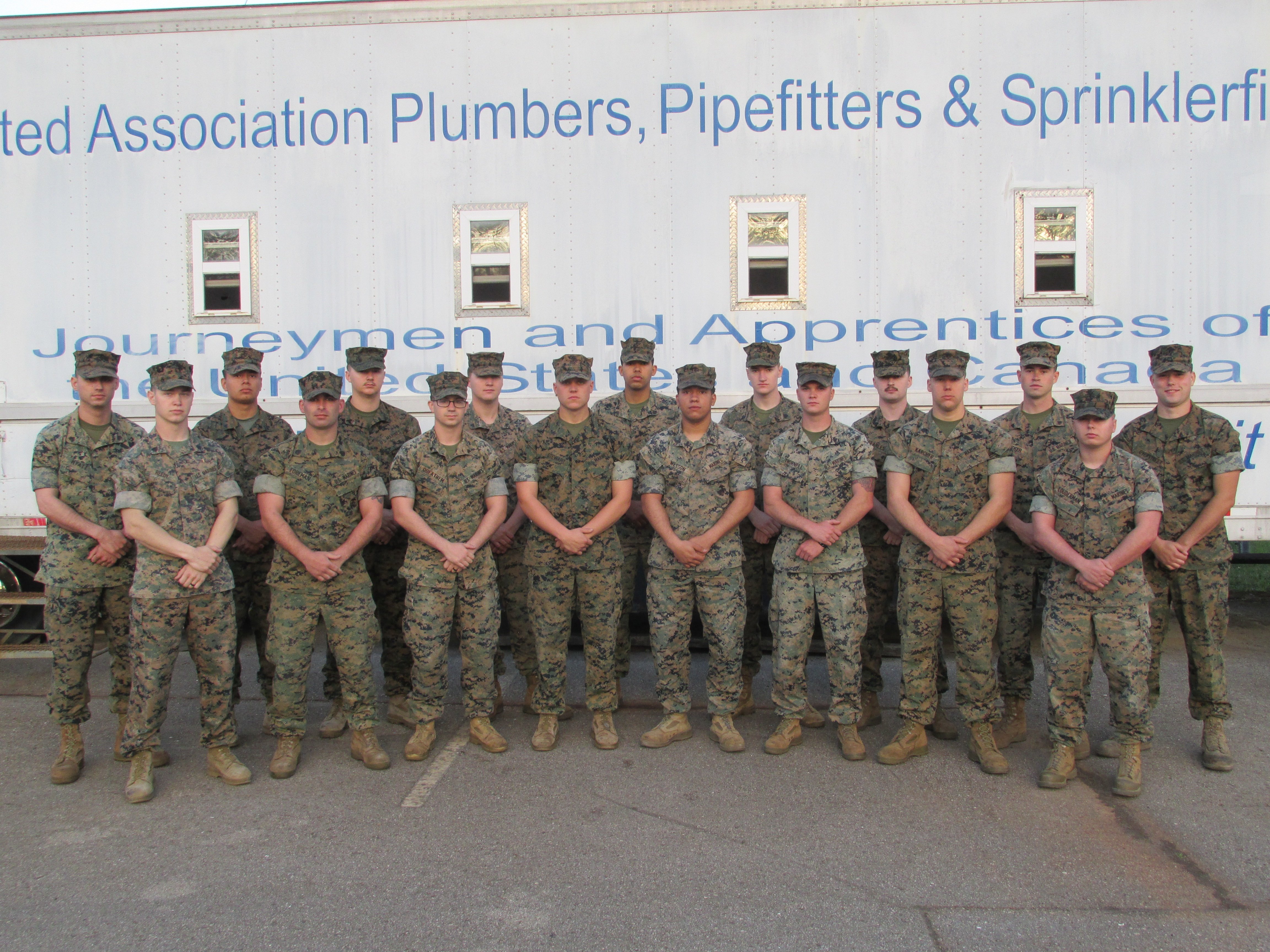 Porter also spoke about UA VIP's fifth anniversary at Camp Lejeune. He thanked Camp Lejeune's base leadership for embracing the program and explained how the UA VIP Program has positively changed the lives of more than 180 active-duty transitioning military service members from Camp Lejeune, who successfully completed the program.
When UA VIP began operating at Camp Lejeune, the unemployment rate for Gulf War era II veterans was at 7.2 percent compared to an overall unemployment rate of 5.4 percent. Since 2014, the UA VIP Program at Camp Lejeune has helped alleviate the stress faced by active-duty transitioning military service members find employment once they return to civilian life. Through guaranteed employment upon completion of the free skills training program, UA VIP graduates are able to focus on taking care of themselves and their families instead of worrying about finding a job.
Upon their successful transition out of the armed forces, UA VIP graduates begin a new career and enter into a five-year registered UA apprenticeship, where they will receive additional hands-on training and classroom education, as they work toward their goal of becoming a UA journeyman.
As they gain new skills, improve existing skills and gain experience, UA apprentices also receive corresponding hourly wage increases from their employer, which is in addition to the excellent health insurance and great retirement benefits, such as a 401k plan and a pension.
To learn more about the UA VIP Program, at Camp Lejeune, click here.
Click here to read more about the event from The Camp Lejeune Globe.