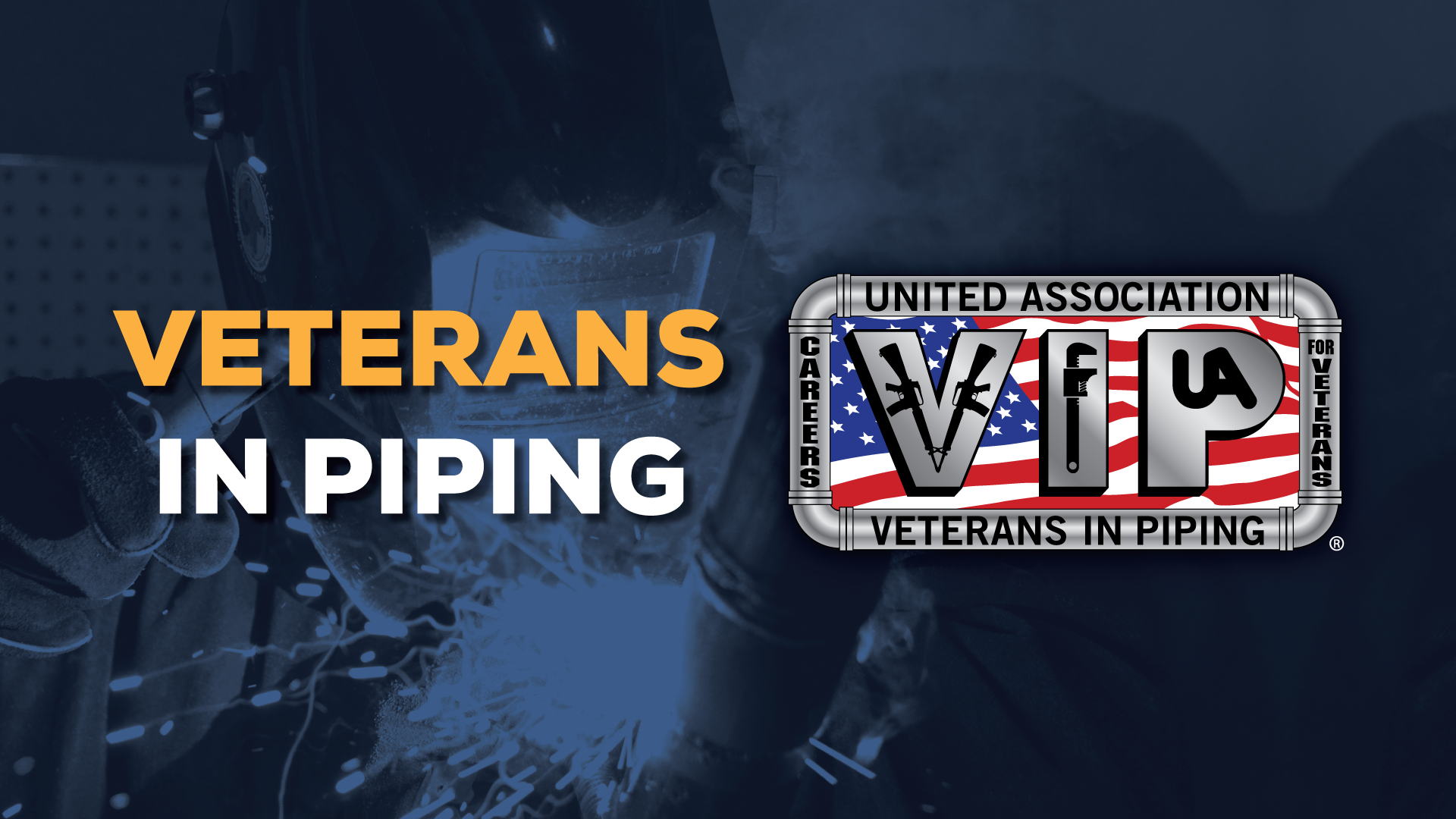 Army Corporal Matthew Kauhn attributes his current and future success in his civilian life to the experiences and skills he learned in the United Association Veterans in Piping (UA VIP) Program.

"The VIP Program is the reason for my success after getting out of the military," Kauhn said.

The UA VIP Program is an 18-week SkillBridge program crafted to prepare active-duty transitioning military service members for an entry-level position in the pipe trades through hands-on training and classroom instruction. The VIP Program is offered at seven military installations, nationwide.

In his new career as an HVAC-R technician and member of UA Local 469 located in Phoenix, Arizona, Kauhn believes the VIP Program has prepared him for this career.



"The UA VIP did a great job of training us," Kauhn said. "Everything I have encountered so far was taught to me by the VIP."

After graduating from the VIP Program and transitioning out of the military, VIP graduates are provided job placement with a UA signatory contractor in an agreed upon location, nationwide. While working for these contractors, VIP graduates earn a livable wage and receive quality fringe benefits.

The VIP Program and job placement sets active-duty transitioning military service members up for a quality career.

"The VIP Program set me up with all of the certifications and training I needed to be able to successfully go to work after the military," said Kauhn. "I was prepared, instead of sitting in limbo wondering what I was going to do to provide for my family."

In addition to job placement, all VIP graduates gain direct entry to the United Association's 5-year registered apprenticeship program. Here they will build on their skillset, as they work alongside experienced UA members and learn from accredited instructors in the classroom.

During this apprenticeship and thereafter, VIP graduates will be able to comfortably provide for their families. UA members earn a livable wage, with scheduled pay raises. They also receive quality fringe benefits such as full-family health insurance and retirement benefits like a 401k plan and pension.

If you would like to learn more about the UA VIP Program at Joint Base Lewis-McChord, please click here.