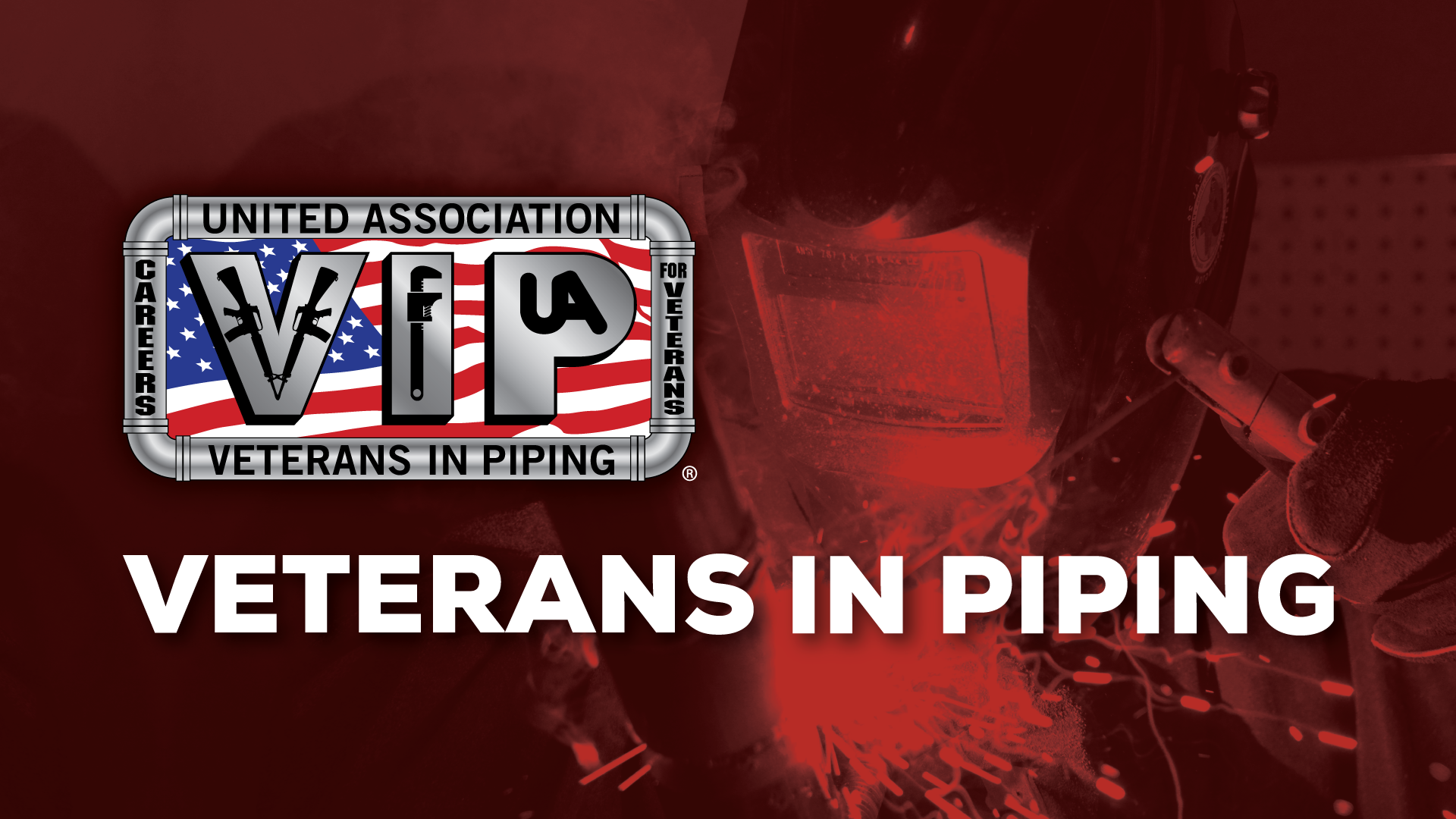 United Association Veterans in Piping Program graduate and Army Specialist Andrew Garcia wants as many service members as possible to take advantage of the VIP Program because of the benefits and rewarding career he has obtained.

"Just do it and do not look back," Garcia said. "You won't have any regrets."

The UA VIP Program is an 18-week Career Skills Program, which is designed to prepare active-duty military service members for an entry-level career in the pipe trades. The program is offered to all active-duty transitioning military service members at seven installations, nationwide. It takes place during the final months of service, just before transitioning.

Garcia said his transition was smooth thanks to the VIP Program and not having to worry about starting a job search in the civilian world.

"They care," he said. "They really focus on helping with the transition."

After graduating and transitioning out of the military, VIP graduates are guaranteed job placement with a UA signatory contractor, nationwide. Here VIP graduates will earn a livable wage and receive quality fringe benefits for themselves and their immediate family.

Garcia said he is thankful for the VIP Program because it set him on the path towards a rewarding career.

In addition to job placement, VIP graduates also gain direct entry into the five-year UA registered apprenticeship program. During this five-year period, VIP graduates will learn as they work side by side with experienced UA members. Additionally, they also receive classroom instruction from accredited instructors.

Currently, Garcia is enjoying his transition and is thankful for his UA Local 469 Brothers and Sisters.

"My transition was seamless," said Garcia. "The people here at Local 469 have been nothing but helpful."

As apprentices, VIP graduates earn family-supporting wages and benefits such as full family health insurance, a 401k plan and pension.

For more information about the UA VIP Program at Joint Base Lewis-McChord, please click here.