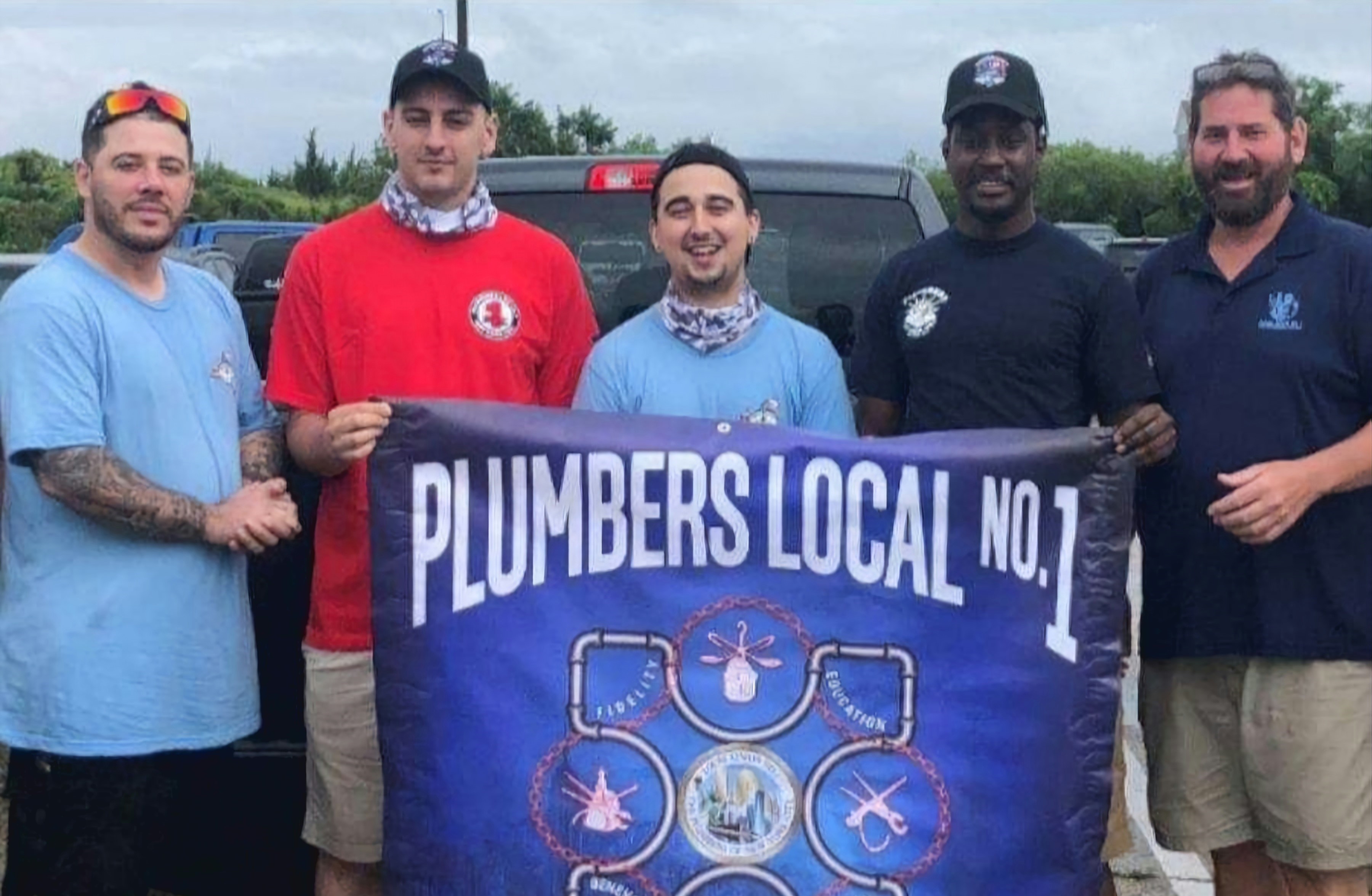 Thanks to the United Association Veterans in Piping (UA VIP) program, U.S. Marine Sgt. Travis McKoy has a stable job as a plumber and was able to purchase his first home four years after transitioning out of the military.
"Because of the UA VIP program, I have a great paying job after leaving the military," he said. "I am able to stay on top of my bills and don't have to worry about being jobless.
"Transitioning out of the military was easy," he added. "Everything was put in place. I just needed to show up."
McKoy began his UA VIP training in Camp Lejeune's Accelerated Welding Class 10 in 2016. Over the course of 18 weeks, he trained alongside an experienced journeyman instructor through a combination of classroom instruction and hands-on work. He learned the basics of welding and earned industry-recognized certifications that propelled his advancement into his new career.
The UA VIP program is a Skillbridge Program that prepares transitioning active-duty service members for a career in the pipe trades. The program provides a guaranteed job after the military through a UA-registered apprenticeship program.
Training takes place at select military bases across the country and is considered part of a student's military duties.
The UA VIP program offers training in welding, HVACR and fire sprinkler fitting. Transitioning active-duty service members are invited to apply during their last six months of enlistment.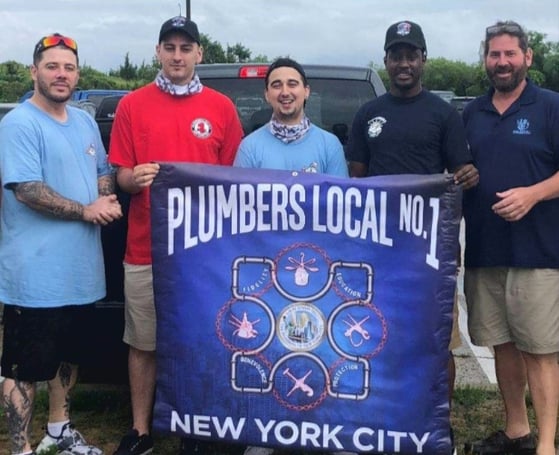 A good paying career with great benefits
After McKoy completed his UA VIP training and transitioned out of the military, he began a UA registered apprenticeship with Plumbers Local 1 in New York City. He had always loved plumbing, and it seemed like the perfect fit.
McKoy earned good union wages and was given annual raises as he progressed through his apprenticeship. He quickly became eligible for quality healthcare for his family. He began earning a pension and a 401K for his retirement.
McKoy turned out as a journeyman in 2021. Today, he works for Par Plumbing and has installed medical gas equipment in a hospital, and has worked on high-rises and schools.
He would highly recommend the UA VIP to any friends looking to transition out of the military to civilian life.
"What are you waiting for? It's worth it," McKoy said. "It's an opportunity for a good paying career."