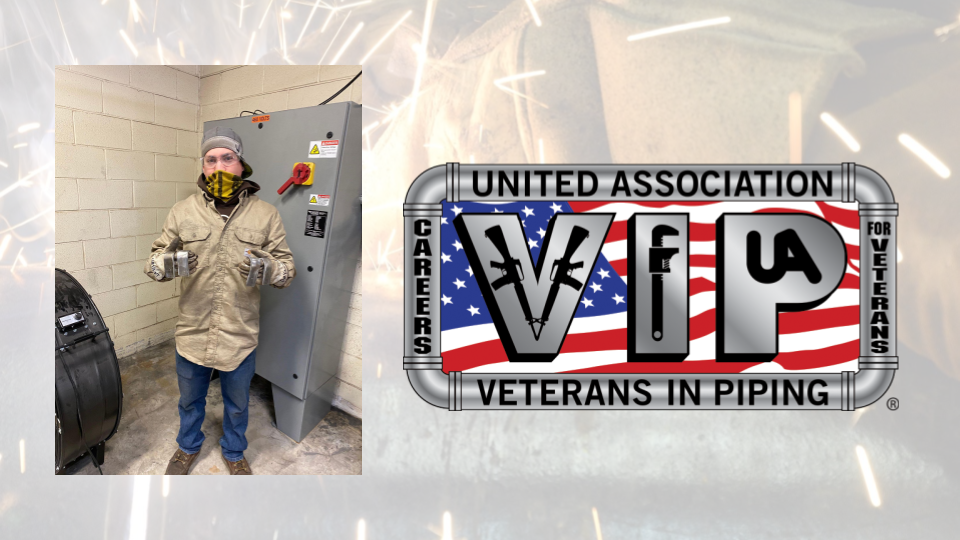 One of the most difficult parts of leaving the military is finding a new career in the civilian world. Current United Association Veterans in Piping student and Marine Corporal Jeffrey Bryant is encouraging other active-duty military service members to look into the VIP Program when they begin their transition out of the armed forces.

"Do it," Bryant said. "It's going to push you to the next level and give you an easier transition."

The UA VIP Program is an 18-week Skillbridge program designed to equip active-duty transitioning military service members with the entry-level skills needed for a career in the pipe trades. These military service members learn through classroom and hands-on instruction in state-of-the-art labs.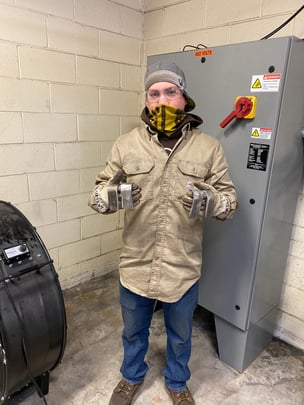 Bryant knows he is learning a skill that is often overlooked by much of America today, as a college degree has become an expectation. However, he is positioning himself for unlimited success.

"It has been a great experience," he said. "I'm getting a skill that not a lot of people have and I have great instructors, who are willing to help."

Once he graduates from the VIP Program and transitions out of the military, Bryant and his fellow service members will be placed with a UA signatory contractor in an agreed upon location. The benefit is mutual, while VIP graduates are given work, contractors replenish their ranks with newly prepared tradesmen and tradeswomen.

Along with job placement, VIP graduates gain direct entry to the five-year UA registered apprenticeship program. While apprentices, VIP graduates earn a livable wage while they learn on-the-job from experienced UA members and in the classroom from accredited instructors as they work towards journeyman status.

During this apprenticeship, the graduates earn quality wages and benefits. UA members enjoy full-family health insurance, scheduled raises and retirement benefits, such as a 401k plan and pension.

Bryant said he joined to better himself, despite already having a decent job lined up.

"I joined to better myself," he said. "I had a good job before I joined, but felt there was something else I needed to do."

To learn more about the UA Veterans in Piping Program at Camp Lejeune, please click here.