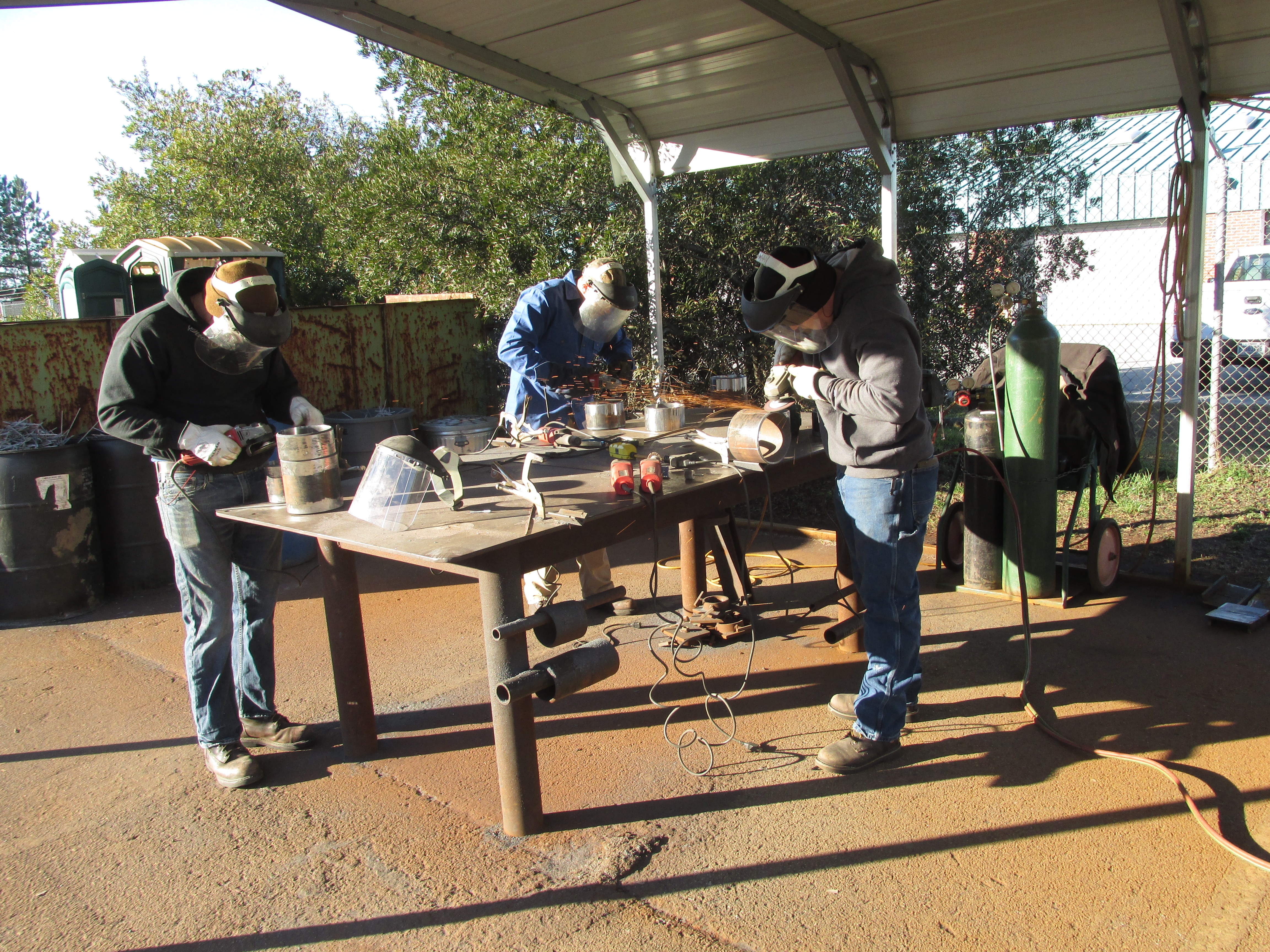 Sixteen active-duty Marines are projected to graduate from the United Association's (UA) Veterans in Piping (VIP) welding program at Camp Lejeune on March 30.
The 18-week VIP welding program is preparing transitioning service members for the paid 5-year apprenticeship they'll be placed in upon graduation.
Although the program focus is welding, participants are exposed to all aspects of the trades including installation, maintenance and repair of all types of piping systems as well as joining structural steel brackets and supports for such systems.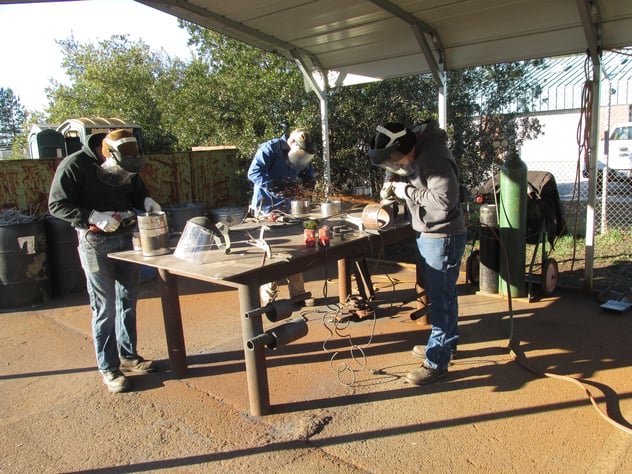 The VIP welding program is offered at no cost to service members.
The VIP program began operating at Camp Lejeune in 2014 and has since trained nearly 100 transitioning Marines, providing them guaranteed employment upon successful completion of the program.
The next VIP class is currently accepting applications and will begin April 17. The VIP program runs 18-week accelarated training sessions offered every 20 weeks throughout the year.
Contact the John A. Lejeune Education Center for application information.
Over the last decade, more than two million men and women have served and sacrificed for our nation. Despite being a disciplined and highly trainable population, military members face an exceedingly high unemployment rate upon their retirement from the service.
The UA's Veterans in Piping program was created in 2008 to help address this challenge, as well as to serve as a way to address growing manpower shortages in the construction industry.
The UA VIP program equips transitioning military service members with today's sought after skills, including welding, heating, ventilation, air-conditioning and refrigeration (HVACR) and sprinkler fitting.
Thousands of VIP graduates work for UA local signaory contractors across the United States.


LEARN MORE ABOUT VIP
VIP Information sessions are held at 10 a.m. every third Thursday of the month at the John A. Lejeune Education Center at MCB Camp Lejeune. Interested personnel must register at https://lejeunenewriver.usmc-mccs.org/ to attend one of the upcoming sessions.
2017-2018 VIP PROGRAM SCHEDULE
Welding Class 8
Start Date: 4-17-2017
Graduation: 8-17-2017
Welding Class 9
Start Date: 9-5-2017
Graduation: 1-18-2018
Welding Class 10
Start Date: 1-29-2018
Graduation: 5-31-2018
Welding Class 11
Start Date: 6-18-2018
Graduation: 10-18-2018