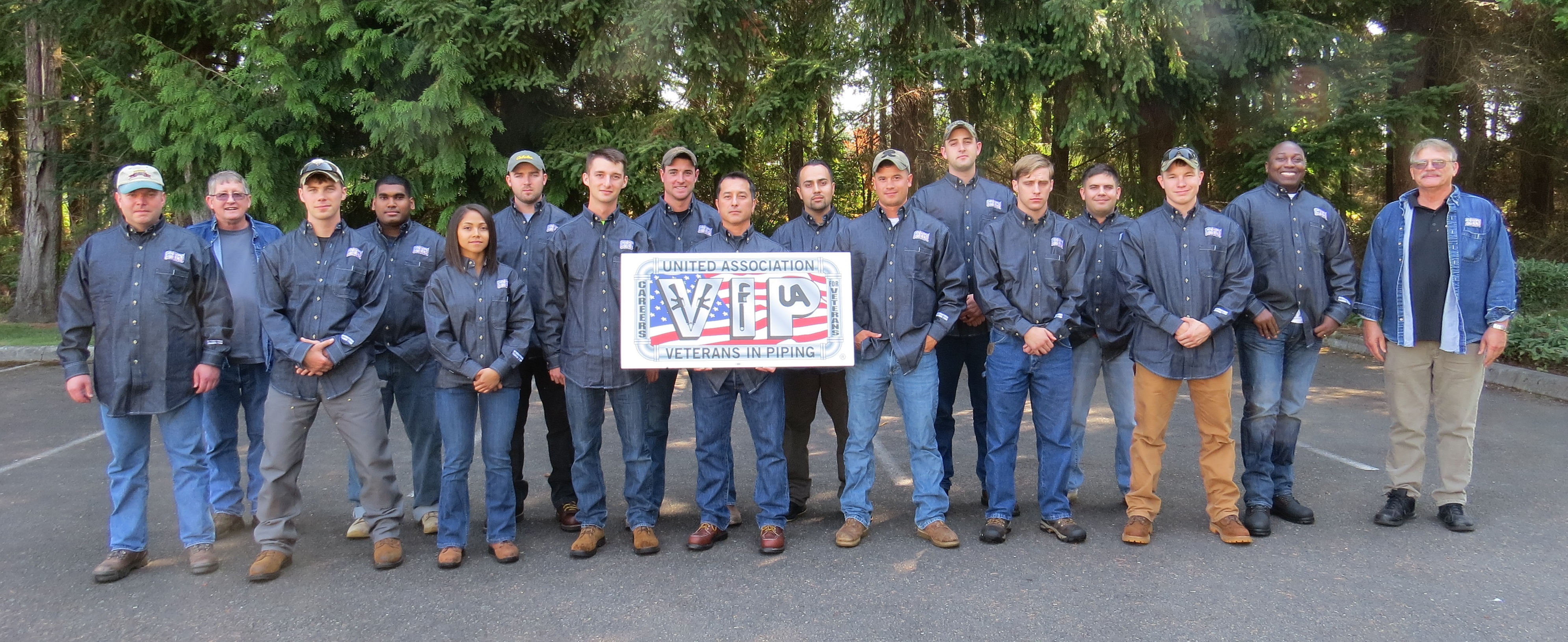 After noticing an alarmingly high unemployment rate among Veterans, United Association of Plumbers, Fitters, Welders and Service Techs (UA) General President William Hite conceptualized and began the Veterans in Piping (VIP) Program.
The UA VIP Program aims to assist transitioning service members by providing them the skills needed to become apprentices with the UA after their time in the service.
The UA VIP Program is currently operating nine programs at eight military installations across the United States serving all branches of the military.
The UA VIP Program offers 18 weeks of accelerated training in one of three available disciplines: welding, HVAC/R and fire protection. The International Training Fund covers all costs associated with the UA VIP Program. Therefore, the training is completely free to transitioning service members who, after transition from the military, are placed into a 5-year UA apprenticeship program nationwide. This guarantees the service member a living wage, future job training, full health and retirement benefits and a promising career in the piping industry.
If you're an active duty transitioning service member and would like to learn more about the UA VIP Program, click here.
If you're a veteran and are interested in learning about the career options that exist for you in the United Association, click here.