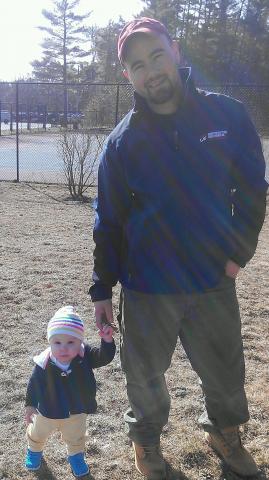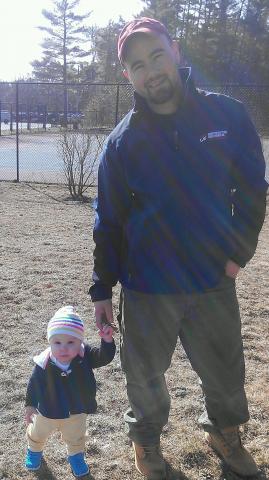 As the men and women of our nation's military transition from their military service back into the civilian workforce, they face a world of uncertainty that for many is just simply insurmountable. Long back-to-back deployments overseas have become a norm for many service members serving our country today. The effects of these deployments on these service members and their families are often underestimated. A combination of these effects, along with the lack of translatable skills in the civilian workforce, can create enormous insecurity for service members transitioning out of the military today. As a result, veterans face historically high unemployment rates.
When UA General President Bill Hite decided that he wanted to do something about the high unemployment rate of our nation's military, the UA's Veterans in Piping® (VIP)® program commenced in Lacey, WA, in 2008, with the Washington State National Guard at Camp Murray. Later, it expanded to active-duty transitioning service members nationwide, bridging the gap between their transition from military service directly into skilled-trade employment.
Currently, the UA VIP program has expanded to eight military installations throughout the United States, serving all branches of the Armed Forces. This expansion would not be possible without the collective efforts of the United Association, International Training Fund, UA local unions, UA signatory contractors and our industry partners, including Lincoln Electric, Milwaukee Tools, and Weiler Incorporated.
Since 2008, the UA's Veterans in Piping program has trained 771 service members—that's 771 veterans who have transitioned back into the civilian workforce with guaranteed employment. In 2015, the UA's VIP Program is projected to train an additional 300 service members. At the end of this year, every UA member should be proud to say that they have helped over 1,000 veterans transition back into the civilian world successfully and have made a positive impact on each of these service members' lives. Oftentimes success stories from our UA VIP graduates may not reach all of the individuals working behind the scenes to ensure the overall success of the program, so I would like to share a few that we have received over the past year that prove the UA VIP program is changing lives.
Specialist William Northrop served in the Army for four years as a 12N Heavy Equipment Operator with the 555 Engineer Brigade and is a Purple Heart recipient. Specialist Northrop graduated from the first VIP Welding course at Joint Base Lewis-McChord on May 23, 2013. Upon graduation, he relocated his family to Boston, MA, and affiliated with Local 537. "I can honestly say I love my job, it is right where I needed to be! The VIP program was phenomenal, and I honestly couldn't thank everyone enough. The opportunities it's presented me—I could never have expected everything to follow through the way that they have," claims Northrop.
UA VIP Kevin Long graduated from the Camp Pendleton VIP program on April 29, 2011, and is now a fifth-year apprentice. "It has been a little over 3.5 years since I went through the VIP program in Camp Pendleton, CA. On this Labor Day weekend, I am reminded how fortunate I am to have been able to participate in the program. I have been working non-stop in Local 230 since finishing the program and transitioning out of the USMC. Without the UA, the great instructors in VIP, Local 230 Journey workers and Jackson and Blanc, I'm not sure where I would be today! I just wanted to say thank you again for offering the VIP to Veterans! I wish more trades or businesses would do what you do for us Vets!" -Kevin
UA VIP graduate Ian Drury from Camp Pendleton Class 13 says, "I have been working non-stop since I got out of the Marines. I am working 40-hours a week. I am working out of Local 137 in Springfield, IL, as a third-year apprentice. I enjoy what I do very much!" -Ian
Ultimately, the UA VIP program has kept its promise of 100 percent guaranteed job placement and continues to do so because it is the right thing to do for our nation's heroes.
Recently, we lost one of our VIP graduates from Camp Lejeune, Boone Cole III, a Marine, an exceptional young man who is greatly loved and missed. Boone graduated from the UA VIP Program at Camp Lejeune in July 2014 from the inaugural welding class. Boone affiliated with Local 248 in Ashland, KY, in an effort to relocate closer to his family and pursue a career with the United Association. Boone's story has opened our eyes to the many struggles faced by today's veterans. As brothers and sisters to our transitioning service members, we will continue to seek new ways to support our apprentices who are veterans, to lift any burden and offer them a lifelong career.