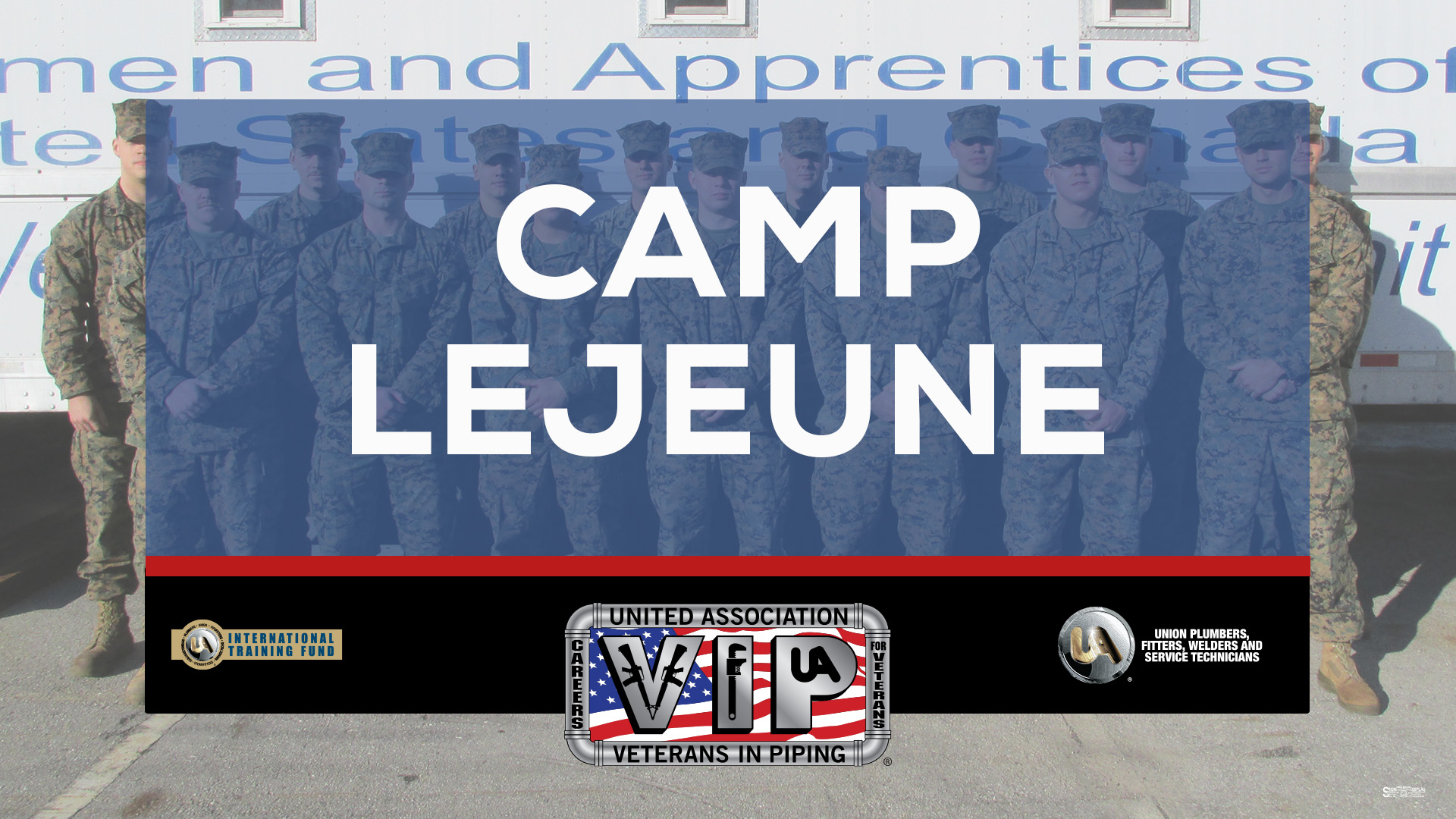 Members of the United Association Veterans in Piping (UA VIP) program Welding Class 24 at Camp Lejeune have reached the halfway point of their effort to learn a new trade as they prepare for life after the military.
By joining the UA VIP program, these transitioning active-duty service members have guaranteed themselves a successful civilian career in the pipe trades thanks to on-base no-cost training before they leave the military.
The UA VIP program is a DOD Skillbridge Program designed to smoothly transition active-duty service members into civilian careers by providing on-base training during their last six months of military commitment.
UA VIP program locations and trades are currently at select military installations, including:
Class 24 students have already obtained several industry-recognized certifications and recently learned the location of the UA training center where they will begin their apprenticeship after leaving the military.
For example, Marine Sgt. Michael Genevish decided to stay in North Carolina and join Plumbers and Pipefitters Local 421, while fellow classmate Marine Sgt. Carl Catubig wanted to become a member of Pipe Fitters Local 211 in Houston.
From coast to coast, these future Class 24 graduates are on the pathway to gain direct entry into UA-registered apprenticeship programs all over the country.
Through classroom instruction and hands-on training, students will continue to learn how to install, maintain and repair all types of piping systems as well as join structural steel brackets and supports for such systems.
A welder has to work in many different environments and in all types of positions. Future Class 24 members are studying blueprints, drawings and job specifications, as well as learning proper techniques to measure, cut and weld using various methods and tools.
If you are in your last six months of military commitment and interested in a lucrative welding career, now is the time to apply to UA VIP.
The UA supports military members
In 2008, the UA VIP program was established to address two significant issues in our country: veteran unemployment and a growing shortage of trained construction workers. The UA VIP program created a high-quality training course that has provided thousands of civilian career opportunities to active-duty service members.
Once Class 24 students graduate and finish their UA-registered apprenticeship programs, they will become professional journeymen in their chosen trade.
The UA VIP program believes service members have the skill set and discipline to succeed in the piping industry. Those who have sacrificed for our country should receive the stability and support they need when transitioning back to civilian life.