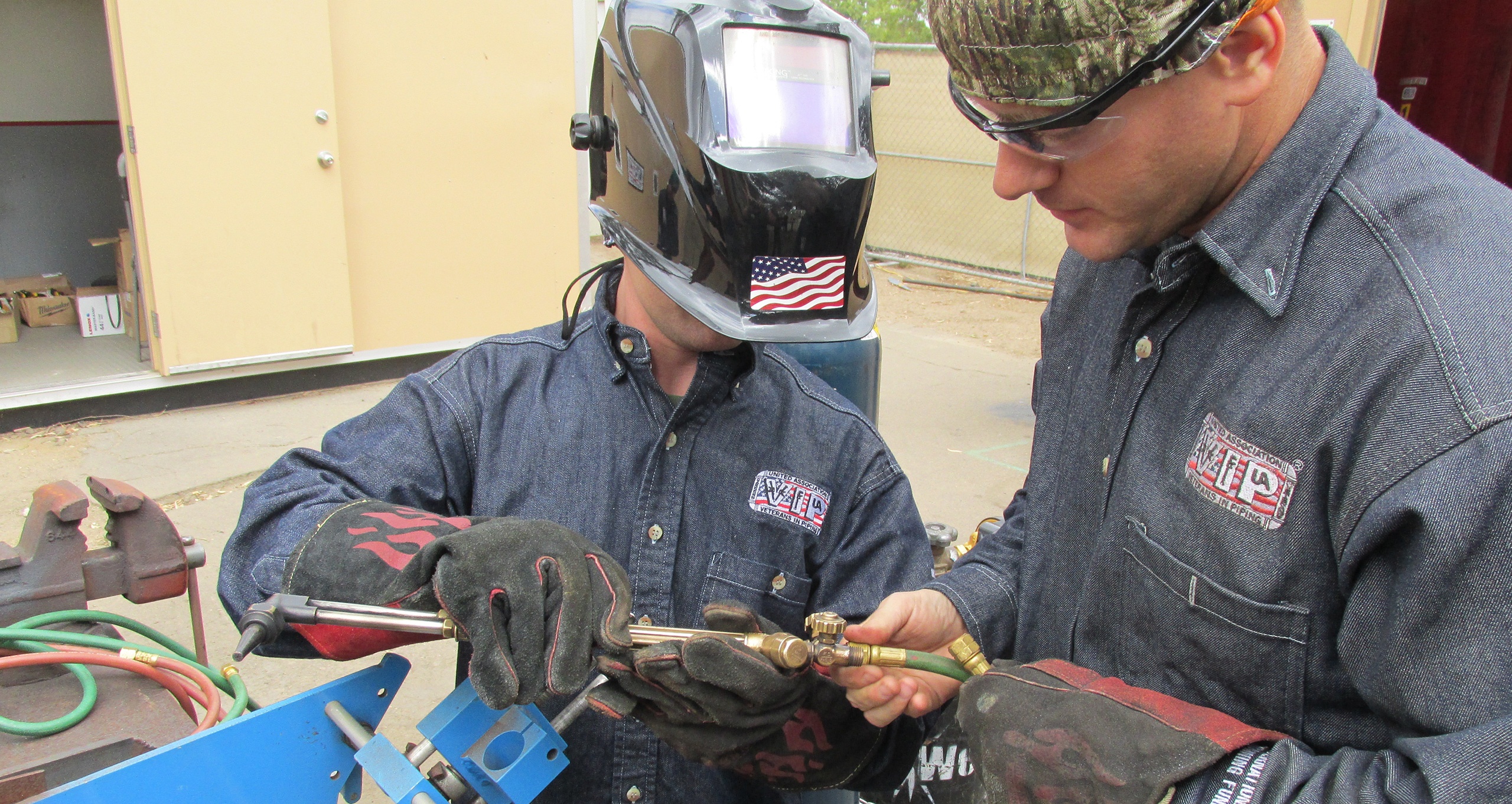 The students who just began their United Association Veterans in Piping (UA VIP) training in Camp Pendleton Welding Class 39 will enter an industry ripe with work opportunities.
There will be 375,000 welding professionals needed to fill job openings in 2023, according to the Philadelphia Technician Training Institute. Job demand for welders is expected to grow 8 percent, according to the U.S. Bureau of Labor Statistics.
Not only that, but the UA VIP program guarantees them a job after they complete their training and transition out of the military.
The UA VIP program is a DOD Skillbridge program that guarantees transitioning active-duty service members placement in a UA registered apprenticeship program after they leave the military. It provides not only a guaranteed job with health insurance and retirement benefits, but the start of a meaningful, lifelong career that pays well.
For 18 weeks, the students will train alongside an experienced journeyman instructor through classroom instruction and hands-on training. They will learn basic welding skills. Many will also earn industry-recognized certifications in oxy-fuel cutting, SMAW plate welding, SPAW and GTAW pipe welding and SMAW pipe spooling.
Transitioning active-duty service members are invited to apply for the UA VIP program during their last six months of service. UA VIP training is available in welding, HVAC and fire suppression at select military bases across the country.
A good-paying career with quality benefits
Once the students complete their UA VIP training and transition out of the military, they will begin a UA registered apprenticeship program at an agreed-upon location. They will earn good union pay while they learn, their salaries steadily increasing as they progress through the program. They will quickly qualify for quality health insurance for their family. The students will also begin earning a pension and a 401K for their retirement.
Once they complete their apprenticeship training, they will become journeymen with numerous opportunities for career advancement. Some may eventually become foremen or superintendents. Others will own their own businesses. Some may go on to become certified journeymen instructors and perhaps even teach in the UA VIP program.