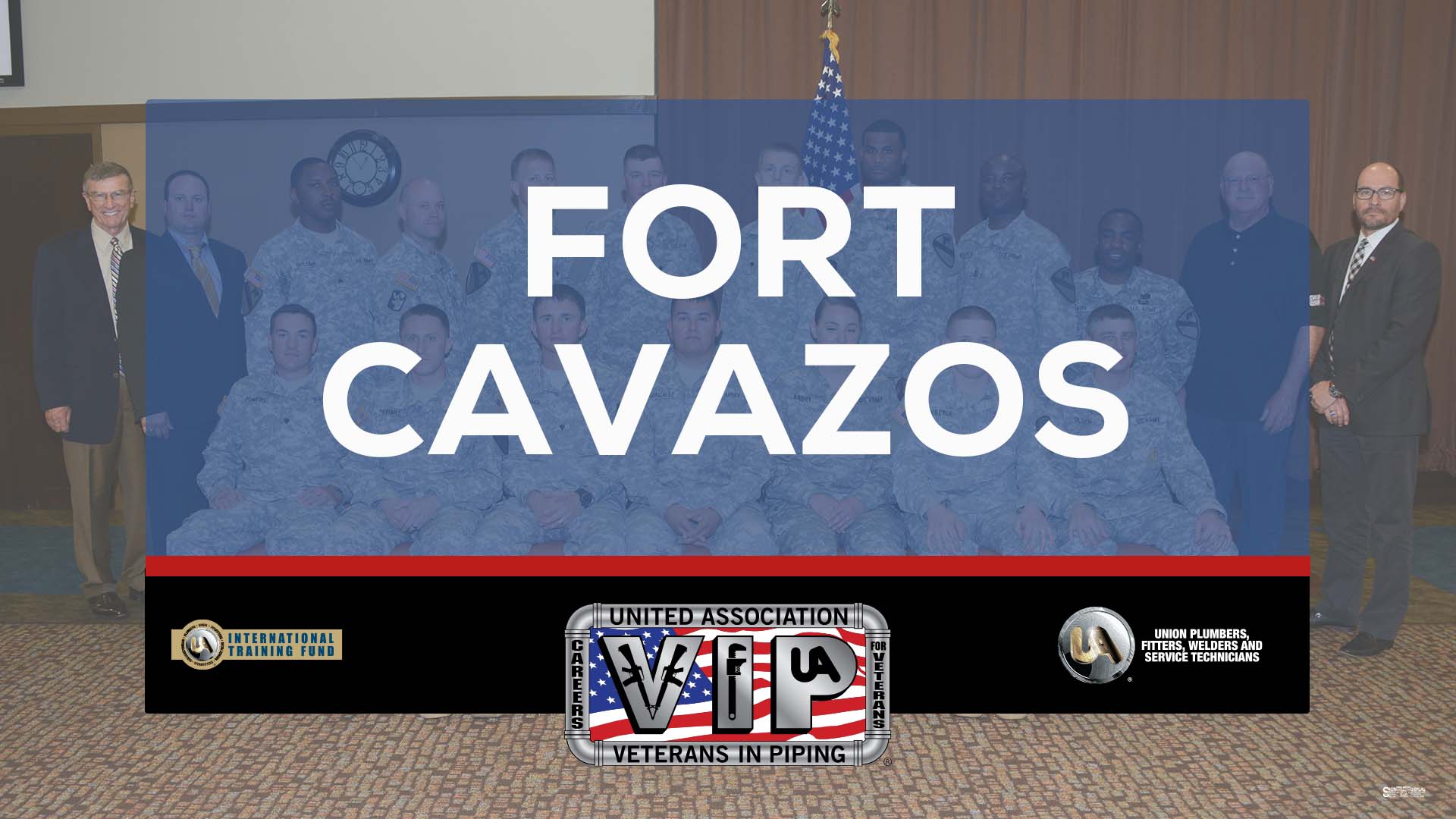 On Aug. 14, members of the United Association Veterans in Piping (UA VIP) program Fort Cavazos Welding Class 25 embarked on 18 weeks of advanced on base training.
The UA VIP program was designed for transitioning active-duty service members who are looking toward a sustainable civilian career after their military commitment. A DOD Skillbridge program, it provides military members the opportunity to gain valuable experience in the pipe trades through industry-specific training and, eventually, a registered apprenticeship program with guaranteed employment.
Class 25 student and Army Spc. Hunter Roberts was pleased to see the UA VIP program offers sustainable opportunities to active-duty members.
"I was attracted to the UA VIP program because people are willing to teach from an actual Local to show things they learned, not just some random guy teaching unnecessary things wasting my time," he said.
During their time in the UA VIP program, Welding Class 25 students will work alongside journeymen instructors who will teach them the basics of welding through classroom instruction and hands-on teaching.
Active-duty service members can apply to join the UA VIP program at the following bases:
Army Sgt. Diana Saturn, also a member of Welding Class 25, is ready to start earning her certifications in welding as she progresses through the program.
"My goal for the UA VIP program is to obtain the certifications needed to become a welder and learn as much as possible once I get placed with a Local Union," she said.
Saturn and her fellow classmates can earn industry-recognized certifications in oxy-fuel cutting, SMAW plate welding, SPAW and GTAW pipe welding and SMAW pipe spooling.
If you are currently an active-duty service member in your last six months of training, a career in the pipe trades could be a rewarding path for you.
A new career in the pipe trades awaits


Upon graduating from the UA VIP program and completing their military commitment, students will gain admittance into a UA Department of Labor (DOL) registered apprenticeship program at an agreed-upon location.
As UA VIP graduates progress through their apprenticeship program, they earn good union wages and quickly become eligible for quality healthcare for themselves and their families. The new apprentices will also begin to earn a pension and a 401K for their retirement. As they progress through the apprenticeship program their industry knowledge develops, and they receive pay increases as well.
They are also guaranteed a job with a UA-signatory contractor, where they will work alongside journeymen and learn the ins and outs of their particular trade. This is in addition to mandatory classroom instruction, where they will learn other important skills designed to keep them safe on jobsite and provide them with the knowledge they need to advance their careers.
Upon completing their apprenticeship, apprentices will "top out" and become a journeyman in their chosen trade.
Journeymen are highly-skilled in their particular craft and can manage apprentices, start their own businesses or even become journeyman instructors for the UA or UA VIP program.