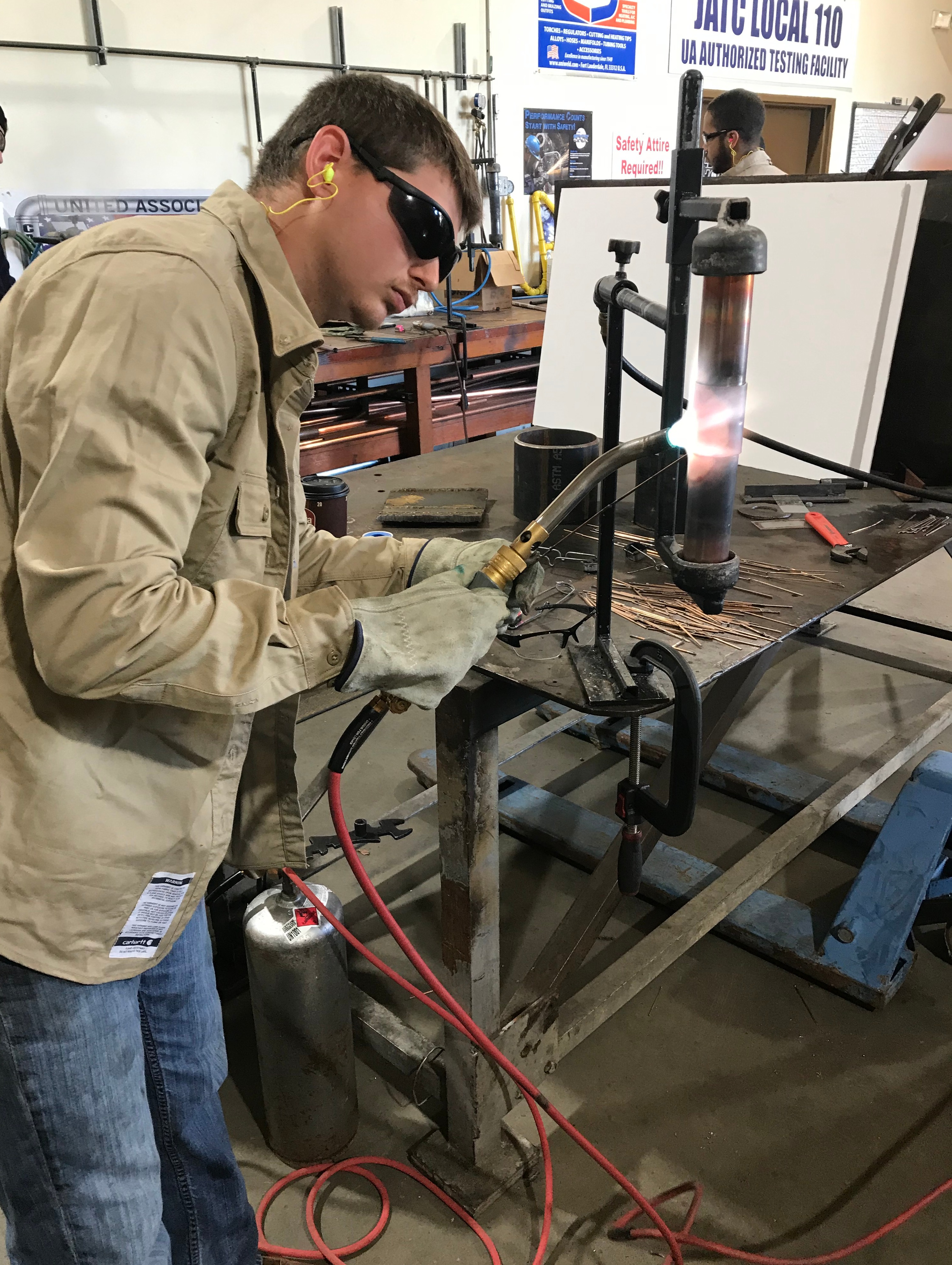 Graduates of the United Association (UA) Veterans in Piping (VIP) HVACR Program at Naval Station Norfolk, are excited to embark on their new journey in the pipe trades industry.
They have learned the basics of installing, repairing and maintaining heating, ventilation, air conditioning and refrigeration systems, all before they transitioned out of the military. Soon, they will launch new civilian careers as they begin the 5-year apprenticeship program at a UA local union in an agreed upon location nationwide.
During their apprenticeship, they will earn union wages with progressive pay raises as they advance through the program and sharpen their skills. They become eligible for healthcare benefits for their families and start building a pension and a 401K for their retirement. Once their apprenticeship is complete, they become journeymen with numerous possibilities for career progression.
A pathway to a good paying union career
Through the UA VIP 18-week accelerated training program, the transitioning active-duty service members learned basic HVACR skills through a combination of classroom instruction and hands-on training.
The UA VIP program was designed to prepare transitioning active-duty service members for apprenticeship and provide a pathway to a career in the construction pipe trades industry. The training is completely free. Transitioning active-duty service members from all branches of the military are eligible to apply for the VIP program.
UA VIP Training takes place at select military bases throughout the country.