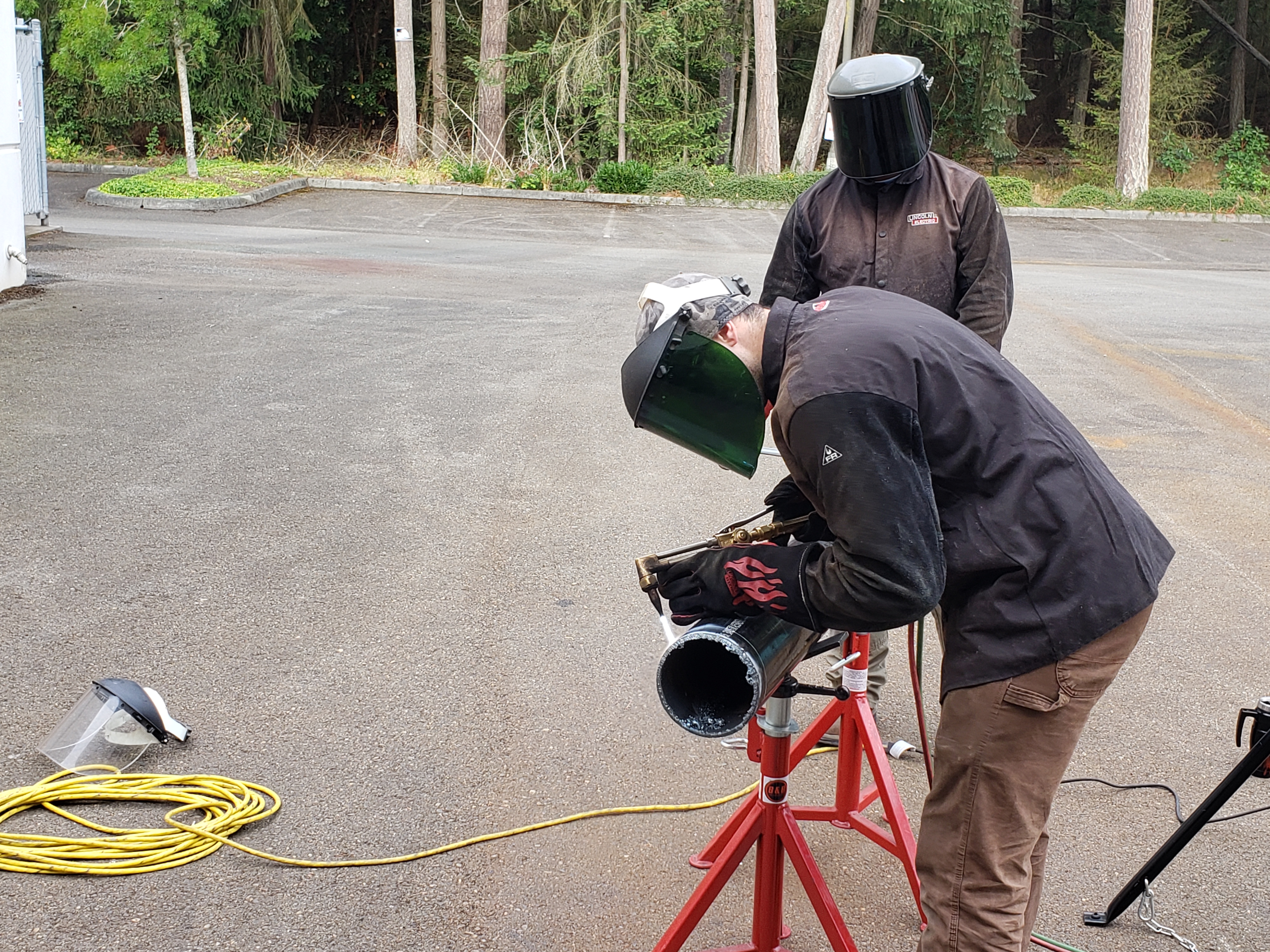 The United Association Veterans in Piping (UA VIP) students have begun their training in Joint Base Lewis-McChord HVACR Class 25. More than a class, the group has begun the next stage of their lives with training that guarantees them a good paying civilian job after the military.
The UA VIP program is a Career Skills Program (CSP) that teaches transitioning active-duty service members basic skills to begin a career in the pipe trades.
The 18-week training involves classroom instruction and hands-on training alongside an experienced journeyman instructor. The students will learn basic skills as well as earn industry recognized certifications that will propel their future careers.
The students will learn electrical, recovery and HVAC refrigeration.
Transitioning active-duty service members are invited to apply to the UA VIP program to participate in their last six months of duty. Training is available in welding, HVACR and fire sprinkler fitting at select military bases across the country. The coursework happens during a military member's enlistment period and is considered part of their military duties.
UA VIP: A direct path to a UA career in the pipe trades
After the students complete their UA VIP training and transition out of the military, they will begin a UA registered apprenticeship at an agreed upon location. They will earn good union pay as they learn and will quickly qualify for quality healthcare for their family. They will earn annual pay raises as they progress through the training and expand their knowledge base. They will also start earning a pension and a 401K for their retirement.
Once they complete their apprenticeship, they become journeymen with numerous avenues for career progression. Some will become foremen, superintendents or project managers. Some will even return to the UA VIP program as journeyman instructors training others.
The UA VIP program provides a direct path to a good paying career in the pipe trades that continues to have a high demand for jobs. UA VIP graduates learn skills that are in high demand throughout the country and cannot be outsourced overseas.
Transitioning active-duty service members possess a unique discipline thanks to a can-do mindset that life in the military nurtures. Those skills carry over naturally to a career in the pipe trades after the military.