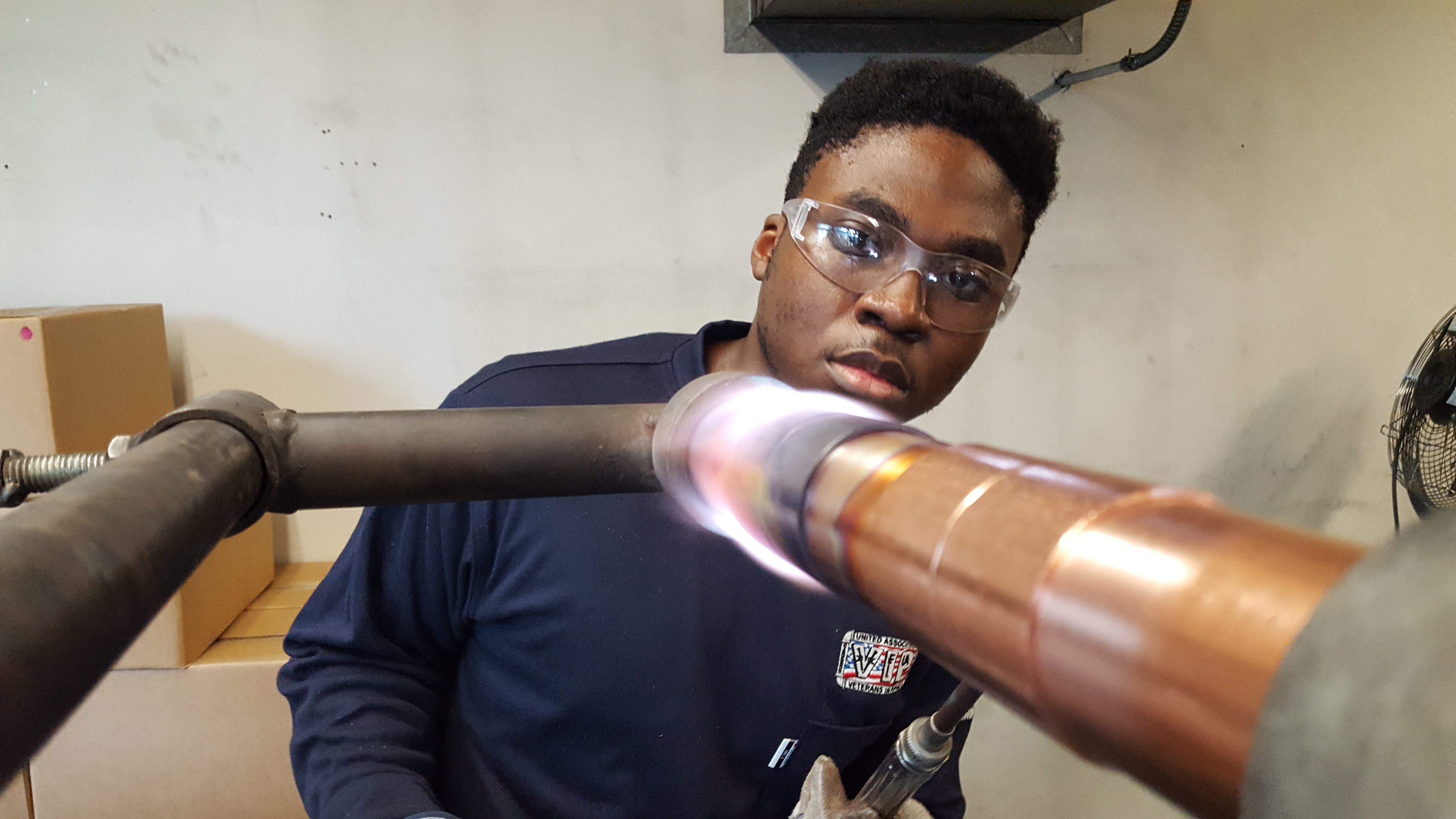 According to a member of the current Joint Base Lewis-McChord based United Association Veterans in Piping (UA VIP) program is going to offer more than just a paycheck once he transitions out of the military. It's going to offer a real career in which he can continue to grow and learn throughout his lifetime.
"It's not about me, it's about the union because it's more than just work," said Joint Base Lewis-McChord (JBLM) UA Veterans in Piping participant Kenneth Smalls. "It's a livelihood. I can give the UA a very motivated worker, one who is willing to go the extra mile to get things done."
Smalls, part of the Joint Base Lewis-McChord HVAC-R Class 12, said he especially enjoys the real-world, hands-on training he's receiving as he prepares for a fulfilling career in the HVAC-R industry and as a lifelong member of the United Association. In fact, he'd appreciate even more hands-on training to equip him for success once he leaves the military.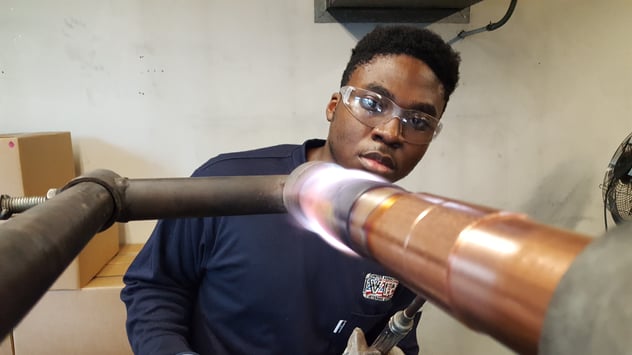 "If I could change one thing, it would be to incorporate more hands-on training," he said.
Upon finishing the rigorous 18-week program, he will join the UA as an apprentice, guaranteeing him stable employment in the building trades and allowing him health insurance and retirement benefits that he can count on.
As an apprentice, Smalls will not only receive the additional hands-on training he wants – both in the classroom and in labs, but he will also receive on-the-job training with a signatory contractor in an agreed upon geographical region of the United States.
Smalls said he heard about the UA Veterans in Piping program through SFL-TAP.
He advises other military members who beginning to think about transitioning out of the service to consider the United Association VIP program.
"I would recommend that future transitioning service members come to the program with a willingness to learn and to be fired up about their future career choice," he said. "After all, the program is what you make of it."
Military members stationed at Joint Base Lewis-McChord can learn more about the on-base UA Veterans in Piping program by submitting their contact information by clicking here.