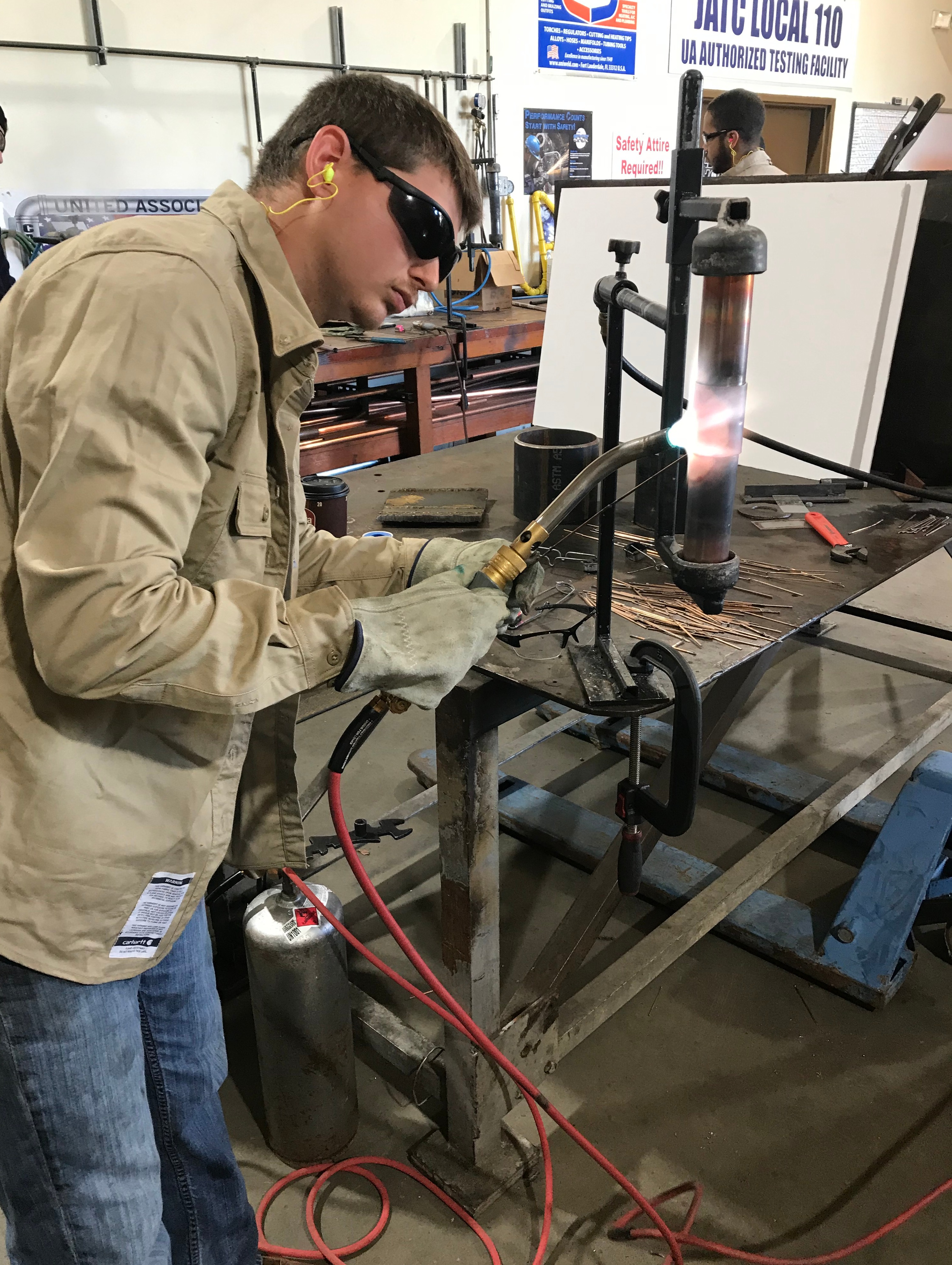 Life's about to get pretty interesting for the students in Naval Station Norfolk HVACR Class 19.
They have enrolled in the United Association Veterans in Piping (UA VIP) program and began their training. For 18 weeks, they will train alongside an experienced journeyman instructor through a combination of classroom instruction and hands-on training. They will learn basic skills on how to inspect, install and repair heating, ventilation and air conditioning systems. Many will also earn industry-recognized certifications that will advance their civilian careers.
Many of the students will earn certifications in electrical, recovery and HVAC refrigeration.
The UA VIP program is a Department of Defense (DoD) SkillBridge Program. It provides transitioning active-duty service members with a guaranteed civilian job in the form of a UA registered apprenticeship.
Transitioning active-duty service members are invited to apply to the UA VIP program during their last six months of duty. UA VIP training is available in welding, HVAC and fire suppression – learning the basics to install, inspect, repair and maintain fire sprinkler systems. UA VIP training is available at seven military bases across the country.
Service members stationed at neighboring installations are highly encouraged to apply for the UA VIP program nearest them.
A direct path to a career in the HVAC industry
Once the students complete their UA VIP training and transition out of the military, they will begin a UA registered apprenticeship at an agreed-upon location. They will earn good union wages while they learn and quickly qualify for quality health insurance for their family. They will start earning a pension and a 401K for their retirement. As they advance through the program and expand their skill set, they will receive raises.
Once they complete their apprenticeship, they will become journeymen with better pay and additional career paths.