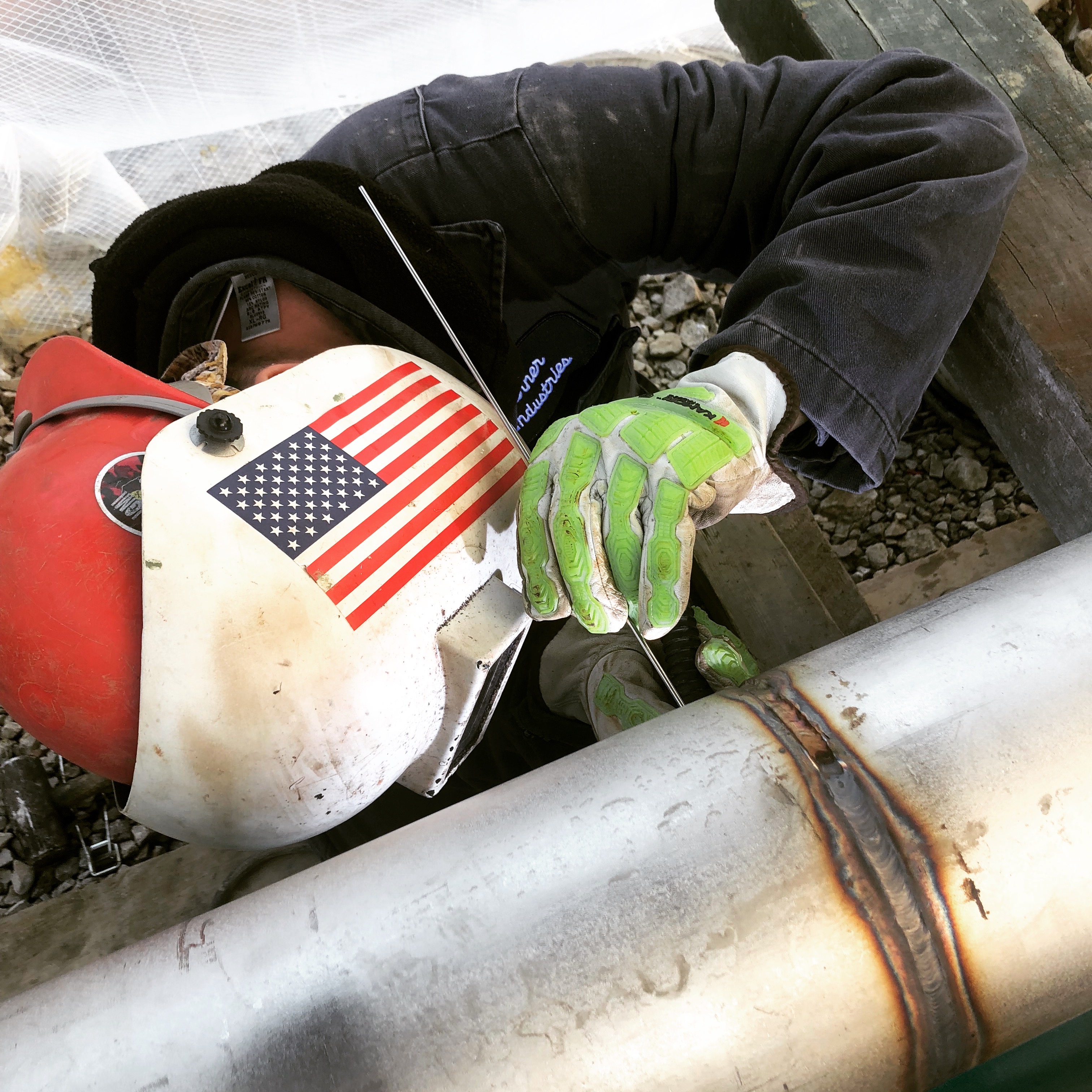 Army Sgt. Dwight Washington joined the United Association Veterans in Piping program because he felt it provided the best avenue to a good paying civilian career after the military.
Now that Washington and his fellow classmates from Joint Base Lewis-McChord Welding Class 25 are graduating, they will have good earning potential straight out of the military. They will join a UA registered apprenticeship program, train to become journeymen and begin a career in the pipe trades.
The UA VIP program is a DOD Skillbridge program for transitioning active-duty service members. It helps ease the transition to civilian life by providing a direct path to a good paying civilian career after transitioning out of the military.
"I joined the UA VIP program because it would allow me to be stable, employed, certified and earn competitive wages," Washington said.
During the 18-week UA VIP training, Washington learned alongside an experienced journeyman instructor through a combination of classroom instruction and hands-on training. He learned basic welding skills and also earned industry recognized certifications that will put him ahead of the game when he begins his UA registered apprenticeship program.
Students in Joint Base Lewis-McChord Welding Class 25 learned oxy fuel cutting, SMAW plate welding, SPAW and GTAW pipe welding and SMAW pipe spooling, among other skills.
"The classroom was well organized, and the setting was ripe for learning," Washington said. "My experience has been challenging and rewarding."
The UA VIP program offers training in welding, HVACR and fire sprinkler fitting at select military bases across the country. Training takes place during a transitioning active-duty service member's enlistment period and is considered part of their military commitment.
Transitioning active-duty service members are invited to apply to the UA VIP program during their last 18 months of duty .
A guaranteed wage in a civilian job after the military
Once he transitions out of the military, Washington will begin a UA registered apprenticeship with Plumbers and Pipefitters Local 447 in Sacramento, Calif. Other Class 25 graduates will begin apprenticeships in Tampa, Seattle and Cincinnati.
As he trains, Washington will earn good union wages and quickly become eligible for quality healthcare for his family. He will start earning a pension and a 401K for his retirement. As his training progresses and he expands his skill set, he will earn pay raises.
"I expect to be trained, educated and to grow to become a professional in the pipe trade," he said.
After the military, Washington can look forward to a good paying career with great advancement potential.
"I am grateful for the opportunity to be part of the UA VIP program," Washington said. "This program sets you up for life. It's prepared me to become educated, professional and well trained so I can be successful in life. Thanks to the UA VIP program, adjusting to civilian life should be a smooth transition."