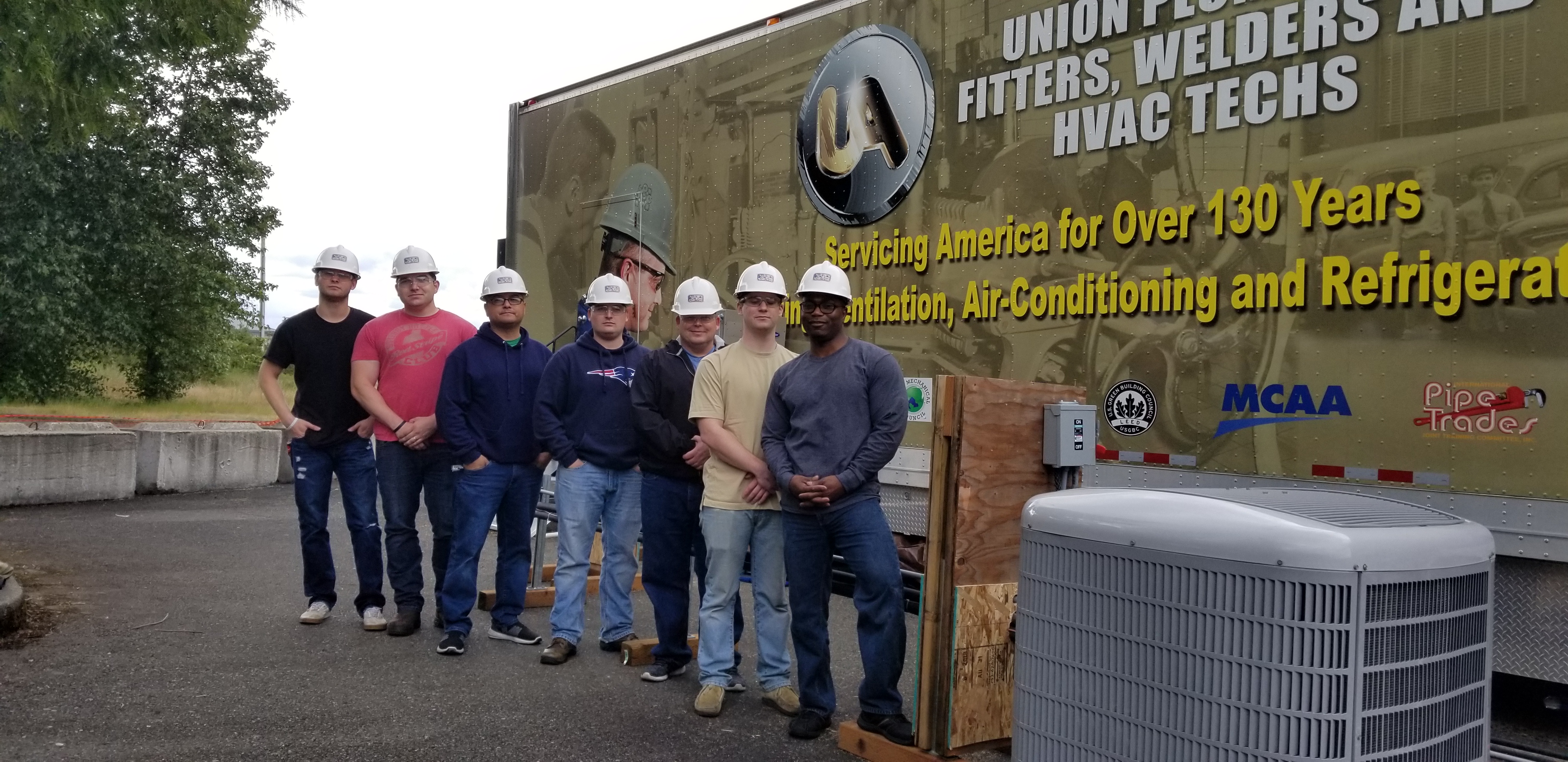 The United Association Veterans in Piping (UA VIP) Program recently honored the graduates who completed Joint Base Lewis-McChord Welding Class 17 and HVAC-R Class 16.
UA VIP, UA and JBLM leaders attended a small graduation ceremony, held at Hawk Education Center on June 13, to honor the eight graduating members of Welding Class 17 and the seven graduating members of HVAC-R Class 16. Upon successfully leaving the armed forces, the active-duty transitioning military service members who participated in the free 18-week accelerated career-training programs will begin a new life with guaranteed employment with UA contractors throughout the country.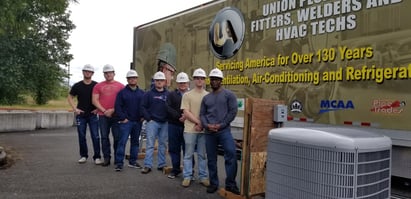 "The UA VIP welding program is one of the best transition programs offered out there," said Army SPC Kyle Cline, a member of Welding Class 17. "It gives students not only a foot in the door straight from active-duty into an apprenticeship, but a huge leg up in said apprenticeship. It prepares us for more than gaining respectable qualifications and certifications, but also confidence in a wide variety of tasks this job will require in the field."
During the 18-week course, participants receive both classroom instruction and hands-on training in order to learn basic piping industry skills, such as welding or heating, ventilation, air conditioning and refrigeration (HVAC-R) skills, depending on the particular class taken. The UA VIP Program prepares students for immediate entry into the construction workforce with a UA signatory contractor, who pays a livable wage and provides excellent medical and retirement benefits.
Upon return to civilian life, UA VIP graduates will enter the UA's five-year registered apprenticeship program, where they will improve upon their existing skillset, gain new piping industry skills and acquire industry experience. They will also receive corresponding hourly wage increases from their employer as they progress through the apprenticeship program. Upon completing the five-year registered apprenticeship program, the graduates will top out as a journeyman and earn top industry wages.
Additionally, those who complete the UA registered apprenticeship also earn free college credits toward an Associate's degree.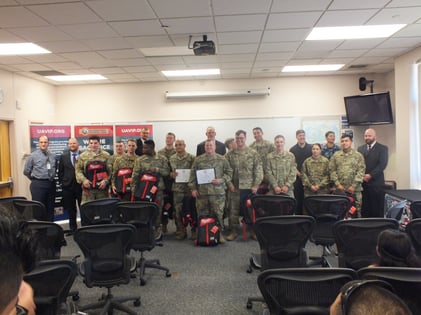 "A lot of the other [career training] programs offered take away from your GI Bill to attend them, but this one is funded entirely by the UA and leaves our hard-earned GI Bills untouched," Cline said.
United States Air Force Staff Sergeant Richard Giglio reflected on his UA VIP HVACR training, "It was great training and I gained great knowledge in the areas we covered. I would highly recommend this program to anyone."
"There are plenty of opportunities in the construction trade to make a successful living for you and your family" Giglio said.
Members of Welding Class 17 are set to begin their new civilian career in a number of states, including Oregon, Washington, California, Pennsylvania and Tennessee.
For JBLM UA VIP Lead Welding Instructor Kris McAferty, Welding Class 17 stood out as participants earned several welding certifications including UA100, UA21, UA22 and UA41.
"I'm excited to see them continue to grow in the trade," he said. "Every student has earned at least one welding certification to date and several have two or more certifications. That is something that does not happen often."
All of the students in the HVACR program have earned OSHA -30 Card, EPA-608, 410A Safety Card, UA-51 Brazing and First Aid/AED/CPR certifications and will be placed with UA Local Unions in Georgia, New Hampshire, Ohio, Seattle, Tennessee and Texas.
"Congratulations to Veterans in Piping HVACR Class 16 I look forward to hearing about their new careers and the great work that they will be doing" said JBLM UA VIP Lead HVAR Instructor Dave Gibson. "I wish them the best and look forward to one day calling them my UA Brothers"
To learn more about the UA VIP Program, including participating bases, visit www.uavip.org.