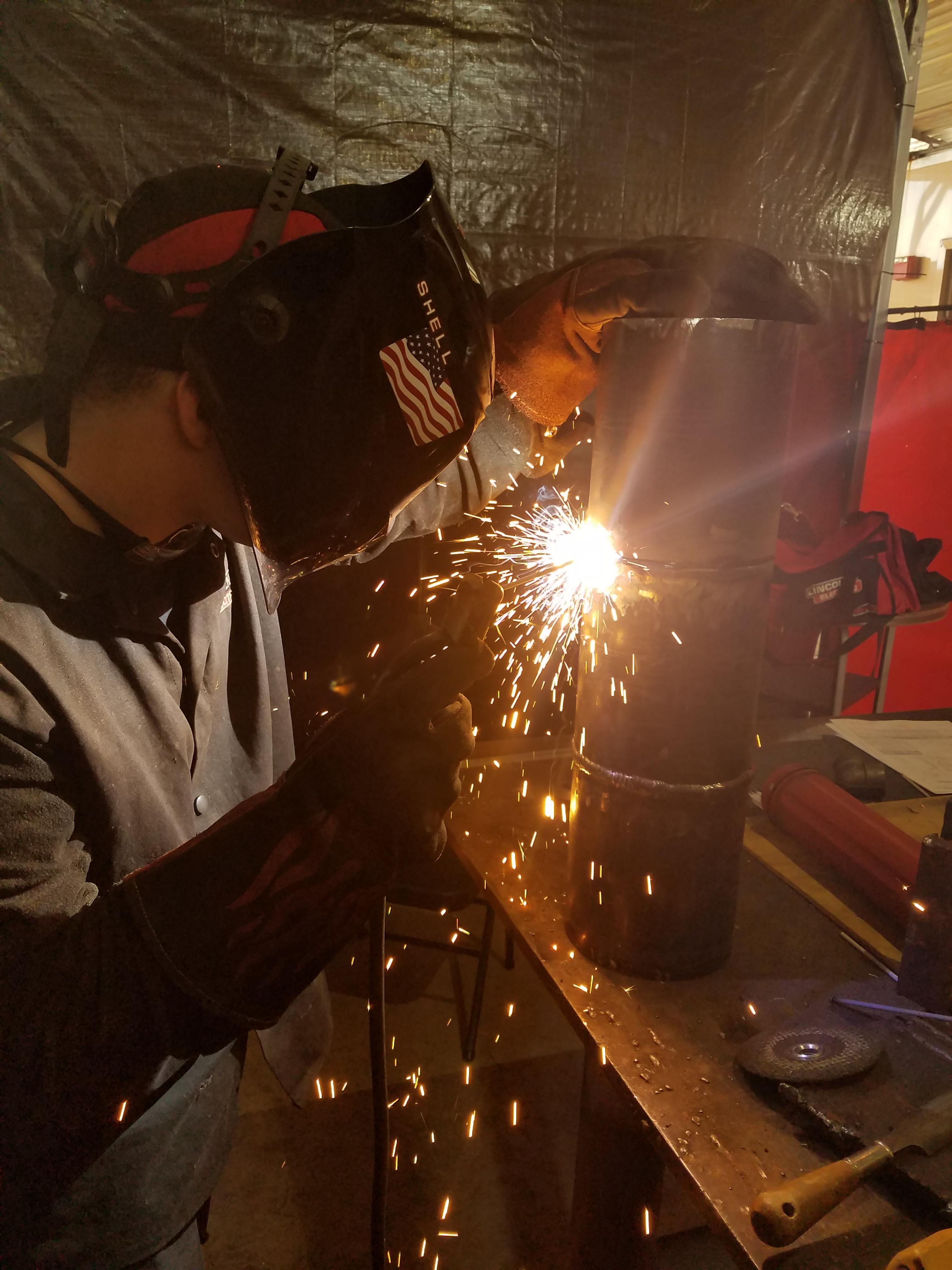 Eager to learn, United Association Veterans in Piping graduate and former Army Staff Sergeant Justin Baird is glad that he can continue to learn and enjoy the UA's comradery after leaving the Army.

"I've always been interested in learning a new trade," Baird said. "And the aspect of a Brotherhood appealed to me the most due to the fraternity with my colleagues in the Army."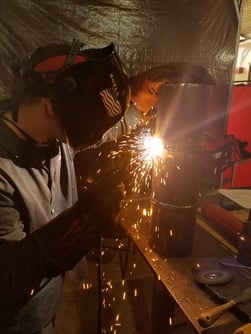 The UA VIP Program is an 18-week Career Skills Program open to all active-duty transitioning military service members. The VIP Program was created to train transitioning service members for a career in the pipe trades and equip them with the skills needed for an entry level career.

As a second year apprentice with UA Local 189, Baird is thankful for the career he has and the tradesmen and tradeswomen he works alongside.

"It's still hard work, but at least you know you get to go home to your family at the end of the day," said Baird. "The brotherhood is amazing. There's some really good people that will look out for you in the union."

It is common for veterans to struggle to find and adapt to a civilian career after transitioning out of the armed service. But after graduating from the VIP Program and transitioning out of the military, the VIP Program guarantees job placement with a UA signatory contractor. The benefits are mutual, as VIP graduates gain quality employment and the UA gains a skilled member.

Baird is thankful that he was able to make his transition directly into a career with the help of the VIP Welding Program at Fort Hood.

"UA local 189 had me on the phone right before I graduated with a date that I can start working and a class schedule ready for me," Baird said. "It was almost surreal how well things worked out for me."

The benefits for UA VIP graduates are plentiful. While being guaranteed employment with a UA contractor, VIP graduates also gain direct entry to the five-year UA apprenticeship program. While learning as apprentices, VIP graduates will build on their impressive skill set through on-the-job training and traditional classroom instruction. As they graduate to journeymen level, they are welcome to continue their education.

The benefits of a career in the UA are rich and help make the lives of veterans easier. From the day they begin their apprenticeship, VIP graduates will earn a livable wage with scheduled pay raises, full family health insurance and retirement benefits such as a 401k and pension.

To learn more about the UA VIP Program at Fort Hood, click here.