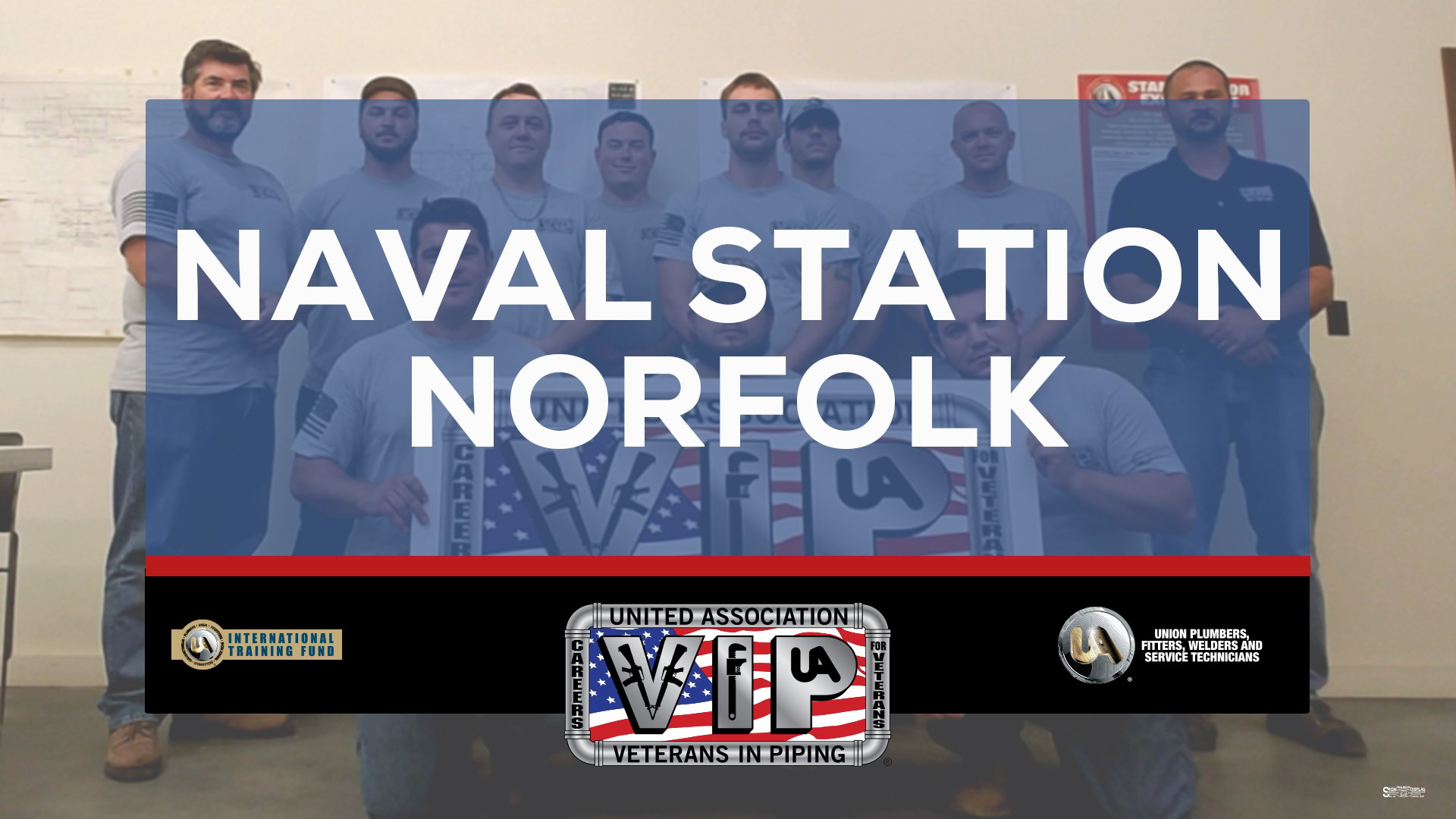 The graduates of Naval Station Norfolk HVACR Class 18 already have their post-military futures mapped out.
Thanks to the United Association Veterans in Piping program, the graduates will begin jobs in the HVACR industry with great benefits.
The UA VIP program guarantees transitioning active-duty service members a construction career in the pipe trades after they complete their training and get out of the military. The graduates will begin a UA registered apprenticeship program at an agreed-upon location.
It's been quite a journey. Over 18 weeks, the graduates trained alongside an experienced journeyman instructor through classroom instruction and hands-on training. They learned basic skills, and many earned industry-recognized certifications in electrical, recovery and HVAC refrigeration.
Earn good money, great benefits through a guaranteed UA apprenticeship
When the graduates transition out of the military and begin their UA registered apprenticeship program, they will earn good union wages while they train and quickly qualify for quality health insurance for their family. They will start earning a pension and a 401K for their retirement. They will receive raises as they progress through the program and advance their training.
Once they complete their apprenticeship training, the graduates will become journeymen with multiple opportunities for career expansion. Some may go on to become a foreman or superintendent. Others will own their own businesses. Some may become certified journeyman instructors and perhaps teach in the UA VIP program.
How to apply for the UA VIP program
Transitioning active-duty service members are invited to apply for the UA VIP program during their last six months of service. UA VIP training is available in welding, HVAC and fire suppression – learning the basics to install, inspect, repair and maintain fire sprinkler systems. UA VIP training is available at seven military bases across the country.
Service members stationed at neighboring installations are highly encouraged to apply for the UA VIP program nearest them.
Apply by downloading the relevant application for the base you seek.
Learn more about the UA VIP HVACR training opportunities available at Naval Station Norfolk.