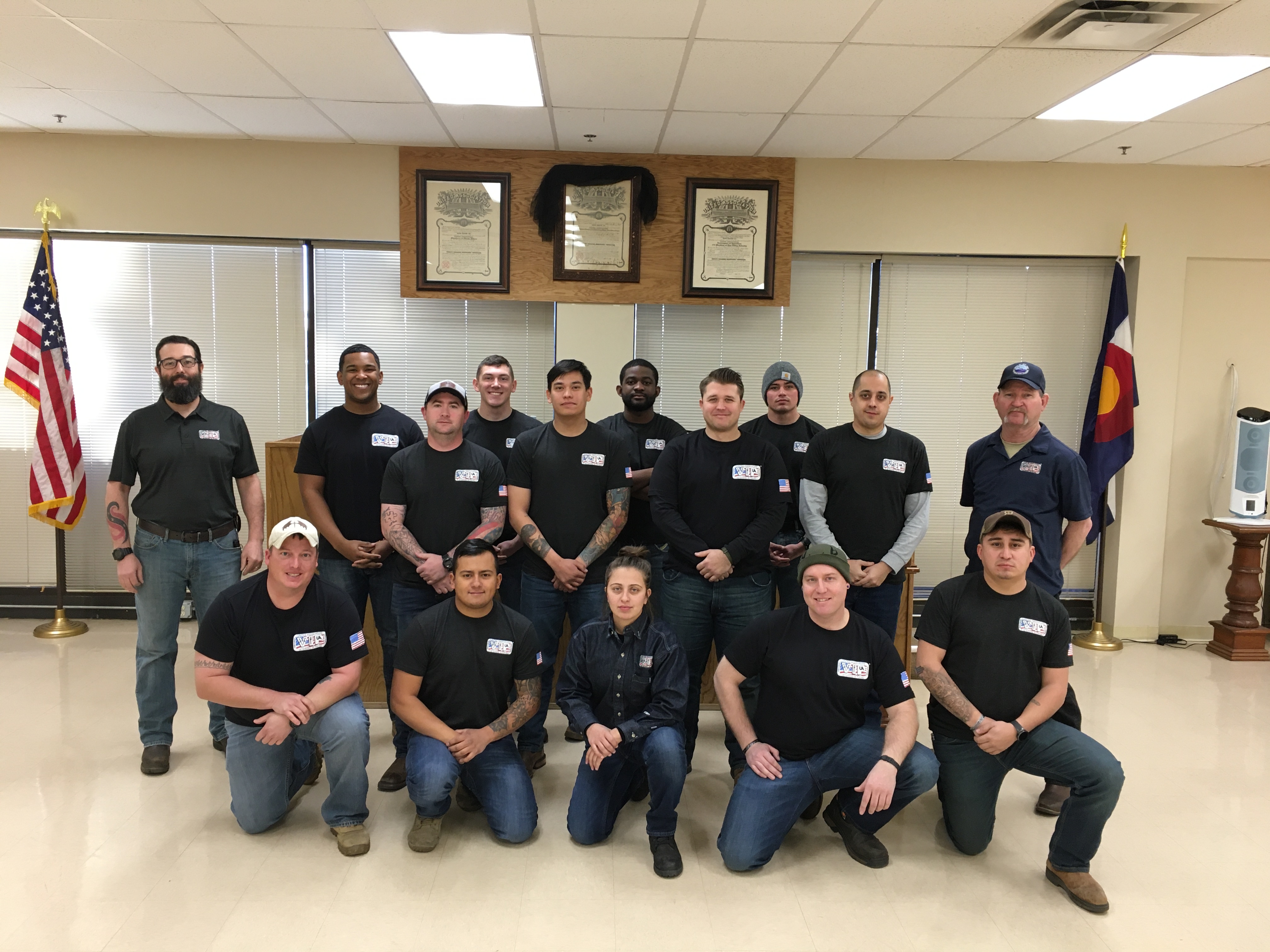 Active-duty transitioning military service members are preparing for life after the armed forces as they participate in Welding Class 17 of the United Association Veterans in Piping (UA VIP) Program at Fort Carson.
Although Army Sergeant Garth Inniss is excited about learning the skills of the pipe trades, his main goal is to be able to be a successful provider.
"I want to just settle down and be comfortable enough to take care of my family," Inniss said.
The UA VIP Program is an 18-week Career Skills program, which prepares active-duty transitioning military service members for a career in the pipe trades. During the class, participants receive a classroom education and undergo hands-on lab training as well.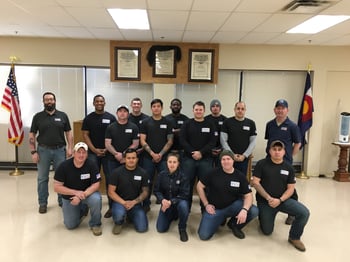 Upon completion of the program and transition out of the military, graduates are guaranteed a job with a UA signatory contractor in an agreed upon nationwide location.
The VIP Program is beneficial to both the graduate and employers. As the Baby Boomer generation retires at a rate far outpacing the number of those entering the trade, UA VIP graduates enter the pipe trades with basic knowledge, which can help close the skills gap normally created.
In addition to job placement, VIP graduates gain direct entry in the five-year UA registered apprenticeship program. Going into the apprenticeship program with an already impressive skill set, VIP graduates build on their skills through classroom instruction and by working on-the-job with experienced journeymen.
UA Apprentices earn a livable wage - enough to take care of their families. Additionally, apprentices earn great benefits such as full-family health insurance and retirement benefits such as a 401k and pension.
The program is available to all active-duty transitioning service members.
"It was pretty easy (to enroll)," said Inniss. "My Career Skills Program coordinator did a great job helping me gather all of the information I needed and answered all of my questions."
To learn more about the VIP Program at Fort Carson, click here.