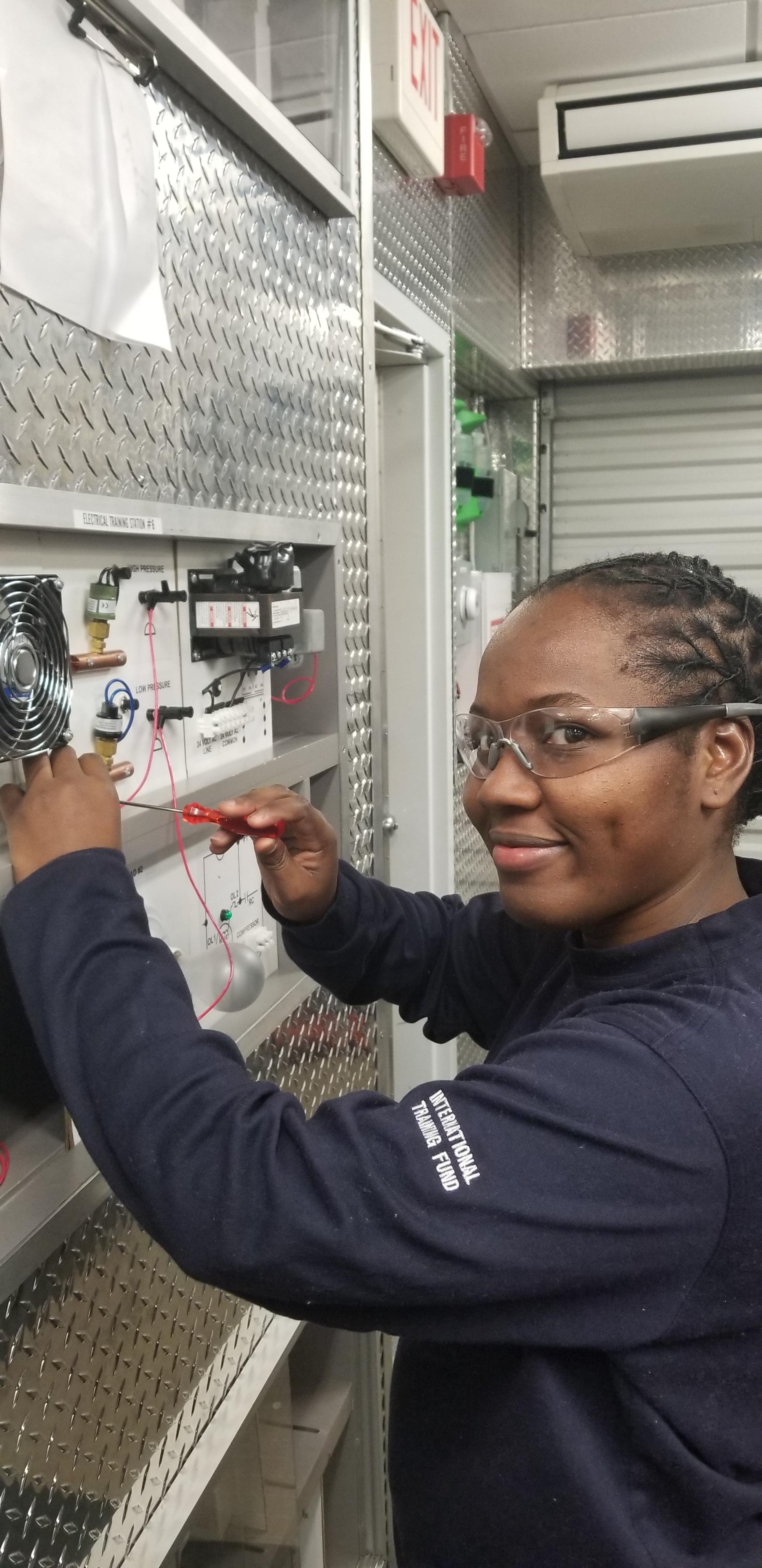 United Associations Veterans in Piping (UA VIP) Program Joint Base Lewis McChord HVAC-R Class 18 participants understand completing the program will lead to a successful career within the UA.
Army Staff Sergeant Mark Rivera, a VIP student in Class 18, is grateful for the opportunities offered by the UA VIP Program.
"If it was not for the United Association and Veterans in Piping, I would not have had a plan for the rest of my life," said Rivera. "It has given me the opportunity for an amazing beginning to life outside of the military.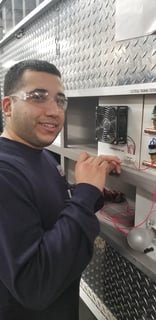 The UA VIP Program is an 18-week Career Skills program offered to active-duty transitioning service members currently operating at seven military installations nationwide. The program gives active-duty transitioning military service members the chance to learn entry level pipe trades skills through classroom and hands-on activity.
Despite having no experience or exposure to HVAC-R systems, Army Sergeant Manoucheka Valcena, another VIP student in HVAC-R Class 18, is glad she has been able to understand the course material.
"The classroom instruction and hands-on activities are easy to follow," Valcena said. "The classroom environment is set up in a way so nobody is left behind."
Once participants successfully complete the VIP Program and transition from the military, they are guaranteed a job with a UA signatory contractor in an agreed upon geographic location.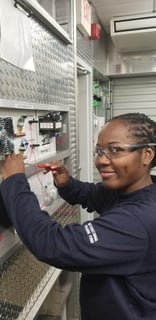 The transitioning active-duty military service members, who are working to complete this program, are investing in a successful future for themselves and their family, as VIP graduates are helping to fill the jobs left open by the large number of retiring tradesmen and tradeswomen.
Job placement is just one of the benefits of graduating from the UA VIP Program. Graduates also gain direct entry into the five-year UA registered apprenticeship program. During their apprenticeship, graduates will build on their skill set, while they learn in the classroom and on-the-job from experienced journeymen.
As their remaining time in the VIP Program winds down, JBLM HVAC-R Instructor David Gibson notices the excitement building amongst participants.
"They are all a little nervous, but they have been communicating with the UA Locals and contractors," said Gibson. "Now the nervousness is turning into excitement to begin their new careers with the UA."
The benefits of a career in the UA are plentiful, as apprentices start out earning a livable wage with scheduled pay increases as they progress through the apprenticeship program. They also earn benefits including full family health insurance and retirement benefits, such as a 401k and pension.
To learn more about the VIP Programs offered at Joint Base Lewis-McChord, click here.