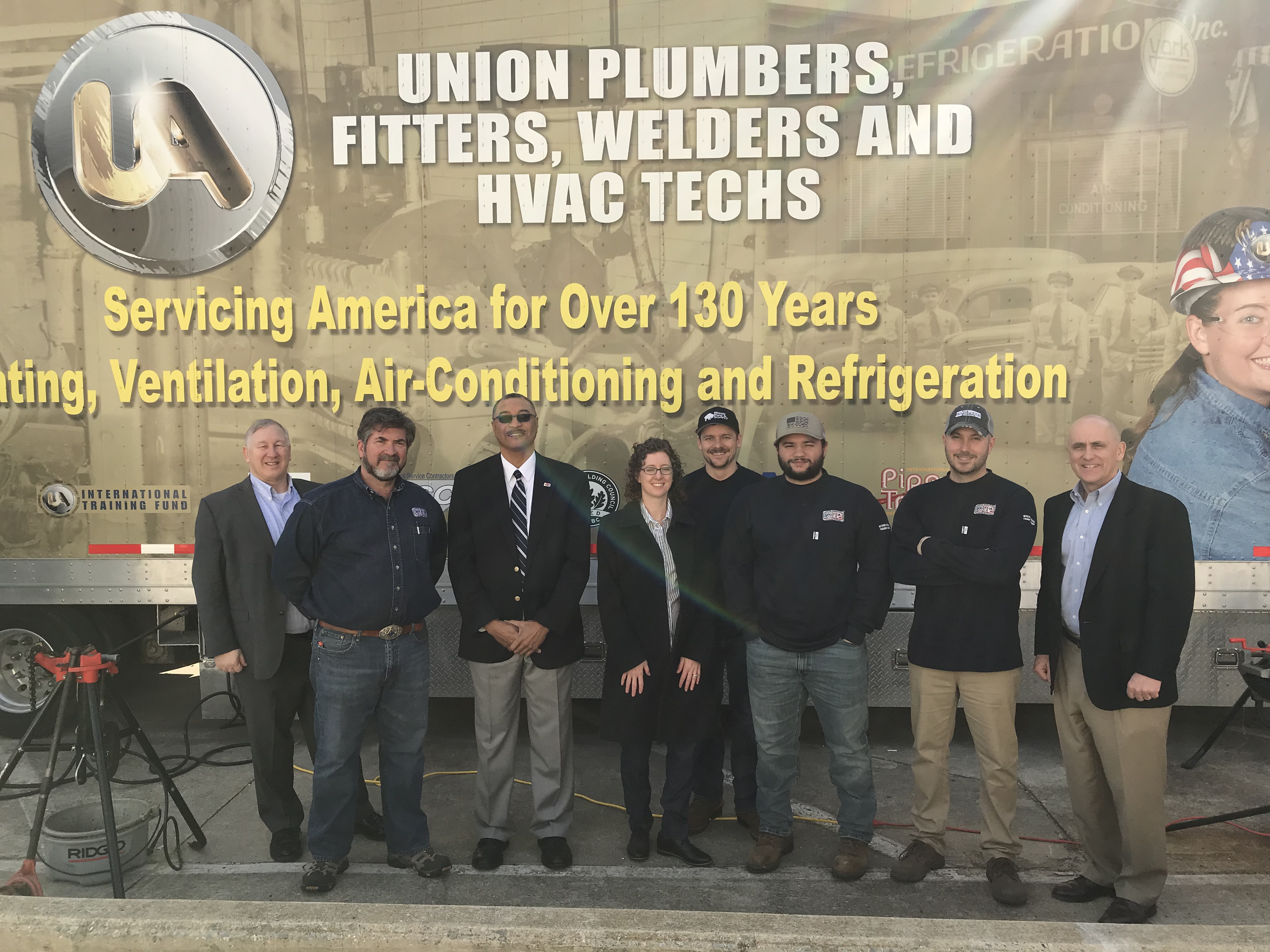 The active-duty transitioning military service members participating in the United Association Veterans in Piping (UA VIP) Program at Naval Station Norfolk are working hard and earning industry certifications.
The VIP Program is a SkillBridge program designed to prepare service members for a career in the pipe trades after they transition out of the military.
At the halfway mark of HVAC-R Class 11, participants have earned two industry certifications. The EPA 608 Refrigerant Recovery certification is an Environmental Protection Agency requirement for any HVAC-R technician, who maintains, repairs, services or disposes of material, which may release ozone depleting refrigerants into the atmosphere.
Participants have also earned the Refrigeration R-410A certification. Although not required by the EPA, many industry employers require this certification before handling high pressure materials like R-410A.
Prior to graduation, the participants will also test to earn the UA-51 Brazing certification, which is an entry-level certification for the United Association.
In addition to these certifications, UA VIP participants must have up-to-date first-aid and CPR cards.
The class also received a surprise visit from the newly appointed Assistant Secretary for the Veterans Employment and Training Service John Lowry III.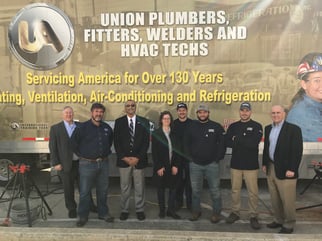 The VIP Program is a free, 18-week SkillBridge program, which prepares active-duty transitioning service members for a career in the pipe trades. VIP participants learn through hands-on lab projects and classroom instructions from industry professionals.
Once VIP participants graduate and transition out of the Program, they are guaranteed a job with a UA signatory contractor. Having a base knowledge of the trade is valuable for these service members, as they fill the void created by the retirement of older generations of tradesmen and tradeswomen.
In addition to job placement, VIP graduates gain direct entry into the five-year UA apprenticeship program. During this apprenticeship, VIP graduates will build on their skillset and work towards becoming a journeyman.
Not only do apprentices earn a livable wage, but they receive great benefits such as full family health insurance, a 401k plan and pension.
To learn more about the UA VIP Program at Naval Station Norfolk, click here.