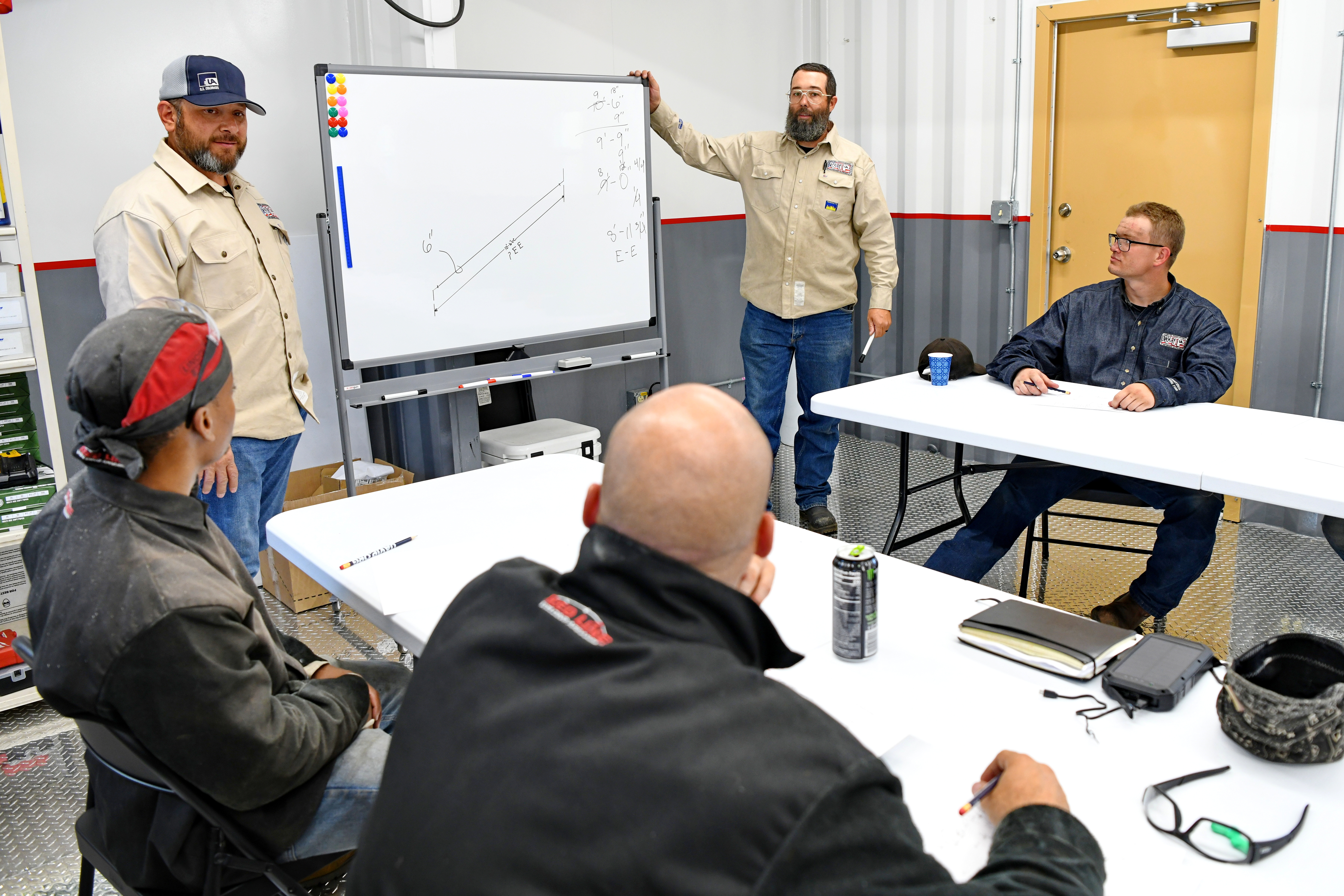 The students in Fort Carson's Welding Class 24 have planted the seeds for a bright future.
The students are in the United Association Veterans in Piping (UA VIP) program, which is designed to teach transitioning active-duty service members foundational skills to begin a career in the pipe trades.
The class has begun. Over the next 18 weeks, the students will train alongside an experienced journeyman instructor through a combination of classroom instruction and hands-on training. They will learn basic skills as well as earn industry-recognized certifications that will propel their careers and put them ahead of their peers.
The students can earn certifications in oxy-fuel cutting, SMAW plate welding, SPAW and GTAW pipe welding and SMAW pipe spooling.
The UA VIP program is a DOD Skillbridge program for transitioning active-duty military members. Its graduates are not only guaranteed a job after they get out of the military, but they will also begin careers that will sustain their future.
Transitioning active-duty service members are invited to apply to the UA VIP program during their last six months of military commitment. Training is available in welding, HVACR and fire sprinkler fitting at select military bases across the country. The class takes place during a military member's enlistment period and is considered part of their military commitment.
The beginning of a great career
Once the students complete their UA VIP training and transition out of the military, they will begin a UA registered apprenticeship at an agreed-upon location. They will earn good union pay while they learn and quickly qualify for health insurance for their family. They will receive pay raises as they advance their training and expand their skill set.
Once they complete their apprenticeship, the students will become journeymen with numerous opportunities for career advancement.