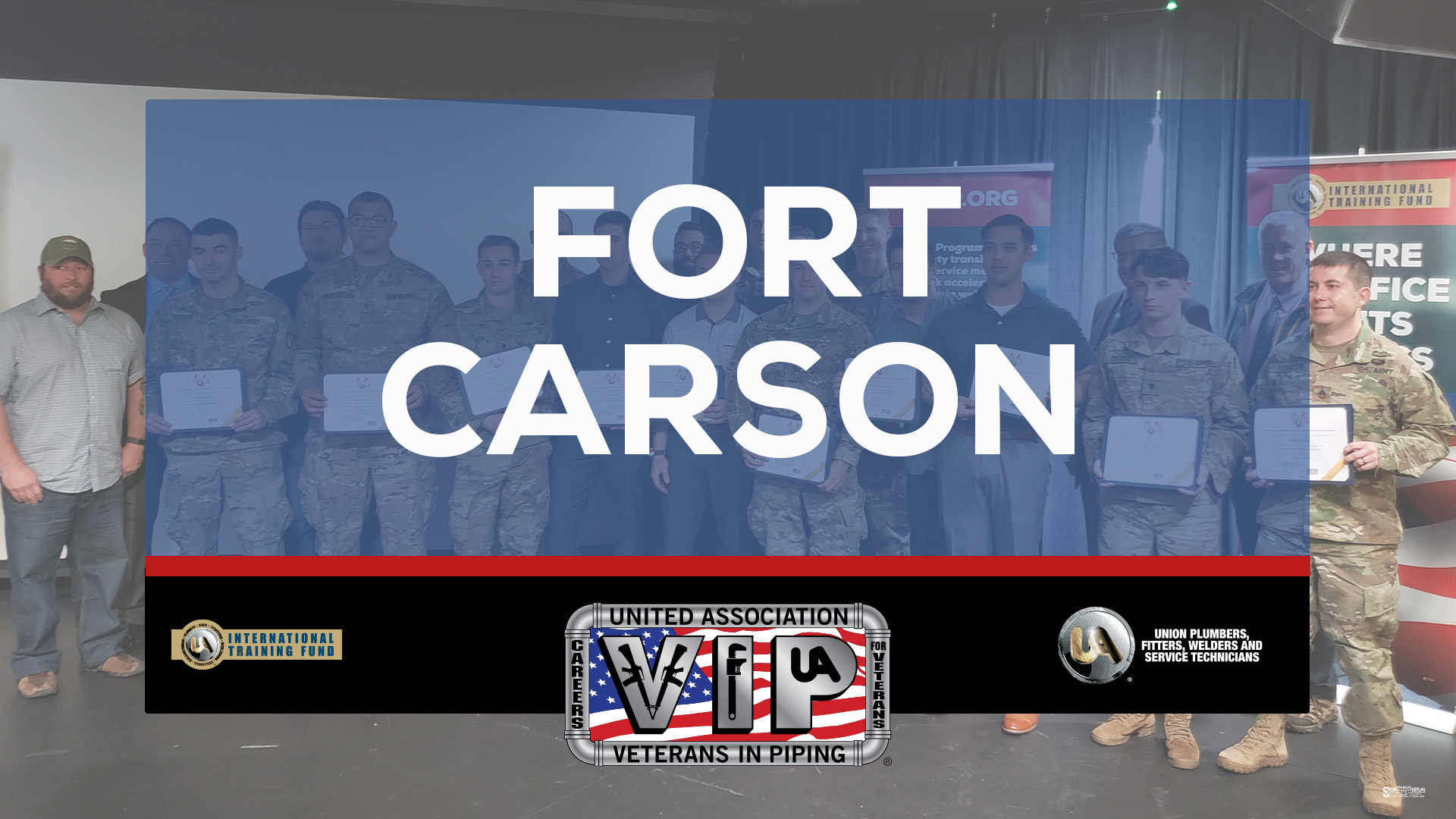 A bright future awaits the students in Fort Carson's Welding Class 25.
The students are in the United Association Veterans in Piping (UA VIP) program, a program dedicated to teaching transitioning active-duty service members fundamental skills to begin a new civilian career in the pipe trades.
In the next 18 weeks, the students will receive classroom and hands-on instruction from an experienced journeyman instructor. They will earn industry-recognized certifications while learning the foundational skills needed to advance their individual careers.
Among the welding certifications available to students are oxy-fuel cutting, SMAW plate welding, SPAW and GTAW pipe welding and SMAW pipe spooling.
Skilled welders are in demand across the U.S. Students graduating from this class will continue a future in the installation, maintenance and repair of all types of piping systems.
Welders graduating from the UA VIP Program will also learn how to study blueprints in order to accurately measure, cut and weld using a variety of tools and methods.
About the UA VIP Program
The UA VIP Program is a DOD Skillbridge program designed to assist transitioning active-duty service members to civilian life.
Active-duty service members looking for a civilian career after their time in the military are invited to apply to the UA VIP program during their last six months of military service. Training is available in welding, HVACR and fires suppression at select military bases across the country.
Veterans transitioning out of the military are welcome to apply to any UA VIP locations listed below:
Upon graduation from a UA VIP Program and transition out of the military, they will begin a UA registered apprenticeship program at an agreed-upon location. They will earn good union pay while they learn and quickly qualify for health insurance for their family. They will receive pay raises as they advance their training and expand their skill set.
Once they complete their apprenticeship, the students will become journeymen with numerous opportunities for career advancement.