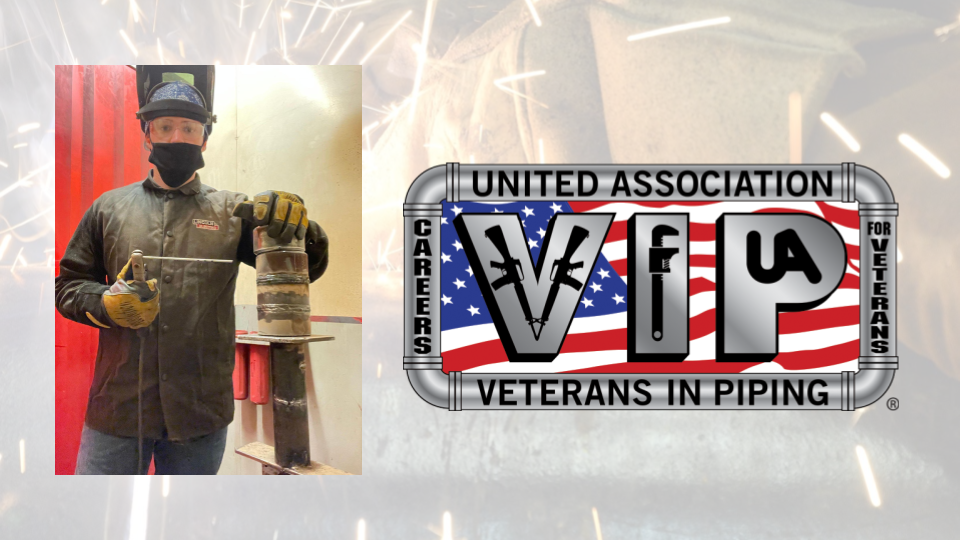 The United Association Veterans in Piping Program is a leader in preparing active-duty transitioning military service members for careers in the pipe trades and two current students at Fort Hood have taken it upon themselves to recommend the program to fellow service members.
UA VIP student and Army Sergeant First Class Tyler Dyck had such a positive experience with the VIP Program, that he is recommending his fellow service members to sign up. Knowing what awaits him upon completion of the program and transition from the military, Dyck has become an advocate for the UA VIP Program.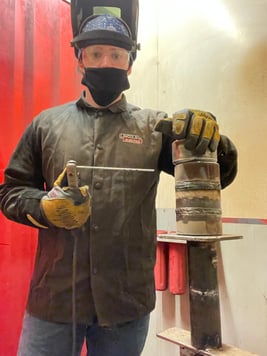 "I would recommend this program to other soldiers transitioning from active-duty," said Dyck. "I told a fellow soldier from my unit about this program that resulted in him applying for the class after mine."
The VIP Program is an 18-week SkillBridge program designed to prepare active-duty transitioning military service members for entry level careers in the pipe trades through hands-on training and classroom instruction. This program is open to all active-duty transitioning military service members and is offered at seven installations nationwide.
As a current student, Dyck believes the classroom instruction is designed in a way that is easy for service members to adjust to and effectively learn.
"The adjustment has been seamless from the beginning," he said. "The classroom is structured in a way that makes learning easy for a novice welder or a student who has never touched any welding equipment."
His classmate, Army Sergeant Zachary Buck is also pleased with the program and recommends others apply.
"The class was great as well as the instructors, they always have what I need," said Buck. "It is well worth the time and hours spent, I highly recommend it."
While Dyck has always been curious about welding and the careers that come with it, he was attracted to the program by the guaranteed job placement.
"I have always had an interest in welding. However, I signed up to learn a new skill that I didn't possess prior to the start of this class," he said. "I also appreciate the guaranteed job placement assistance following the completion of this class."
Buck is also happy to be acquiring new skills as he completes his military service.
"Welding has always been an interest of mine and the pipe trades is a great industry," said Buck. "I have refined my welding experience and am learning the pipe trades."
After graduating from the VIP Program and transitioning out of the military, VIP graduates are guaranteed job placement. UA signatory contractors have committed to hiring these pretrained veterans, providing them with work that pays a livable wage and quality benefits.
In addition to guaranteed job placement, VIP graduates are also promised direct entry into the five-year registered UA apprenticeship program. VIP graduates will have an everyday opportunity to build on their skillset as they work alongside experienced UA members, as well as participating in classroom instruction.
For more information about the VIP Program at Fort Hood, please click here.