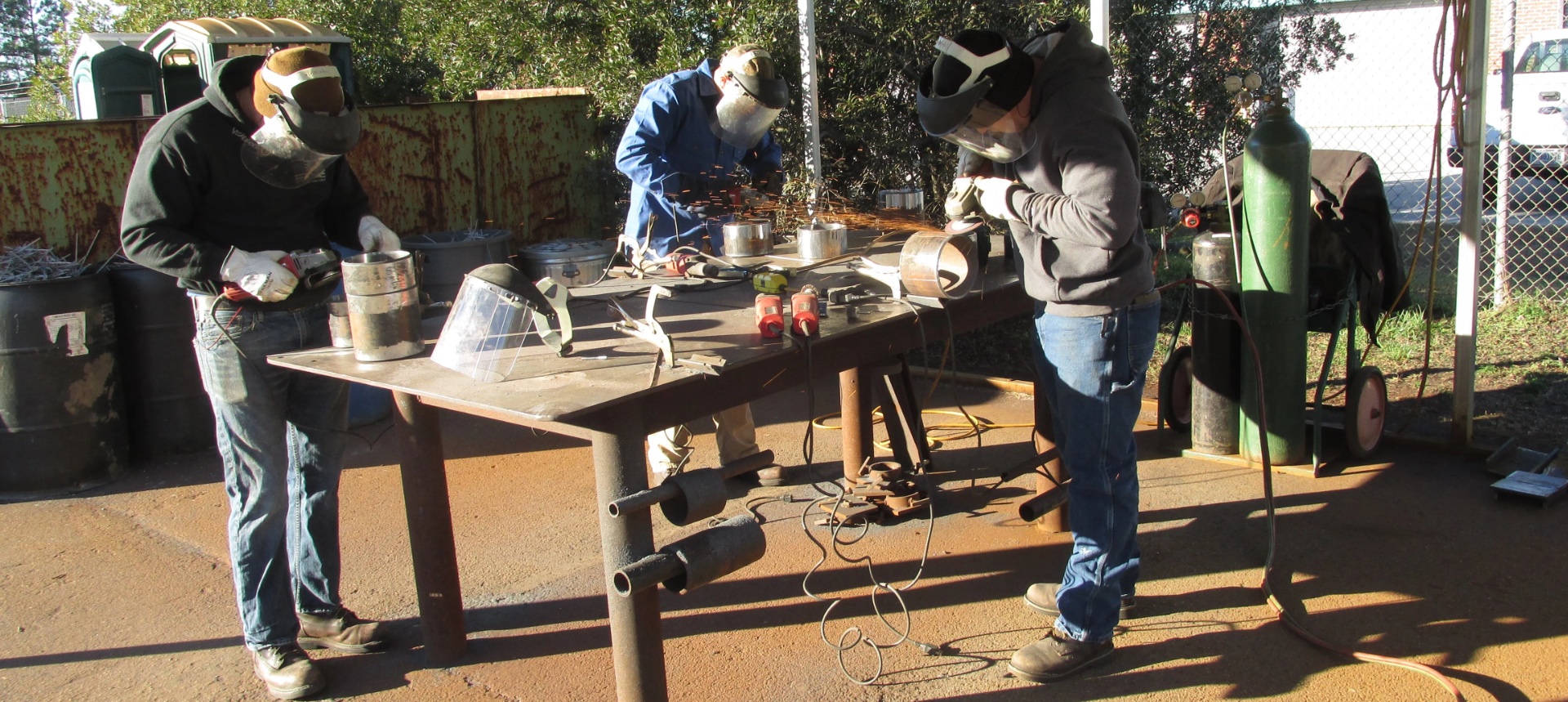 Across the country, active-duty military members transitioning to civilian life are learning solid technical skills to equip themselves for the next stage of their careers, including the latest group of the United Association's Veterans in Piping Program welding students at Camp Lejeune in North Carolina.
Camp Lejeune's UA VIP Welding Class 18 prepares military members who are leaving the service with classroom and hands-on instruction through an 18-week accelerated course, provided free of cost on seven military installations throughout the country.
"I was always fascinated with welding and wanted to learn a skill that I can utilize in a field that is demanding," said Navy Master Sergeant Raymond Panganiban, who is looking forward to becoming "marketable in a field that affects everyday lives."
Graduates of the program can earn certifications and guaranteed job placement in the increasingly in-demand pipe trades, an industry that allows for lifelong careers with competitive wages, benefits and pensions.
The prospect of a dynamic and rewarding career post military life is certainly a draw for service members like Marine Corporal Andrew Hovis, who was attracted to the UA VIP Program because of the challenge and satisfaction from doing the work.
"My goal is to be able to fully support my family with the trade," he added.
The VIP Program supplies the UA and its signatory contractors with quality tradesmens and tradeswomen who continue to build on their piping industry skills throughout a five-year apprenticeship on their way to becoming highly skilled workers.
Additionally, as UA apprentices, they earn good wages, full-family health insurance and great retirement benefits including a pension and 401k. As they progress their the apprenticeship program, UA apprentices also receive scheduled raises to recognize their improved skillset.
Click here for more information on the UA VIP Program at Camp Lejeune and how you can apply your military training into a rewarding career in the pipe trades.