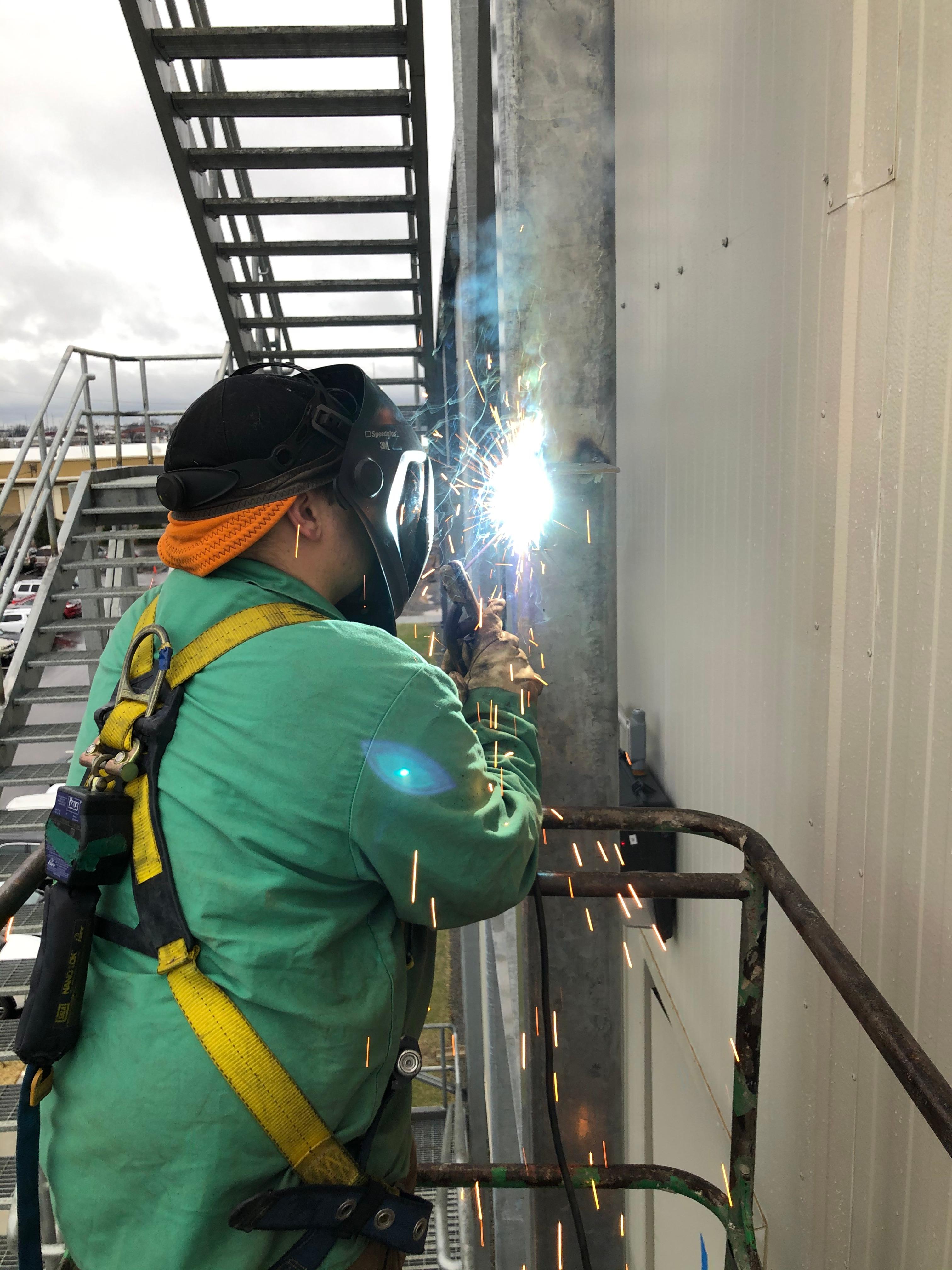 The allure of quality wages and great benefits peaked the interest of former U.S. Marine Corps Sergeant John Coe when he was looking for a career after leaving the service.

Now a United Association (UA) Local 572 apprentice, Coe has found the work, quality wages and benefits he wanted.

"The Veterans in Piping Program gave me an excellent opportunity with great pay and good benefits," said Coe.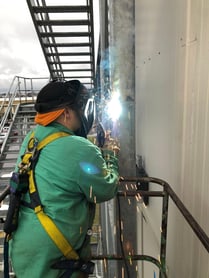 The Veterans in Piping (VIP) Program is a free 18-week Career Skills Program open to all active-duty transitioning military service members. The program is designed to teach service members the necessary skills to begin an entry-level pipe trades career upon transition out of the armed forces.

Sometimes, those transitioning out of the military struggle to adapt to civilian careers. The VIP Program is excellent for showing the transitioning service members that there are career paths where you work with your hands in a team setting.

As a graduate of the welding class at Camp Lejeune, Coe is happy he found out about the VIP Program. He encourages others to look into it because of the skills it helped him learn.

"I am glad I was afforded the opportunity and I appreciate everything," Coe said. "Take the chance. It is not easy, but you will learn a valuable skill."

After completing the VIP Program and successfully transitioning out of the armed forces, VIP graduates are guaranteed job placement with a UA signatory contractor in an agreed upon location. With this job, graduates earn a livable wage and enjoy quality benefits.

In addition to job placement with a UA signatory contractor, VIP graduates also gain direct entry to the five-year UA registered apprenticeship program. While apprentices, VIP graduates will continue building their skills through on-the-job training from experienced journeymen and through classroom instruction from accredited instructors. Once graduates become journeymen, they can return to their training center and take part in upgrade training.

From the start of the apprenticeship period, VIP graduates earn scheduled pay raises corresponding with their progress in the program. As members of the UA, VIP graduates will earn quality wages, family health insurance and retirement benefits such as a 401k and pension.

To learn more about the UA VIP Program at Camp Lejeune, please click here.