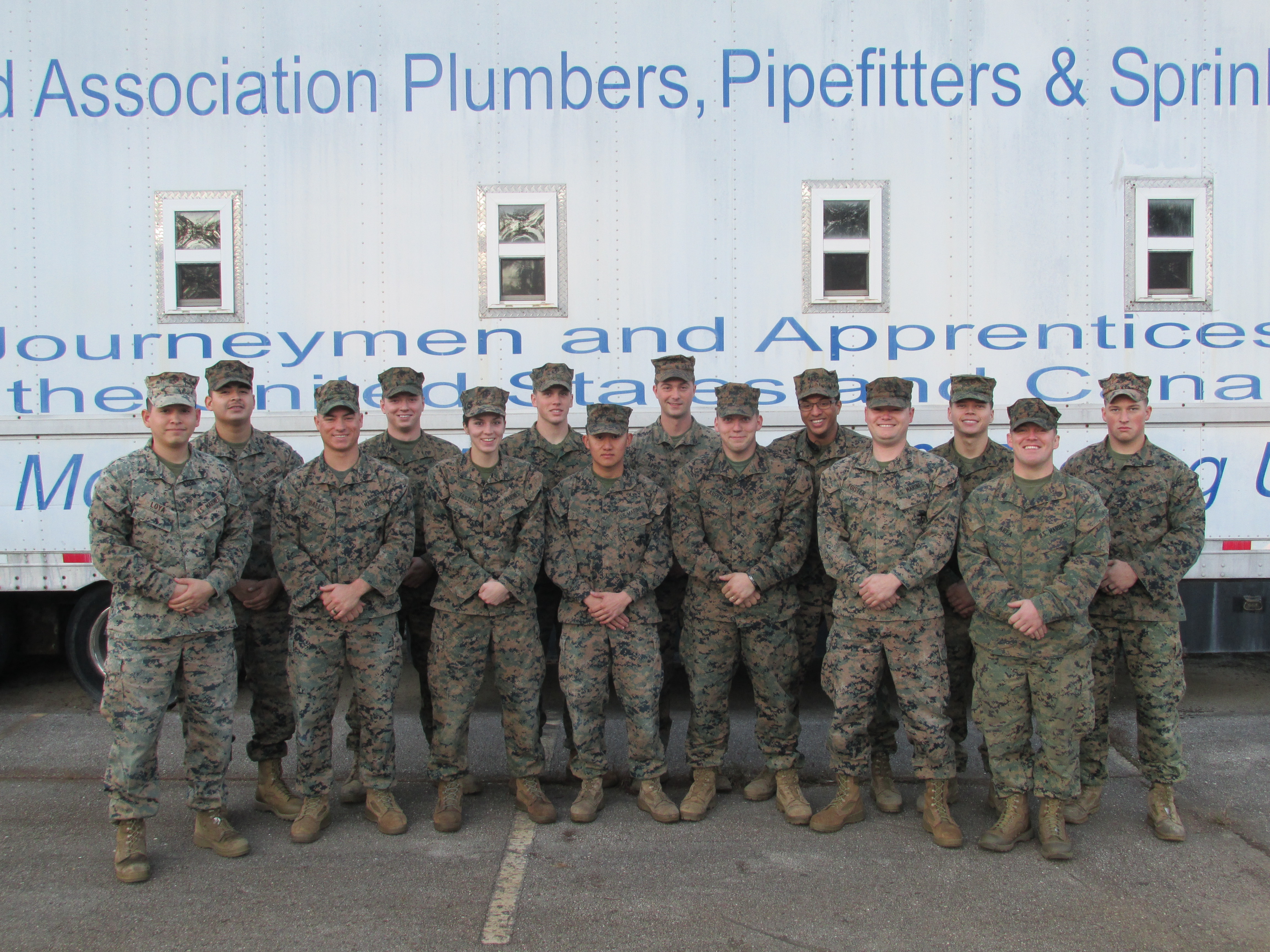 Thanks to the Camp Lejeune United Association Veterans in Piping Program (UA VIP), 14 members of the armed forces will have a less stressful transition back into civilian life following their successful completion of an accelerated 18-week welding program.
On Jan. 18, the 14 Marines, 13 men and one woman, officially graduated from the UA VIP Program. Upon completion of their military service, each Marine will have a guaranteed job waiting for them with a United Association (UA) contractor, thanks to the highly in-demand welding skills they have acquired.
"The UA is very proud of the work ethic displayed by the graduates of Camp Lejeune UA VIP Class 9, and wishes them the best of luck as they enter into their new careers as UA apprentices," said UA VIP Administrator Mike Hazard.
"It is interesting how such a diverse group of individuals could bond so easily," said Camp Lejeune UA VIP Instructor Dave Porter. "I know that each of these Marines will be an asset to his or her future UA Local."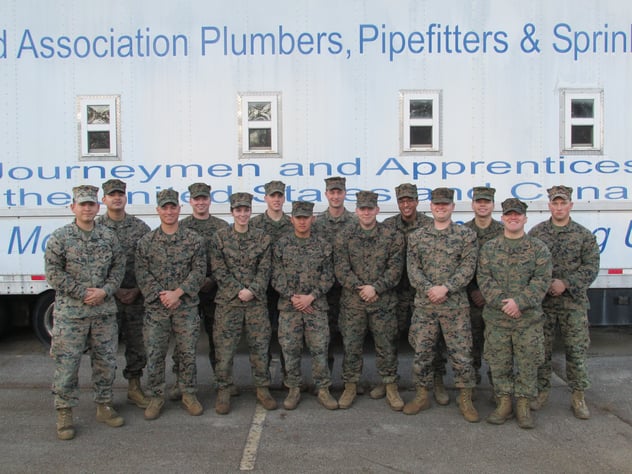 For Cory Brooks, one of the graduating Marines, the UA VIP Program provided him the opportunity for a good career following his service to our country.
"This program isn't the answer, but it is an answer for Marines and sailors transitioning out of the military that don't want to go to a college or university," said Brooks. "It provides quality training and a career for life after the military."
All Class 9 graduates are guaranteed a job with a UA contractor in an agreed upon geographical area, which provides them an opportunity to begin working immediately upon transitioning out of the military. This eases the stress often experienced by military members when they return to civilian life, by removing the burden of trying to find employment.
Once accepted into the UA VIP program, transitioning military members go through an accelerated 18-week training course featuring classroom education and hands-on skills instruction. Upon successful completion of the program, graduates are given the opportunity to accept direct entry into a five-year apprenticeship program at an agreed upon UA Local nationwide. Upon transition from the military, graduates will begin a UA apprenticeship and are guaranteed employment with a UA signatory contractor.
For more information on this program, including participating bases, visit www.uavip.org.