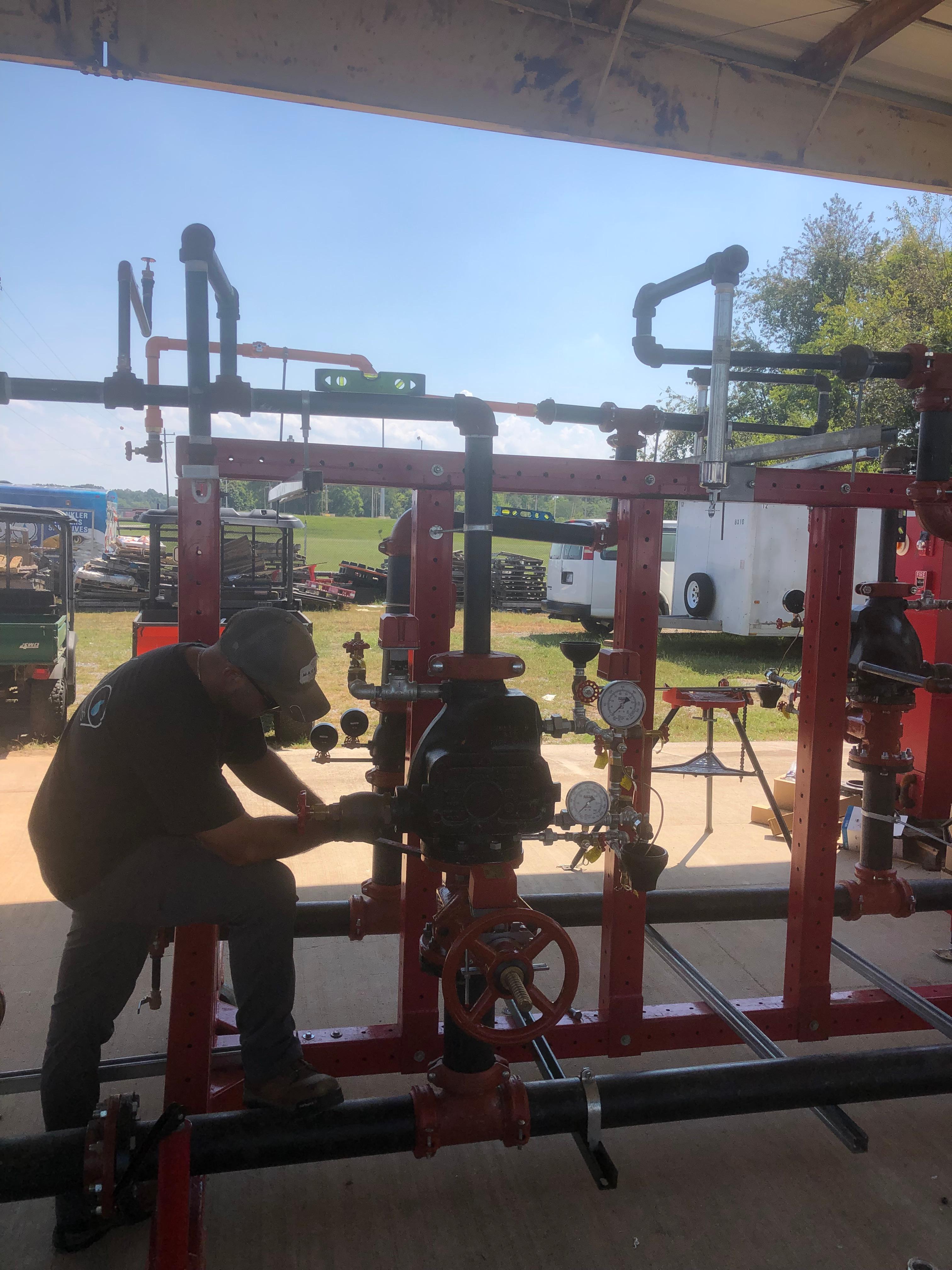 Students enrolled in Fort Campbell's Sprinkler Fitter Class 8 are not just learning how to do a job. They are building the foundation for good paying careers after the military.
Through the United Association Veterans in Piping (UA VIP) program, the students will learn how to inspect, install, repair and maintain fire suppression systems alongside an experienced journeyman instructor through a combination of classroom instruction and hands-on training. Many have little to no knowledge of fire sprinkler systems, but over the course of 18 weeks they will earn industry certifications that will give them a leg up on their peers and propel their careers after they transition out of the military.
The UA VIP program is a Career Skills Program (CSP). Transitioning active-duty service members are eligible to apply for the UA VIP program during the last 18 months of their service commitment. Training takes place during their last few months at select military bases throughout the country.
A guaranteed union career after the military
Upon completion of the UA VIP program and transitioning out of the military, the students will go on to a UA registered apprenticeship program at an agreed upon location. As they train, they will earn good union wages, with pay gradually increasing as they progress through the program. They will quickly become eligible for quality healthcare for their families. They will earn a pension and a 401K for their retirement.
Upon completion of their apprenticeship, they become journeyman sprinkler fitters with numerous options for career advancement. Some will go on to own their own companies, work as foremen or even become journeyman instructors in the UA VIP program. They will have solid careers in an industry that has high demand and cannot be outsourced.
The UA VIP program offers training in welding, HVACR and fire sprinkler fitting.