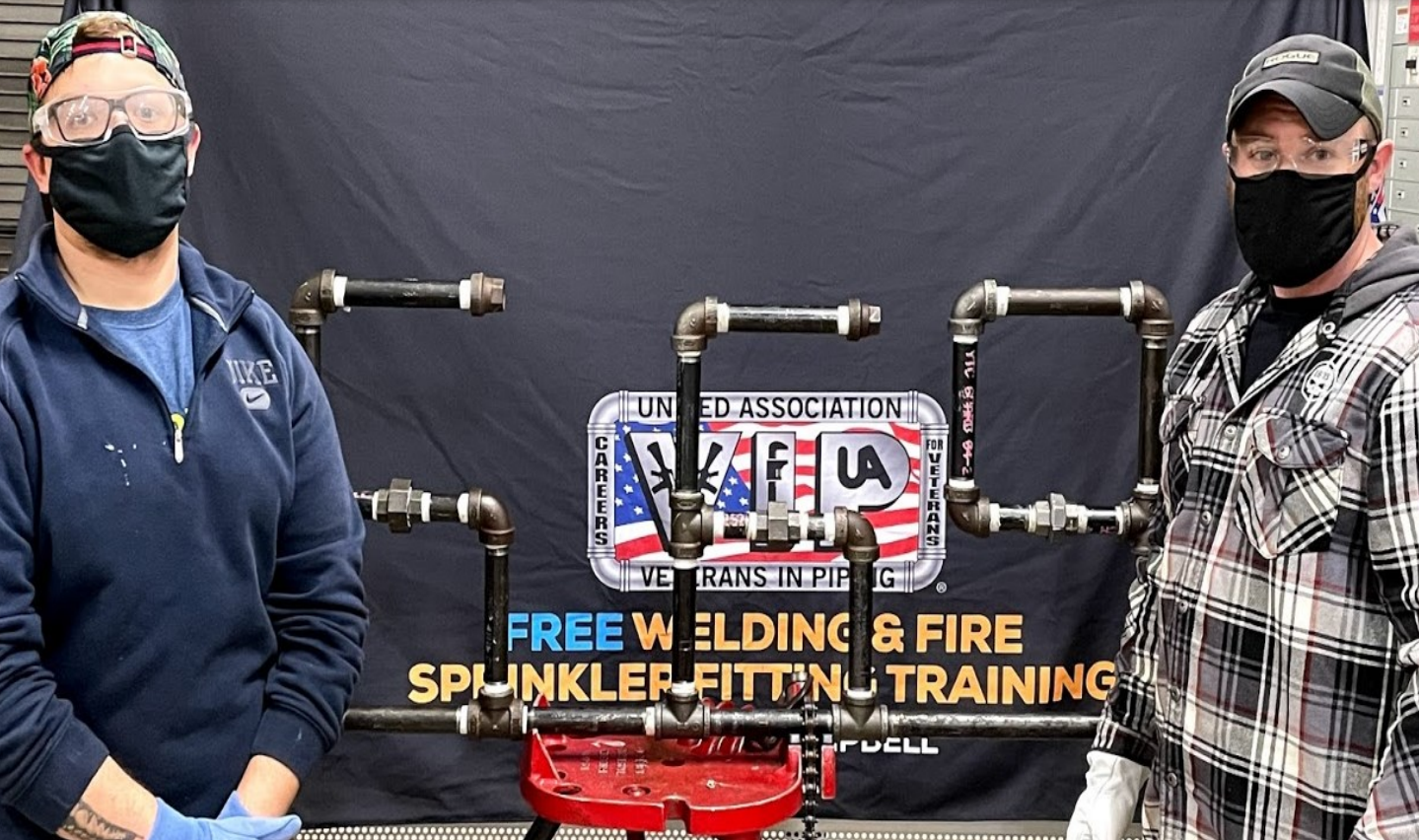 For the four graduates of Fort Campbell's Sprinkler Fitter Class 7, the transition to civilian life has been fairly smooth, so far, thanks to the guaranteed job placement provided by the United Association Veterans in Piping (UA VIP) program.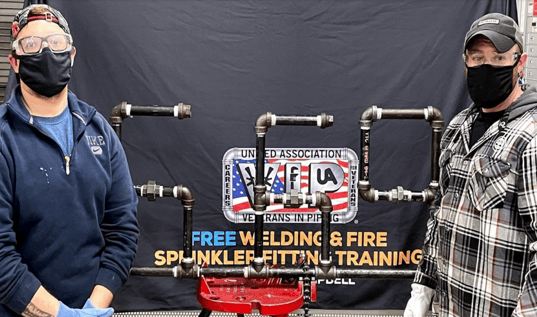 After the students transition out of the military, they will enter a UA registered apprenticeship program at an agreed upon location. The graduates chose to join UA Locals in Phoenix, Colorado Springs and Nashville.
Through the UA VIP program, the students learned how to install, repair and inspect fire sprinkler fitting systems in order to transition into civilian careers after the military. Over the course of 18 weeks, they trained alongside an experienced journeyman instructor through a combination of classroom experience and hands-on training.
Many of the students started out with only a rough understanding of sprinkler fitting. But by the time they completed the UA VIP program, they had a solid foundation for a good paying career after the military.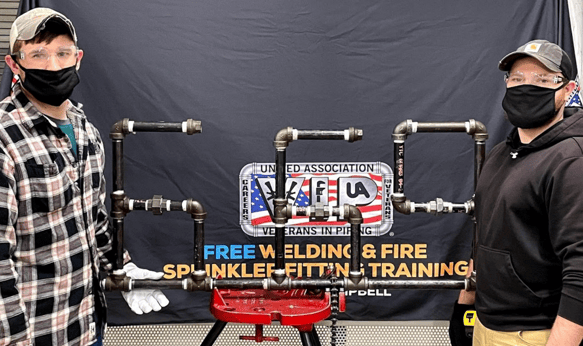 The beginnings of a great UA career
After they transition out of the military, the four graduates will go on to join UA registered apprenticeship programs. They will earn a living wage while they learn, with pay gradually increasing as they progress through the program. They will quickly become eligible for quality health insurance for their family. As apprentices, they will contribute to a pension and a 401K for their retirement.
Once they become journeymen, the graduates will have numerous opportunities for career progression. Some may go on to own their own businesses, work as foremen or even become instructors themselves in the UA VIP program.
The UA VIP program doesn't just guarantee them a job — it prepares them for lifelong, good paying careers in a field that has strong demand.
The UA VIP program offers training in welding, HVACR and fire sprinkler fitting. Training is happening at select bases throughout the country. Transitioning active-duty service members become eligible to apply for the program in their last 18 months of service commitment.