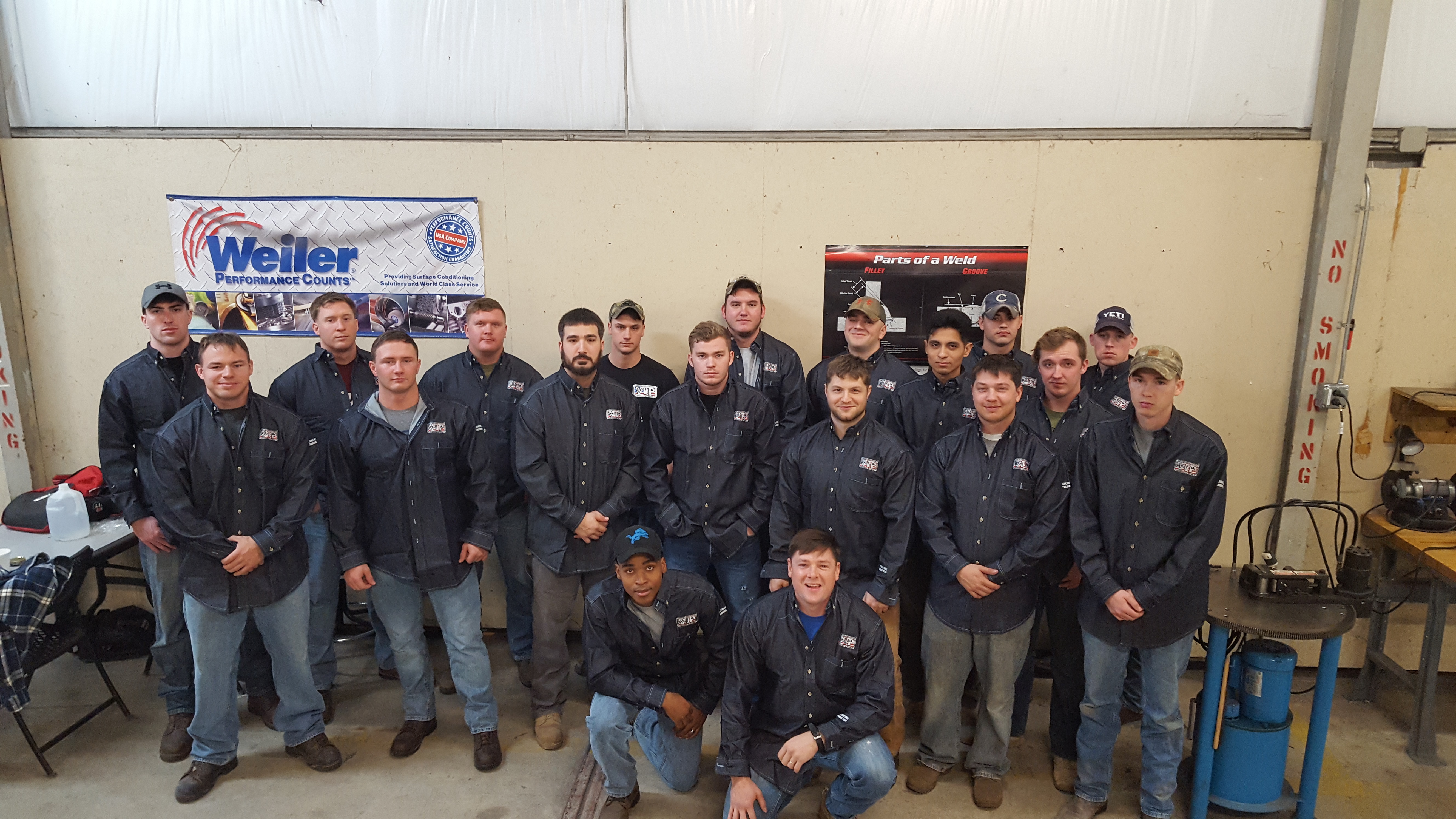 The United Association Veterans in Piping Program is proud to announce the graduation of its Fort Campbell Welding Class 8, as 20 active-duty members of Fort Campbell successfully completed the free 18-week accelerated career-training program on Dec. 13.
Graduates, all transitioning military members, learned basic welding skills to begin a successful career in the pipe trades and Fort Campbell UA VIP Instructor Michael Smith said the this class was extremely motivated to excel and are ready to start a successful career in the United Association as a welder.
"I'm very honored and proud of this class of service members. They all worked really hard at obtaining a skill set for the UA," said Smith. "I think these fine men will make really good apprentices when they get to their Locals."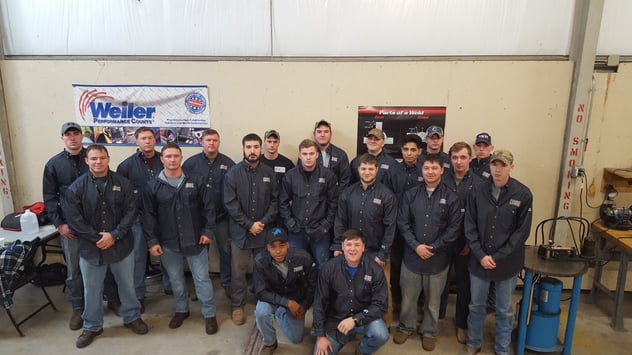 UA VIP Administrator Mike Hazard said the students should be proud of their hard work, which has positioned them to succeed when they start their new jobs.
"The VIP graduates of Welding Class 8 have proved through their hard work and dedication over the past 18 weeks that they are ready to make an immediate impact with their newly developed skills in their new careers as UA apprentices, and we wish them the best of luck," said Hazard.
To celebrate this achievement, an open house was held to provide family, friends and the leadership of Fort Campbell the opportunity to tour the UA VIP Training facility and learn first-hand from the graduates the skills they have obtained throughout the program. The graduates were excited to show off their completed projects and to receive their certificates of completion that they have earned.
Thanks to the UA VIP Program, these transitioning service members will not face the stress of searching for a job most military members experience upon their discharge. The Fort Campbell Welding Class 8 graduates are guaranteed a job with a UA contractor in an agreed upon geographical area, which provides them an opportunity to begin working immediately upon transition from the military.
Once accepted into the UA VIP program, transitioning military members go through an accelerated 18-week training course featuring classroom education and hands-on skills instruction. Upon successful completion of the program, graduates are given the opportunity to accept direct entry into a 5-year apprenticeship program at an agreed upon United Association Local nationwide. Upon transition from the military, graduates will begin a United Association apprenticeship and are guaranteed employment with a UA signatory contractor.
Anyone interested in learning more about the Fort Campbell UA VIP Program can click on this link to submit their contact information.