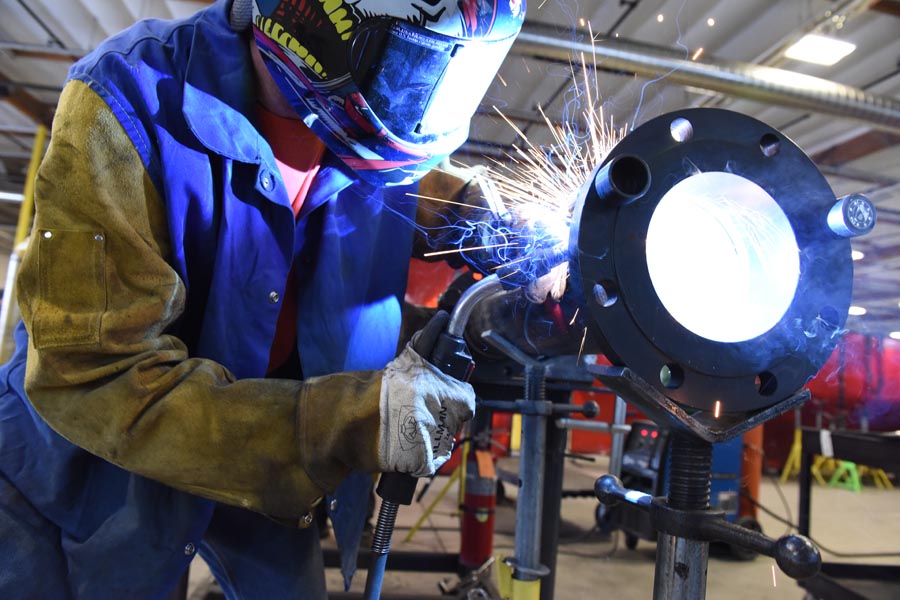 Graduates of Fort Campbell's Welding Class 16 in the United Associates Veterans in Piping Program have new careers to look forward to in the civilian world.
Once each graduate transitions out of the military, they will begin a registered apprenticeship program at UA Local Unions across the country. They will earn while they learn and receive quality healthcare for their families. Each graduate will start building a pension and a 401K for their retirement.
Their experiences learning to weld in the UA VIP program have eased their transition out of the military. As they start civilian lives, they will begin good paying careers with a high demand for work.
In the UA VIP program, the graduates learned to weld side-by-side with an experienced instructor through a combination of classroom instruction and hands-on training. Through the 18-week accelerated course, provided free of charge, these UA VIP students earn industry-recognized certifications that accelerate their transition into careers with the UA.
Each of the six students earned the OSHA 30 Card, the First Aid Certificate and CPR Certification. Students in the class also earned the UA 21 welding certificate and one accelerated student earned the UA 41 welding certification.
Guaranteed job placement after the military
The UA VIP program is designed to teach valuable basic welding skills to transitioning active-duty service members during the last few months of their service commitment. It guarantees them placement with a UA union to begin registered apprenticeship programs.
Once UA VIP graduates complete their UA apprenticeship, they become journeymen with numerous possibilities for career progression.
Throughout their apprenticeship, they will earn gradual pay increases as they progress through the program.
The UA VIP program is held at select military bases across the country.
Learn more about the UA VIP program at Fort Campbell here. In addition to welding, there is also a fire sprinkler fitting course available to transitioning active-duty service members at Fort Campbell.