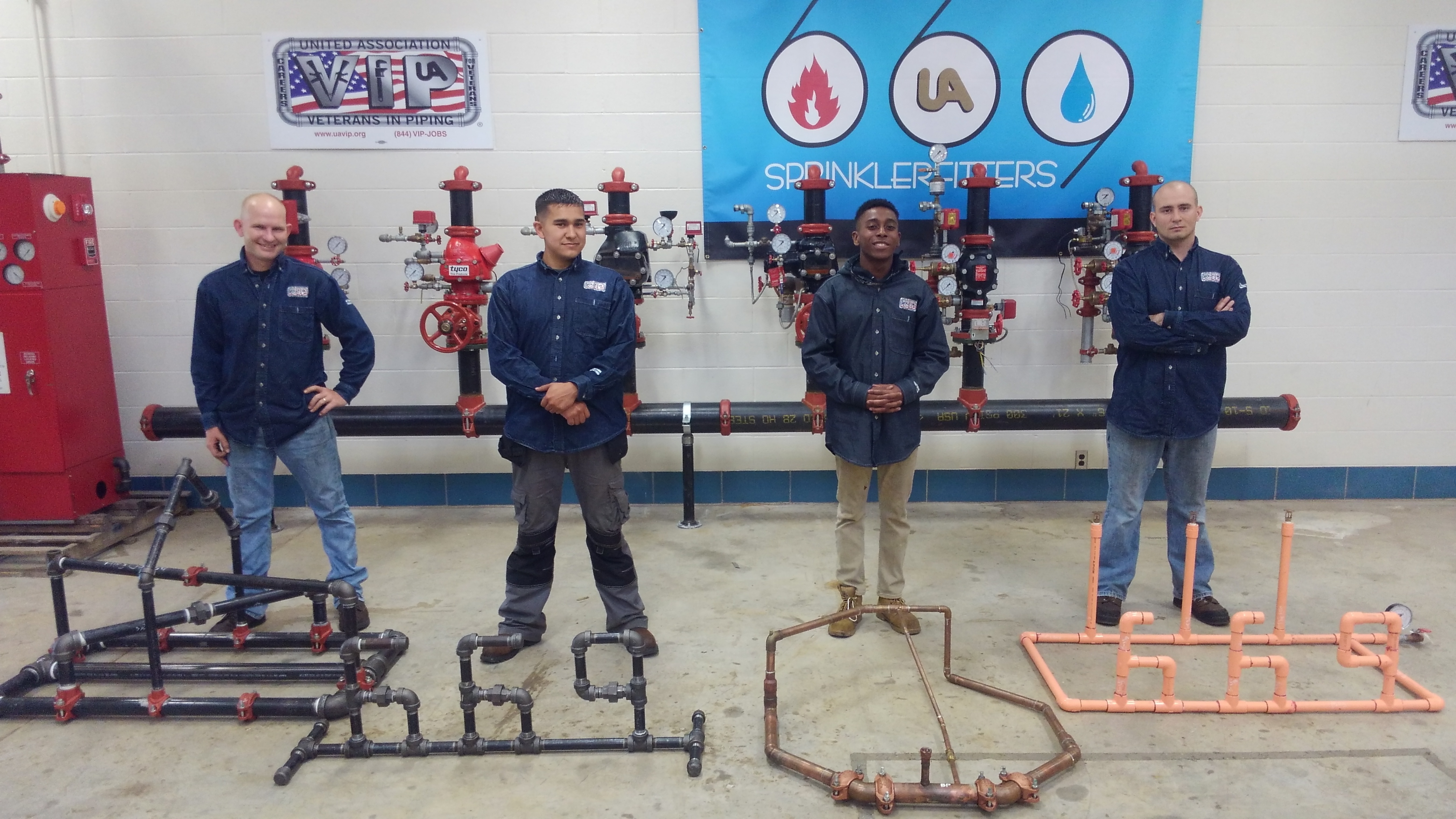 The United Association Veterans in Piping Program at Fort Sill graduated four members on June 14 from its Sprinkler Fitting Class 6.
These four individuals began on-base training for a sprinkler fitting career on Feb. 13 under the instruction of Robert Carr. Just 18 weeks later, the group completed the accelerated program.
Upon their discharge from active duty, the new UA VIP alumni will each head to an agreed upon area of the country to begin their civilian lives as UA apprentices, earning a livable wage working in the lifesaving field of sprinkler fitting.
Sprinkler Fitters have detailed knowledge of fire codes and the methods for installation of fire suppression systems – skills that can be adapted for residential, commercial and industrial applications. They install numerous systems including, but not limited to, wet, dry, pre-action, deluge and chemical fire protection and extinguishing systems.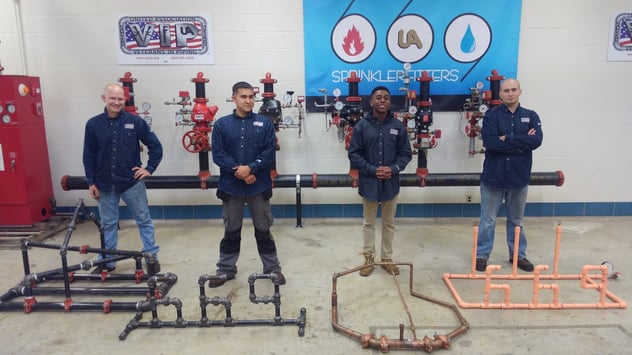 A Sprinkler Fitter installs and maintains high and low pressure piping, equipment and devices to supply fire protection systems with water, foam, carbon dioxide and other materials in hospitals, commercial buildings, manufacturing plants, homes and apartment buildings.
The UA VIP Program is free and open to military members on eight designated U.S. military bases. To be eligible to join the program, service members must be preparing to transition out of the military.
Individuals who successfully complete the UA VIP Program and transition out of the armed forces are guaranteed a job in a designated trade with a UA signatory contractor. Besides immediately earning a livable wage, the VIP graduates also receive healthcare and begin contributing to their retirement benefits.
UA VIP members also continue their career training by entering an apprenticeship, which provides them with additional instruction, ultimately leading to them becoming a highly-skilled and highly-trained UA journeyman.
Active-duty military members who are preparing to transition out of the service can submit their contact information to learn more about the UA VIP Fort Sill sprinkler fitting program, and similar programs at other military bases, by clicking here.